Master's Degree in Nursing (MSN) Programs
Returning to school for your MSN can be one of the best decisions you could make, especially since nursing jobs are on the rise (AACN, 2017). When obtaining a Master's degree in nursing, how many years you spend on your education relies on you. Below you will find what a MSN is, explore master in nursing programs, master's in nursing requirements, and tips to get in. Simply click on the featured schools below to get more information or use the quick search box above to find a program right for you.
The United States healthcare system has changed dramatically over the years, leaving many patients without access to primary care providers. Earning a master's degree can help you become a nurse practitioner, go into a research role or explore leadership options. Other clinical roles include nurse midwife, nurse anesthetist and clinical nurse specialist. The information on this page can help you learn more about different degree options. Then, reach out to graduate nursing programs to get more information.
According to the American Association of Colleges of Nursing (AACN) Guide to Graduate Nursing Programs, "the national movement toward healthcare reform is ushering in new models of care delivery that will place nurses in the driver's seat".
This is great news for those of you looking to further your nursing education and practice! The projections for job growth in nursing are excellent, and, considering the fact that the
current demand for Master's prepared nurses far outweighs the supply, you are making a wise decision by pursuing your Master's Degree in Nursing.
MSN Degree
MSN nursing means a higher level of education, training and specialization than that typically required of entry-level nursing positions. A Master of Science in Nursing or MSN degree may allow you to become an advanced practice nurse and take on more responsibilities.
MSN degree programs typically take two to three years to complete and are open to those who have received a BSN degree. Unlike registered nurses who can only provide general care, an advanced practice nurse with an MSN degree has knowledge about a specialized area of nursing.
<!- mfunc feat_school ->
Featured Programs:
Sponsored School(s)
<!- /mfunc feat_school ->
Nurses pursing an MSN typically focus on one of four advanced areas:
Nurse practitioner (NP)
Certified nurse anesthetist (CRNA)
Clinical nurse specialist (CNS)
Certified nurse midwife (CNM)
Like most graduate degrees, pursing an MSN may allow you to advance your career.
There are two main differences between a BSN and MSN:
A bachelor's degree in nursing allows you the opportunity to become a registered nurse while a masters provides the opportunity to also work as an educator or administrator.
A master's degree could place you on the path toward advanced certification in careers like an Advanced Practice Registered Nurse.
A master's in nursing program may allow you to learn to provide the high-quality and specialized care that physicians are qualified for, which will make you a fantastic alternative for patients when their physician's schedule fills quickly or costs too much. Your pay as a nurse with a master's is also likely to be higher.
Some healthcare experts also recommend that nurses begin their career with a bachelor's degree and earn their masters within the following 10 years to obtain:
An advanced career
A higher paycheck
Greater responsibilities and knowledge
Job security
Find out how you can earn your master's in nursing online while working in the field today.
How to Get Into an MSN Program
MSN degree programs can be competitive, and according to the American Associate of Colleges of Nursing, the nationwide nursing shortage has led to an emphasis on completing a graduate-level nursing education to fill the positions with the greatest projected growth (AACN, 2017).
When exploring how to get into an MSN program, keep in mind that each program is different.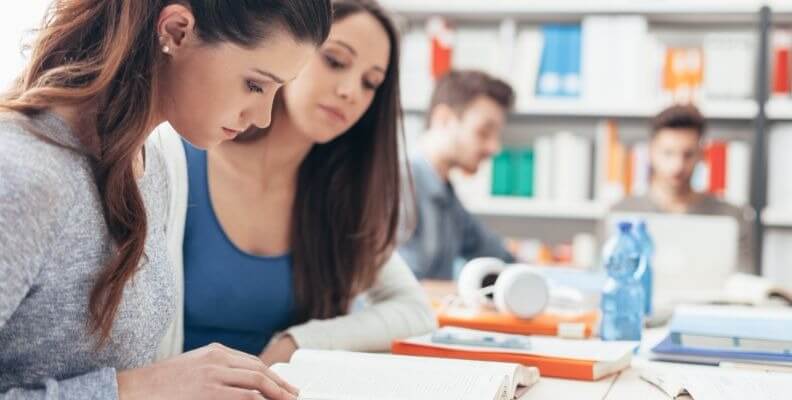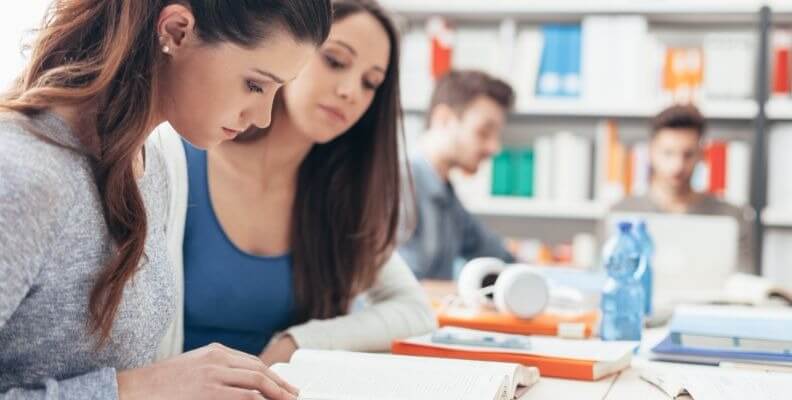 Some MSN degree options may also require work experience before you can be admitted, but most typically require:
A Bachelor of Science in Nursing (BSN)
A registered nurse license (RN)
GPA and GRE scores (scores vary)
Clinical experience (varies)
A GPA of 3.0 or higher
Application essay and recommendations
If you already have a bachelor degree in another subject, some schools may still allow you to join an MSN program. However, this usually takes three years to complete.
First year – Entry-level nursing coursework needed to become a licensed RN
Remaining two years – Advanced master's training and coursework
Master of Science in Nursing Program Curriculum
A typical MSN curriculum takes around two years to complete and includes around 36 to 54 credit hours of study. While there are different types of master's degrees in nursing, there are also different MSN subjects or specialties that may affect your course work and Master's in nursing requirements to graduate. To point you in the right direction, we've outlined the basic classes you may need below. You can search for specific requirements using the quick search or featured schools listed below, or search by school and state using the left menu.
Nursing Master's Courses
Nursing master's courses can vary based on the program you choose to enter, but most programs cover the same basics. If you're already an RN or have earned your BSN, you've probably completed the core science and nursing basic courses such as:
Basic Nutrition
Chemistry
Psychology
Human Anatomy
Physiology
Human Development
Microbiology
Nursing Science
Pharmacology
Communication
However, an MSN program covers additional topics for your specialization. Curriculum can vary by school, program, and the specialty you select, so you may want to contact the school's you're interested in for more information on specific program requirements.
Explore the following list of general MSN courses you may take, along with descriptions of each:
Health Care Policy and Management – An introductory course designed to explore basic concepts and ideas surrounding health and illness in society, the healthcare system as a whole, and their relationship. You may learn about the evolution of health policy in the US as well as current challenges.
Health and Illness Across the Human Experience – This course explores the theory behind assessing and intervening with at-risk patients as well as medical management processes for select chronic illnesses, nursing management techniques, and the experience of wellness and illness over the course of life.
Advanced Pharmacology – An overview of pharmacologic science, this course explores the role of the nurse in pharmacology as well as the clinical application of treatment. Safe administration practices are also covered concerning drugs and drug therapies.
Advanced Care of Children and Families – This advanced practice course is designed to explore the challenging and complex issues that surround children, their families, and healthcare. In this course, you may use critical thinking, ethical practice, and data-driven evidence to make hard decisions that affect patient outcomes.
Resource Management in Healthcare – In order to meet the healthcare organization's goals, resource management strategies must be developed, used an implemented. Here, you may examine both the human and financial assets available in different types of organizations.
While several schools offer general Master of Science in Nursing degrees, the majority of schools require you to select a specialization as well. This is often one of the most complex decisions for students, as you have so many options to choose from, and the area you choose directly effects the courses you may need to graduate. The eight most popular specializations include:
Gerontology
Nurse Anesthetist
Midwifery
Neonatal Nurse Practitioner
Family Nurse Practitioner
Orthopedics
Psychiatric Nurse Practitioner
Clinical Nurse Specialist
You may also take courses based on your specialization. The curriculum for an Advanced Practice Nursing area of study, for example, teaches students the theoretical knowledge required to become administrators, practitioners or specialists. This may include courses like:
Research Design
Nursing Administration Theory
Essentials of Accounting
Operations Planning and Control for Nurse Administrators
Your subspecialty may also affect your requirements. If you choose Oncology or Gerontology, for example, you may need additional courses focused in these areas.
Master's Degree in Nursing Requirements
Aside from course work, the majority of MSN programs require you to complete your education with a project or thesis. Some may even wrap up with a practicum.
Master's degree in nursing requirements vary based on the school, specialty, and program you choose. Each school will vary in terms of residency, clinical hours, and lab work required of you, and may place requirements on the amount of time (semesters) it takes you to complete the program.
Upon graduation, you may also be required to take the National Council Licensure Examination test or NCLEX-RN. This is a standardized exam that each state board of nursing uses to determine whether or not a candidate is ready to practice nursing after you apply for a nursing license. If you're already a practicing nurse, you may have already completed this step.
Unlike a regular MSN program, which is only available to students with a BSN or RN, direct entry programs are created for those without prior nursing degrees who wish to join the field. If you have a non-nursing Bachelor's or Master's degree, you can earn your RN and move along to graduate nursing courses in a fast-paced course of study with a direct entry program. This program ordinarily takes three years to complete and the curriculum is broken down as follows:
First year – Entry-level nursing coursework needed to become a licensed RN
Remaining two years – Advanced master's training and coursework
Careers in nursing may also be on the rise. According to the American Association of Colleges of Nurses (AACN, 2017), as baby boomers begin to retire, there's a high demand for nurses with master's or doctoral degrees. This is why fast-paced options like direct entry programs are popular. If you choose a direct entry MSN program, for example, you may study courses such as:
Healthcare policy
Nursing informatics
Nursing concepts and applications
Advanced research methods
Healthcare policy
Health assessment and lab
Pharmacology
Pathophysiology
Leadership and nursing practice
But you may also need to take these prerequisites, depending on your educational background:
Human anatomy
Nutrition
Statistics
Psychology or sociology
Chemistry
Biology
Head to our direct entry MSN program page for more information.
If you already have a BSN or RN, you may choose to work in the field while you work toward a Master's degree in nursing online. Accelerated online programs may be completed in 18 months if you're interested in attending right away, but you may want to compare your options first.
An online MSN degree program may be easier to get into than an in-person program. However, each course option will have its own requirements.
Many schools use a point system to evaluate entry, but you can stand out by:
Collecting appropriate letters of recommendation from supervisors or former instructors.
Creating a well-written application essay or personal statement reflecting on your future goals or discussing potential weaknesses.
Completing community service and volunteer work at your local hospital.
Competitive work experience in nursing.
Organized and neatly packaged application sent before the deadline.
If you plan to join an online program, address how you will adapt to learning online in your essay.
Types of Master's Degrees in Nursing
There are two main types of nursing master's degrees to choose from:
Master of Science in Nursing (MSN)
Master of Arts in Nursing (MAN)
It is considerably more common to earn an MSN than a MAN, as an MSN degree is more geared towards practicing nursing as a profession. If you want to work in the academic side of nursing in professions such as teaching or research, then a MAN may be a better option for you.
Program Options for Master's Degrees in Nursing
There are several ways to go about earning your MSN degree. It can be difficult to navigate all the different programs that are available, so we've also created a brief outline of options to help you narrow your search by deciding which route is right for you.
Below is a list of the most commonly offered Master's degree programs, along with a brief description of each:
Direct Entry – These programs are designed for students who already have a non-nursing Bachelor's or Master's degree. Typically fast paced, these programs allow you to earn your RN, then move on to graduate nursing courses in an accelerated format, often with online courses available. You can visit our Direct Entry MSN page for more information about this route.
RN to Master's– These programs, commonly referred to as RN to MSN programs, are for current RNs who wish to earn their Master's degree without earning a Bachelor's degree along the way. These, too, are often fast track programs that offer accelerated and/or online content, and often allow working RNs the option to advance nursing education without sacrificing job security. Many of the schools on this webpage offer an RN to Master's program, including the featured schools near the top of the page.
Bachelor's to Master's – This is the traditional route to earning a Master's degree, and these programs build upon the undergraduate nursing knowledge base the student already possesses. You can find all of the schools that offer this type of program on the current webpage, and you may request information by clicking on the featured school's link, or by searching for schools by state.
Dual Master's – Many schools offer you the option of earning two Master's degrees at once, combining graduate nursing courses with those in another, well related, field. Some of the most common types of dual degrees include those with business (MSN/MBA), public health (MSN/MPH), and public administration (MSN/MPA) concentrations.
Most of the schools you'll find on our site, either via the featured schools or quick search, offer one or more of these programs. Generally, the featured schools near the top of the page offer programs with a good deal of flexibility and a variety of routes.
If you do not see the MSN nursing programs you are looking for after requesting information from the featured schools, use the quick search box or state pages to find other programs near you.
What Can I Do With a Master's in Nursing?
By earning your Master's degree, you have a few professional tracks to choose from: the first is direct patient care, but you may also want to go into administration, education or leadership roles with your MSN degree.
What Can I Do with a Master's in Nursing?
If you find yourself wondering what you can do with a master's in nursing, you may be happy to hear this field is opening up to a slew of new possibilities. The benefits of master's degree in nursing may include higher pay, career opportunities, and most importantly, job security in an ever-progressing market. Check out our list of featured schools below or use the quick search to find a great msn program in your state.
What Careers Can I Pursue with an MSN Degree?
There are many different types of careers for master's in nursing, ranging from putting in an IV to performing administrative tasks. Once you have your master's degree, which you could earn online, your career options may be based on the specialization and career title you choose, as well as the type of facility you work in.
Regardless of specialization, nurses with a master's degree typically work in the same types of facilities. Common options are listed below:
General medical or surgical hospitals
Home health care
Physicians' offices
Schools or universities
Independent practices
The main different types of careers for master's in nursing include:
Direct Patient Care – Commonly work with patients to diagnose and treat, whether in a hospital, rehabilitation center or clinic setting. A direct entry MSN program, may also help you work with patients quicker than a traditional program.
Administration – Focusing on business skills while overseeing nursing staff and ensuring the best patient care is provided.
Education – Teaching nursing students or researching new practices and treatments in either a community college or university setting.
Leadership – Inspiring other nurses to work together toward enhanced patient care and efficiency in practices, health systems or work flow. Positions often include head nurse or director of nursing positions and specialize in management.
Direct Patient Care Careers
Due to the recent nursing shortage, The American Association of College of Nursing (AACN, 2017) encourages nursing students to seek graduate-level education to enhance the quality of care for the nation. An increased number of graduate programs and degree options have opened across the country, but the most common degree may be an MSN.
A Master of Science in Nursing or MSN may be more suited for you if you choose to practice directly with patients. MSN degree job opportunities may include the following:
Nurse Practitioner – Working in various fields of healthcare, you may specialize in maternity, pediatrics and family care or obstetrics/gynecology to diagnose and treat illnesses and prescribe medication.
Nurse Midwife – Providing prenatal, postpartum and care during childbirth, this career path may work in hospitals or patient's homes. Midwives may also provide health care to women, from contraceptives to health education.
Clinical Nurse Specialist – You may choose your specialty based upon types of diseases, populations in the area you live and types of care. This role is similar to a nurse practitioner; however, a clinical nurse may focus on more specialized care and mentoring.
Nurse Manager – This position comes with partial or fully administrative responsibilities for a unit in a medical facility while maintaining patient care. Some nurse managers may not perform patient care at all, depending on the facility.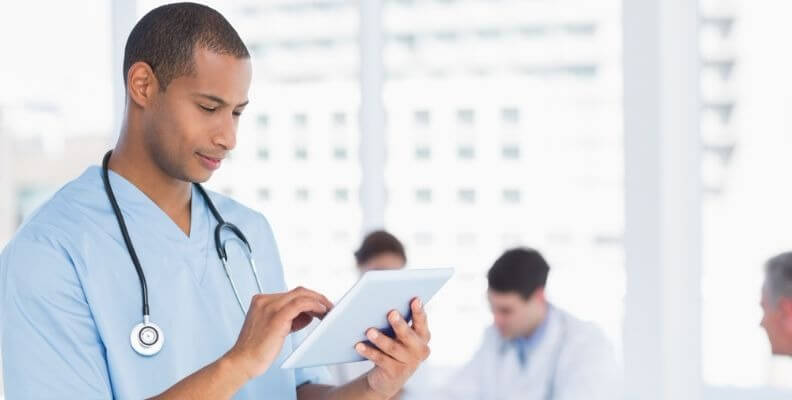 If you have an MSN and want to work with patients, you may wish to become a nurse practitioner. This is a common path for nurses because you may have a variety of areas of focus to choose from, including:
Direct Patient Care (APRN) Careers and Salaries
*figures derived from Bureau of Labor Statistics, and O*Net (2017)
Regardless of the career path you choose, rest assured that by earning your Master's Degree in Nursing you are impacting the profession in a positive way. As the landscape of healthcare evolves, a more educated, autonomous and skillful nursing workforce is needed to provide and manage care for our patients, our communities and our nation. By heeding the call by healthcare leaders to earn your advanced degree, you align yourself with the growing segment of nurses who believe that now is the perfect time to take advantage of the many graduate degree programs, educational funding opportunities and rewarding employment options that result from earning a Master's in Nursing.
Nursing Careers Without Patient Interaction
With a Master of Arts in Nursing or MAN, on the other hand, you may be able to find a lucrative career in the academic side of nursing. This may lead to careers in areas that don't involve patient interaction, and are perfect if you seek a career in the following:
Administration
Education
Leadership and Management
Common careers you may find without daily patient interaction are listed below:
Nurse Educator – Typically finding work as professors or instructors, in this position you may find work in institutions like business schools and universities or hospitals and medical centers, teaching new nurses and nursing students. Some jobs may be in patient care settings, while others aren't.
Research Nurse – Often working as a clinical nurse specialist who's focused on research, you may gather and evaluate data, examine statistics or work as a part of a research team.
Nursing Informatics – Combining high-tech information systems management and clinical information consulting, this newer specialty may allow you to improve work flow processes, analyze data and strategically plan.
Nurse Administrator – Oversees nurse teams and facilities by taking care of scheduling, hiring, planning, budgeting and other management duties. Administrators may find positions in hospitals, medical centers, nursing homes and other facilities.
MSN Salary
One of the biggest recent challenges facing nurse faculty, according to the National League for Nursing, is the difficulty in attracting and retaining qualified faculty and the public's lack of awareness that nursing is a lucrative career opportunity. Although nursing isn't all about the money, the average MSN salary may be expected to rise.
So how much do MSN nurses make, on average? Below is a list of common MSN career options along with their salary:
Registered nurse – According to the Bureau of Labor Statistics, the average yearly wage for a registered nurse in the United States is $72,180 (BLS, 2017).
Nurse midwife – BLS data states that the average annual income for nurse midwives, regardless of working facility or location, is even higher. This position may average a whopping $102,390 per year (BLS, 2017).
Nurse practitioner – On average, nurse practitioners bring home one of the highest wages of any MSN nurse position. Yearly, the average nurse practitioner wage according to the BLS is $104,610 (BLS, 2017).
Some direct patient care options include:
Options in other career tracks include:
If you already know the specific advanced practice degree you would like to work toward, please visit the program specific page, where you will find information and school listings that we have refined to meet your criteria. You can find these pages by clicking on the specialty type you are interested in from the top search bar.