Master's Degree in Nursing (MSN) Programs
Returning to school for your MSN can be one of the best decisions you could make, especially since nursing jobs are on the rise (AACN, 2017). When obtaining a Master's degree in nursing, how many years you spend on your education relies on you. Below you will find what a MSN is, explore master in nursing programs, master's in nursing requirements, and tips to get in. Simply click on the featured schools below to get more information or use the quick search box above to find a program right for you.
The United States healthcare system has changed dramatically over the years, leaving many patients without access to primary care providers. Earning a master's degree can help you become a nurse practitioner, go into a research role or explore leadership options. Other clinical roles include nurse midwife, nurse anesthetist and clinical nurse specialist. The information on this page can help you learn more about different degree options. Then, reach out to graduate nursing programs to get more information.
According to the American Association of Colleges of Nursing (AACN) Guide to Graduate Nursing Programs, "the national movement toward healthcare reform is ushering in new models of care delivery that will place nurses in the driver's seat".
This is great news for those of you looking to further your nursing education and practice! The projections for job growth in nursing are excellent, and, considering the fact that the
current demand for Master's prepared nurses far outweighs the supply, you are making a wise decision by pursuing your Master's Degree in Nursing.
MSN Degree
MSN nursing means a higher level of education, training and specialization than that typically required of entry-level nursing positions. A Master of Science in Nursing or MSN degree may allow you to become an advanced practice nurse and take on more responsibilities.
MSN degree programs typically take two to three years to complete and are open to those who have received a BSN degree. Unlike registered nurses who can only provide general care, an advanced practice nurse with an MSN degree has knowledge about a specialized area of nursing.
Nurses pursing an MSN typically focus on one of four advanced areas:
Nurse practitioner (NP)
Certified nurse anesthetist (CRNA)
Clinical nurse specialist (CNS)
Certified nurse midwife (CNM)
Like most graduate degrees, pursing an MSN may allow you to advance your career.
There are two main differences between a BSN and MSN:
A bachelor's degree in nursing allows you the opportunity to become a registered nurse while a masters provides the opportunity to also work as an educator or administrator.
A master's degree could place you on the path toward advanced certification in careers like an Advanced Practice Registered Nurse.
A master's in nursing program may allow you to learn to provide the high-quality and specialized care that physicians are qualified for, which will make you a fantastic alternative for patients when their physician's schedule fills quickly or costs too much. Your pay as a nurse with a master's is also likely to be higher.
Some healthcare experts also recommend that nurses begin their career with a bachelor's degree and earn their masters within the following 10 years to obtain:
An advanced career
A higher paycheck
Greater responsibilities and knowledge
Job security
Find out how you can earn your master's in nursing online while working in the field today.
How to Get Into an MSN Program
MSN degree programs can be competitive, and according to the American Associate of Colleges of Nursing, the nationwide nursing shortage has led to an emphasis on completing a graduate-level nursing education to fill the positions with the greatest projected growth (AACN, 2017).
When exploring how to get into an MSN program, keep in mind that each program is different.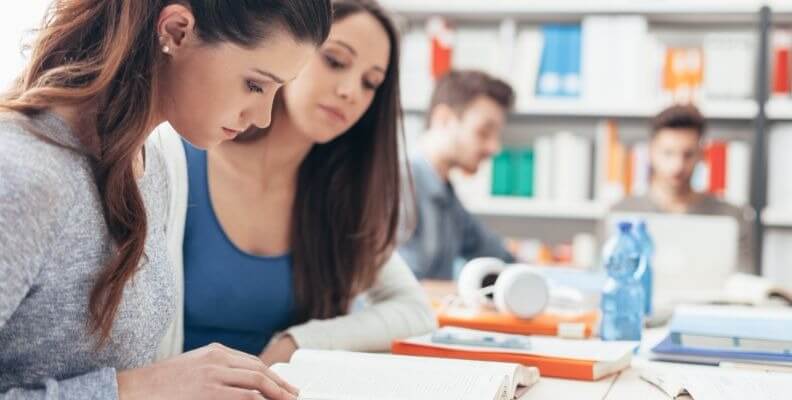 Some MSN degree options may also require work experience before you can be admitted, but most typically require:
A Bachelor of Science in Nursing (BSN)
A registered nurse license (RN)
GPA and GRE scores (scores vary)
Clinical experience (varies)
A GPA of 3.0 or higher
Application essay and recommendations
If you already have a bachelor degree in another subject, some schools may still allow you to join an MSN program. However, this usually takes three years to complete.
First year – Entry-level nursing coursework needed to become a licensed RN
Remaining two years – Advanced master's training and coursework
Visit our master's in nursing curriculum page to learn more about the specific courses that may be required.
An online MSN degree program may be easier to get into than an in-person program. However, each course option will have its own requirements.
Many schools use a point system to evaluate entry, but you can stand out by:
Collecting appropriate letters of recommendation from supervisors or former instructors.
Creating a well-written application essay or personal statement reflecting on your future goals or discussing potential weaknesses.
Completing community service and volunteer work at your local hospital.
Competitive work experience in nursing.
Organized and neatly packaged application sent before the deadline.
If you plan to join an online program, address how you will adapt to learning online in your essay.
Types of Master's Degrees in Nursing
There are two main types of nursing master's degrees to choose from:
Master of Science in Nursing (MSN)
Master of Arts in Nursing (MAN)
It is considerably more common to earn an MSN than a MAN, as an MSN degree is more geared towards practicing nursing as a profession. If you want to work in the academic side of nursing in professions such as teaching or research, then a MAN may be a better option for you.
Program Options for Master's Degrees in Nursing
There are several ways to go about earning your MSN degree. It can be difficult to navigate all the different programs that are available, so we've also created a brief outline of options to help you narrow your search by deciding which route is right for you.
Below is a list of the most commonly offered Master's degree programs, along with a brief description of each:
Direct Entry – These programs are designed for students who already have a non-nursing Bachelor's or Master's degree. Typically fast paced, these programs allow you to earn your RN, then move on to graduate nursing courses in an accelerated format, often with online courses available. You can visit our Direct Entry MSN page for more information about this route.
RN to Master's– These programs, commonly referred to as RN to MSN programs, are for current RNs who wish to earn their Master's degree without earning a Bachelor's degree along the way. These, too, are often fast track programs that offer accelerated and/or online content, and often allow working RNs the option to advance nursing education without sacrificing job security. Many of the schools on this webpage offer an RN to Master's program, including the featured schools near the top of the page.
Bachelor's to Master's – This is the traditional route to earning a Master's degree, and these programs build upon the undergraduate nursing knowledge base the student already possesses. You can find all of the schools that offer this type of program on the current webpage, and you may request information by clicking on the featured school's link, or by searching for schools by state.
Dual Master's – Many schools offer you the option of earning two Master's degrees at once, combining graduate nursing courses with those in another, well related, field. Some of the most common types of dual degrees include those with business (MSN/MBA), public health (MSN/MPH), and public administration (MSN/MPA) concentrations.
Most of the schools you'll find on our site, either via the featured schools or quick search, offer one or more of these programs. Generally, the featured schools near the top of the page offer programs with a good deal of flexibility and a variety of routes.
If you do not see the MSN nursing programs you are looking for after requesting information from the featured schools, use the quick search box or state pages to find other programs near you.
What Can I Do With a Master's in Nursing?
Visit our page for full details on career options and salaries for nurses with an MSN.
By earning your Master's degree, you have a few professional tracks to choose from: the first is direct patient care, but you may also want to go into administration, education or leadership roles with your MSN degree.
Some direct patient care options include:
Options in other career tracks include:
If you already know the specific advanced practice degree you would like to work toward, please visit the program specific page, where you will find information and school listings that we have refined to meet your criteria. You can find these pages by clicking on the specialty type you are interested in from the top search bar.