Clinical Nurse Specialist (CNS) Degree Programs
When you're ready to take your nursing career to the next level, there are many clinical options to consider. If you want to balance your patient care responsibilities and the leadership role you play, consider Clinical Nurse Specialist (CNS) degree programs. Nursing Master's or doctoral programs qualify you for specialized areas of nursing. With this degree, you may provide specialized care or serve as a consult for complicated cases. Check out the schools listed on this page to find out which schools offer CNS training or use the quick search box to find more programs.
<!- mfunc feat_school ->
Featured Programs:
Sponsored School(s)
<!- /mfunc feat_school ->
As you learn more about advanced nursing practice, and all of the options available, you may be interested in becoming a Clinical Nurse Specialist (CNS). While the role of the Clinical Nurse Specialist is still not recognized in all 50 states, there are many states that do offer licensure for CNSs, making it a viable career choice in many areas of the country.
You may be wondering how to become a Clinical Nurse Specialist. If so, you have come to the right spot. The CNS degree is a master's level nursing program, and takes about two to three years to complete. You will learn a wide range of advanced nursing concepts, both clinical and didactic, resulting in a well-rounded nursing education.
At BestNursingDegree.com, we have taken the time all to find all of the nursing schools that offer Clinical Nurse Specialist programs, across the country. You can request information from as many schools as you like on this page, however, keep in mind that there may be limited programs available in your area. Submit requests to all the schools that you are interested in, so you can have enough program information to make a well thought out decision about how to continue your nursing education.
How Do I Become A Clinical Nurse Specialist?
The first step in becoming a Clinical Nurse Specialist is to attend a nationally accredited master's program that offers CNS tracks.
As with other roles, the American Nurses Credentialing Center (ANCC) is the primary and most respected source of board certifications, offering them for:
Adult Health CNS
Adult Psychiatric & Mental Health CNS
Child\Adolescent Psych & Mental Health CNS
CNS Core ExamPP
Diabetes Management – Advanced
Gerontological CNS
Home Health CNS
Pediatric CNS
Other specialty certifications are available from the Oncology Nursing Certification Corporation, the American Association of Critical Care Nurses Certification Corporation, and the Orthopedic Nurses Certification Board. You will take the appropriate certification exam at the end of your degree program. As always, make sure to check with the Board of Nursing in the state where you intend to practice, for any state specific requirements.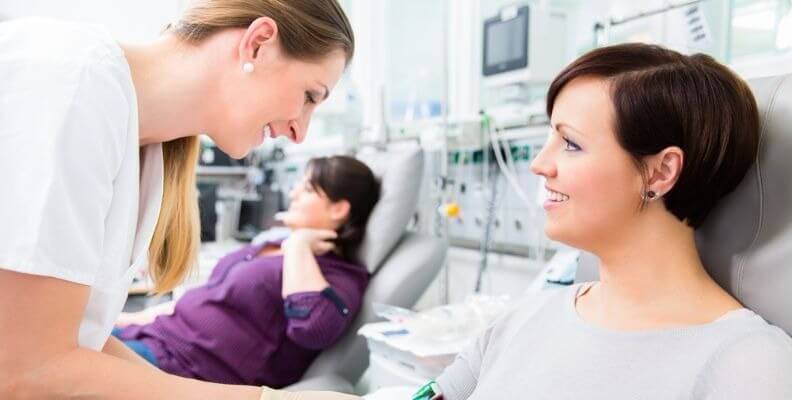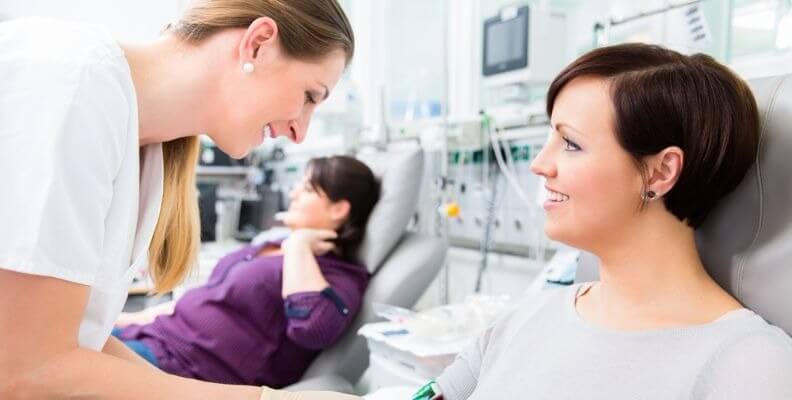 If after reading this page you sill aren't sure about what your next steps should be to meet your career and educational goals, visit our nursing hub for more nursing articles, frequently asked questions, and videos to help guide you in your journey.
Clinical Nurse Specialist Programs
There are a lot of similarities between the CNS and NP specialties in terms of populations, sub-specialties, and education. However, the Clinical Nurse Specialist often works in a hospital setting, providing expert care and mentoring other staff members, whereas Nurse Practitioners frequently work outside of the hospital, in more generalist roles.
According to the National Association of Clinical Nurse Specialists (NACNS) Consensus Statement, there are three main aspects of a CNS education.These are:
Pharmacology
Pathophysiology
Physical/Health Assessment
In addition to learning advanced aspects of patient care, a CNS is tasked with integrating and improving the care provided by nurses within an organization, serving as a mentor, leader, and intermediary between those providing, receiving, and designing care processes within an organization.
As the title implies, a CNS is often seen as the clinical expert in one specialty area of nursing. For instance, we spoke with a former burn nurse who took her expertise in the field and used it as the focus of her Clinical Nurse Specialist program. As a result, she provides education and guidance to burn unit staff, incorporating research, best practices and evidence based care into the daily operations of the unit.
Once you have completed a CNS degree program, you can apply and test for your Clinical Nurse Specialist certification. The CNS certificate is offered by the American Nurse Credentialing Center, and is offered in a variety of specialties. This credential is renewable, but there is talk about discontinuing the Clinical Nurse Specialist certification as early as 2017.
What do Clinical Nurse Specialists do?
Clinical Nurse Specialists (CNS) perform a variety of functions in a healthcare system geared toward improving nursing care, systems and processes. CNS's are masters prepared and demonstrate advanced knowledge, skill and ability in a clinical specialty. Clinical nurse specialists can work in almost any specialty area and usually first develop their knowledge, skill and ability through work at a staff level of clinical practice. Once proficient, advanced knowledge is developed by pursuing a graduate degree.
CNS's analyze complex patient and clinical system issues and provide support for the care delivered. This might involve creating or revising clinical processes, implementing new clinical practices, or assisting staff nurses with complex care delivery. Clinical nurse specialists also provide education to staff members to improve skills and lead clinical discussions to improve critical thinking and clinical judgment among staff members in their specialty area. The Clinical Nurse Specialist is often the team member who assists in translating nursing research into practice. Because of the systems approach of the CNS position, nurses in this role often have positions on committees in the healthcare organization that review new equipment, create new policies, or approve research protocols.
Clinical Nurse Specialists most often work in large healthcare organizations within the management of the unit delivering specialty care. For example, an organization may have an Emergency CNS or a Critical Care CNS. These specialists may also have positions within freestanding specialty organizations such as organ transplant or dialysis units.
Nurses who enjoy this position usually have a passion for their chosen clinical specialty and the ability to initiate and implement change. Those who wish to enter the position should seek a graduate degree in a favored clinical specialty. With solid clinical background in the specialty and a graduate degree in hand, a nurse can begin applying for entry-level CNS positions. In a tight job market, nurses who have worked on unit projects such as evaluating new equipment, revising policies or precepting new staff will have the advantage.
CNS Salary Potential
As a Clinical Nurse Specialist, you can take advantage of a high growth potential, as O*Net predicts a 15-20 percent growth rate for this nursing career, with more than one million projected job openings between 2012-2022 estimated. A graduate of a Clinical Nurse Specialist program can expect to earn a median annual salary of $66,220 or $31.84 annually (O*Net, 2017).