LPN-to-BSN Bridge Programs
Your Comprehensive Guide to Becoming an RN Through An LPN-to-BSN Bridge Program: From Online LPN-BSN Bridge Program Options to the Salary You Will Earn
Becoming a licensed practical nurse is a big first step in many people's nursing careers. With that basic certificate and license under your belt, you've gotten a chance to deliver real help to real patients with real needs. Taking vitals, monitoring conditions, doing basic wound care, handing out meds… it's the kind of direct care and contact that nursing is made of.
But it often is just the first step. As an LPN, you've worked around healthcare providers enough to see other parts of the system at work. You've had a chance to watch RNs start IVs, perform diagnostic tests, and put together patient care plans. You've seen them working closely with APRNs and doctors to implement treatment plans as part of interdisciplinary teams. Registered nursing is a more technical role with more responsibilities, especially for those RNs with a Bachelor of Science in Nursing to their names.
It's a job that requires more training. And an LPN to BSN program is one of the best ways to get it.
That's because the field is more demanding than ever. Those demands lead to a greater need for scientific expertise in providing direct patient care – the exact type of expertise that comes with earning a BSN.
<!- mfunc feat_school ->
The Institute of Medicine (IOM) famously led a campaign that started years ago calling for a nursing workforce where at least 80 percent of RNs hold a BSN. The research speaks for itself, clearly showing that hospitals with more BSN-prepared RNs on staff have better patient outcomes, including significantly lower readmission rates, and shorter patient stays in general. In New York, it's now state law that all RNs earn a BSN within ten years of licensure. Other states are also moving in that direction.
So although the industry didn't hit the IOM goal of seeing to it a full 80 percent of the RN workforce holds a BSN by 2020, it's becoming a far more common path into nursing and a popular option for current LPNs ready to level up to RN licensure. As an LPN with dreams of becoming a registered nurse, it only makes sense that you set your sights on that target.
---
---
Nursing is something that is in your blood. You want to help people and make a difference to them and their families. And although you can do that as an LPN, you can learn more and help more with a BSN.
What Is An LPN-to-BSN Program? – And Answers To Other Basic Questions
An LPN to BSN program is what is called a bridge program, literally bridging the knowledge and skill gap between what you learned from your LPN program with what you need to become an RN at the BSN level. It combines several stages of nursing education into one single package to qualify you faster than if you did it the old fashioned way with a full-on bachelor's program.
LPN to BSN programs can be completed in as few as two to three years, depending on how many credits you can transfer in from your LPN program, and the pacing your school offers. Most are offered on a part-time basis to account for the fact that most LPN students need to continue holding down their nursing job. But some programs have a quicker pace than others, getting students through the curriculum in about 28 months.
Compare that to the traditional route of earning a Bachelor of Science in Nursing by enrolling directly in a four-year program. Those programs are designed for students coming in with no practical nursing experience. Consequently, they include a lot of basic training you already got on your way to becoming an LPN.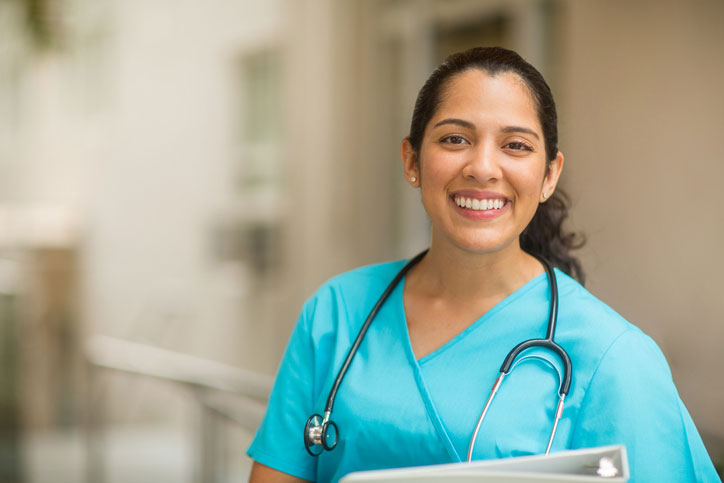 Similarly, BSN degrees are available that are designed for current RNs who have an associate's degree (ADN). You could go that route by earning an ADN through an LPN to RN program first, then follow that up with a post-licensure BSN program.
But all that extra time and cost can really add up. The bottom line is that LPN to BSN programs provide the shortest, most streamlined path to earning an RN license and a BSN.
LPN to BSN bridge programs build on the training you already have and hits fast-forward through the basic stuff. By leaning on your existing education, you are building on the foundation you already paid for. That makes your journey to an RN license both fast and a lot more affordable.
Choosing the Right LPN to BSN Program – Online Options, Accreditation, Covering the Costs and More
At this point you have no doubt figured out that an LPN to BSN program is he right fit for your lifestyle and your goals. Now you just need to find a school that offers a degree that gets you the kind of respect and job offers you deserve. Along those same lines, you'll want to think about the sort of clinical experience you'll get from different programs. And, of course, you'll need to think about costs and financing too.
Online LPN to BSN Programs Give Your Flexibility in Scheduling
As a currently licensed LPN, chances are you're already working in a nursing job that you're very glad to have. You don't have the luxury of putting that to the side to go back to earn your bachelor's, and nursing schools know this. That's why they routinely offer LPN to BSN programs both online and part-time.
Nursing schedules can get a little crazy, so online degrees offer an easy path to being able to put in the hours you need to get through the curriculum at times of the day when you actually have those hours to give. With asynchronous courses that you can take at any time of day or night, it's easy to fit them in around that long graveyard shift and any parenting responsibilities you might have. And since you can study from anywhere, it's no problem to get your homework done in the break room or from the bleachers at the kids' little league game. Flexible class scheduling also gives you the option of spinning up or cooling down your school schedule when life gets a little crazy.
CCNE or ACEN Accreditation Ensures Quality
Of course, you want quality as well as flexibility. That's why you definitely want to look only at programs that hold accreditation from one of the two specialty agencies that evaluate nursing programs and give them the stamp of approval:
The Department of Education recognizes both of them as having the qualifications to assess nursing degree programs. In fact, doing quality checks on nursing programs is their specialty, and that's all they do. They conduct intensive on-site visits and serious paperwork reviews in a multi-year process.
Through relationships with active nursing organizations and healthcare facilities, they know exactly what to look for. They make sure a standardized curriculum is in place, along with the processes that ensure you graduate with the exact skills you need to become an RN.
You can count on reputable schools with accredited LPN to BSN programs to offer strong mentorship and career counseling services too.
Although it's common for accredited programs to be automatically recognized by your state's board of nursing, it's worth verifying since it can affect your licensure as an RN.
Costs and Financing for LPN to BSN Programs
College costs are a big consideration for most students. As of 2018, a traditional bachelor's program that most people paying their way through college could afford to cover a generation ago now costs more than $100,000, according to the National Center for Education Statistics. And not surprisingly, almost three-quarters of students need some kind of financial aid to complete those programs.
An LPN to BSN bridge program isn't going to cost that much, but at two to three years in length it could ring in at north of $20,000 per year. Needless to say, you still need to consider how, and how much, you will pay. Nursing salaries are good money, but you don't want to be paying off loans for your entire career.
Fortunately, healthcare professionals often have access to special scholarship or loan forgiveness programs to help cut those costs. In fact, your current employer might offer tuition assistance if you are boosting your nursing education. And big federal programs like the Public Service Loan Forgiveness Program might kick in if you are employed by the government or a non-profit. Since many healthcare workers work for non-profits, there's a good chance you can have a lot of your student loans forgiven.
What Exactly Can You Expect from Your LPN to BSN Program
Although an LPN to BSN program offers a fast path to that bachelor's and your RN license, you have to jump through some hoops to get there. Because you are relying on your current skillset and expertise, it's not as simple as enrolling in a regular BSN.
Once you are in the program, there are several other phases you'll go through in order to pass.
Of course, it's not a completely segmented step-by-step process where you complete a certain block of courses each semester (like general education) before moving on to the next block (like RN specific specialty courses). But with the nursing courses, each semester builds on what you learned in the last one, taking you from 200-level courses in your first year on up to 400-level courses in your final year. In most cases, each semester will involve a mix of both general undergrad requirements and nursing curriculum, with the bulk of your clinical hours taking place in the last year of the program.
Qualifying for Enrollment in an LPN to BSN Bridge Program
Obviously you have to be a Licensed Practical Nurse to start with. Of course, that means a Licensed Vocational Nurse license – as it's known in California and Texas – will meet that requirement too.
Some programs, however, also allow admissions from graduates of military nursing programs, such as the Army Practical Nursing Program.
In any case, you'll have to provide proof of current licensure to be admitted.
You will also need a high school diploma or equivalent, such as a GED.
High academic standards also mean that you will probably need some combination of a minimum high school GPA or a particular score on a standardized test like the ACT or TEAS.
You might also need to have a certain number of hours (or years) of work experience as an LPN or LVN. Admission requirements vary, but some schools want to see more than a piece of paper to show your dedication, which could mean they also expect letters of recommendation written by bosses and colleagues and a statement of purpose written by you.
General Bachelor's Undergraduate and Nursing Support Courses
Much of what separates a BSN from a ADN degree is the additional college coursework in general education subjects. These are the kinds of classes that every bachelor's student has to take and pass, and typically include:
English composition
Algebra
Communications
Culture and Art
Reading and Languages
In many cases, these are electives you can choose in different categories, so you can study what you enjoy. It's designed to provide a broad, liberal arts education that builds critical-thinking and problem-solving skills. While they aren't always directly applied to nursing, those kinds of topics make you a better leader and communicator overall. And those are definitely skills with real benefits when it comes to working shoulder to shoulder with physicians and nurse practitioners and communicating clinical findings and the needs of your department when talking to administrators.
Specialty RN Training
This is where an LPN to BSN program really differs from a pre-licensure four-year BSN for people with no previous nursing experience. This set of coursework takes into account your basic nursing knowledge, then throttles it up to the RN level. You'll take courses like these:
Health assessment – The diagnostic and evaluation training required for RN licensure
Pharmacology – Advanced instruction in chemistry and drug interactions and prescriptions
Basic anatomy and physiology – The structure and normal function of the human body
Pathophysiology – The physical responses and reactions to disease and injury
Multicultural nursing and ethics – Understanding cultural and social issues in medicine and nursing
Psychology – Mental health and interpersonal relationship concepts
Public Health – Community-based nursing and larger health and wellness issues related to the social system
Although these are all the same types of courses that every RN has to go through, instructors in an LPN to BSN will present it to you in a way that gives you credit for what you already know.
In many bridge programs, you may even have the opportunity to test out of some of these classes. The National League for Nursing offers Acceleration Challenge Exams that directly test your knowledge in some of these areas, which colleges may award you credit for. It's another way of applying your LPN training to blast through the BSN curriculum.
This phase is where you start to complete your clinical hours. With careful supervision and guidance, you'll start getting direct experience performing the kind of procedures you were trained for.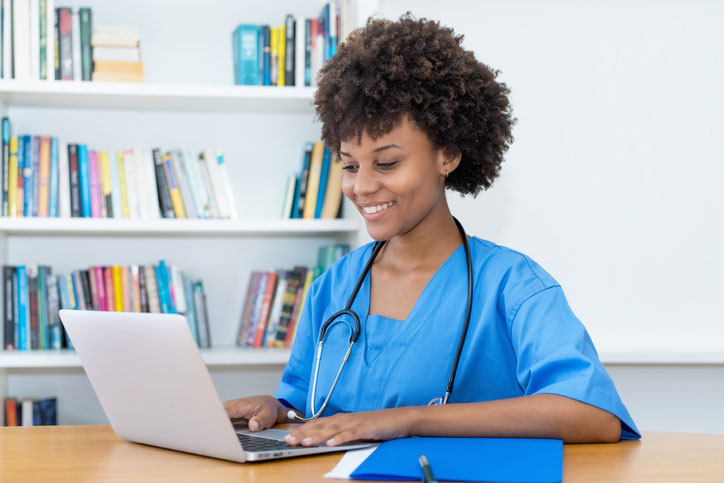 Advanced Bachelor-level Nursing Training
You'll be more than ready when you finally get to that more advanced nursing coursework that truly makes a BSN special. These are the more advanced studies in nursing that ADNs don't get.
These usually include advanced research projects in nursing, studies of evidence-based nursing practice, and reflective nursing practice. They take your basic RN courses and go to the next level with more in-depth study.
BSN-qualified RNs are seen as leaders in the field, and certain aspects of leadership are skills that can be taught. You'll learn more about nursing management, communications, and organizational management in your 300 and 400-level bachelor's courses.
Among these more advanced courses, you'll likely study nursing informatics where you'll learn how to derive useful insights from patient data. You might study up on national and global health policy too. And you'll get additional coursework in chemistry and biology to strengthen your basic science foundations.
Clinical Experience Hours
Finally, you get to apply what you've learned in the real world. All RN programs need active, in-person training out on the ward. Even though you have an LPN already, your experience is only a stepping-stone to developing more advanced registered nursing skills. And the cool thing is, if the school you go to has an agreement in place with your employer, you'll be able to get those clinical hours done right where you already work.
But ultimately, it's more important to find a program that lines you up with experience in clinical sites that alingn with the kind of work you want to do once you get your RN license. Do you want a small local hospital where you become a jack-of-all-trades? Or do you plan to specialize in a complicated field like oncology or neurology?
And if you are planning to enroll in an online degree, you'll need one that has the ability to set you up to do your clinical hours locally, whether at your current employer or not. The good news is that schools that are in the business of offering online education often have arrangements with clinical sites all over the country.
Taking the NCLEX-RN and Using Your BSN to Qualify for RN Licensure
All of that study has all lead up to this: earning your license as a registered nurse.
You're already familiar with the process of taking a NCLEX exam, since you had to do so back when you earned your LPN. But each state board of nursing will have slightly different requirements to get your RN license.
Your BSN program should have given you enough clinical hours to satisfy your state board's application requirements. You will have to submit your BSN transcripts to the board along with proof of those hours. There is typically an application fee, as well.
The NCLEX-RN test is administered nationally by Pearson VUE. You will not be able to register to take it until you have received an authorization to test from your state board, however.
The exam itself is designed by the National Council of State Boards of Nursing (NCSBN), the same organization that designed the NCLEX-PN you took for your LPN. The NCLEX-RN is divided into four major categories and eight subcategories of knowledge and takes up to five hours to complete. You'll get two breaks during that period. The number of questions are variable, depending on your performance. The computer-generated adaptive test can give you anywhere from 75 to 145 questions based on your answers.
Although your BSN program courses will have given you all the answers you need to pass the NCLEX-RN, those answers were spread out over the many months of study. You might find it valuable to take independent test preparation courses to refresh your memory. Many third-party test-prep centers offer those exams, or you can study on your own with the NCSBN review for the test.
The Salary Benefits of Going Through an LPN to BSN Program
It may not be your biggest motivation in getting an RN license, but one big benefit is going to show up in your paycheck.
On average, an LPN in the United States made $47,480 per year, or $22.83 per hour, in 2019 according to the Bureau of Labor Statistics. During that same period, the typical RN pulled in $73,300, or $35.24 per hour.
But keep in mind that those are just averages. And the average RN in the country has only earned an ADN, not a BSN like you will have. The additional education and training comes with additional salary benefits. For the top ten percent of RNs, an average salary of over $111,220 was on the table. Not all of that is due to education, of course. Experience will also be a major factor in higher salaries. But, coming from your work as an LPN, you also have a number of years of experience under your belt by the time you complete your BSN. It's the best of both worlds.
Generally speaking, it's safe to say that a BSN will qualify you for salaries that come in a solid notch higher than for your ADN-prepared colleagues. The 75th percentile, the top 25 percent, provides a good snapshot of what that BSN is likely to be worth – which is an average of $90,760 at that level.
It will also give you access to jobs known for paying the highest salaries, many of which are not your conventional clinical settings. As of 2019, according to BLS, those settings were:
Business Support Services: $92,200
Federal Executive Branch: $90,340
Pharmaceutical Manufacturing: $86,400
Aerospace Manufacturing: $85,430
Travel Accommodations: $85,120
The one sure thing is that no matter where you go, your RN license with a bachelor's in nursing standing behind it will get you more opportunities at better jobs and higher pay than you had as an LPN!
(Salary data reported by the U.S. Bureau of Labor Statistics in May 2019 for Registered Nurses. Figures represent national data, not school-specific information. Conditions in your area may vary. Information accessed Feb 2021.)