Doctoral Degrees in Nursing (PhD & DNP)
Upon finishing your undergraduate education, you may wonder what else you can do to contribute to the field of nursing. While comparing master's degree programs, you may ask "Is there a doctoral degree in nursing?" There are two options available for aspiring doctoral students: the PhD and the DNP. Keep reading to learn more about program options, requirements and ways to use a doctorate. In the side bar, find more specific information about the standard doctoral nursing degree curriculum, as well as information on doctoral nursing career paths and salaries. Get more information on relevant programs now by contacting featured schools below, or find schools in your area with the search box to the left.
<!- mfunc feat_school ->
Featured Programs:
Sponsored School(s)
<!- /mfunc feat_school ->
What's the Difference Between a DNP and PhD in Nursing?
There are two main types of doctoral degrees in nursing: a PhD in Nursing and a Doctor of Nursing Practice (DNP) degree. These two types of programs can be quite different, so it is important that you understand which one will best help you meet your career goals as a nurse with a doctoral degree. The PhD tends to be more focused on research and preparing you as nursing faculty, whereas the Doctor of Nursing Practice is focused on preparing you for advanced clinical practice.
Each doctoral degree in nursing meets specific learning outcomes. The Doctor of Nursing Practice helps students develop strong clinical competencies, become leaders in healthcare and advocate for ongoing progress in this field. The PhD teaches you how to teach undergraduate and graduate nursing students, on top of conducting independent nursing research.
PhD in Nursing Programs
If you're considering PhD in nursing programs, you should have a strong interest in nursing research. When asking "What is a PhD in nursing?" you have to remember that this is a research-centered degree. This degree doesn't focus on clinical skills and competencies.
In your courses, you learn how to:
Disseminate nursing research
Uncover opportunities for research
Plan and budget for studies
Execute studies
Analyze study results
Those who specialize in clinical practice wonder "Why get a PhD in nursing?" With a PhD, you can guide the future of nursing through the research you do. Research determines how funding is used, which technological developments are created, and how practitioners improve patient outcomes.
Doctor of Nursing Programs (DNP)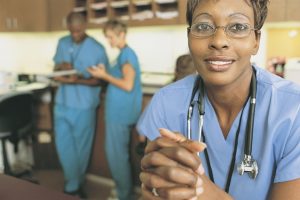 What is a Doctor of Nursing Practice (DNP)? The DNP is the clinical nursing doctoral degree. You may use this degree to move into advanced clinical roles, such as nurse practitioner and nurse anesthetist. You can also look into nurse leadership, which puts you in a position to mentor new nurses, develop programs and advance clinical progress.
Compared to PhD programs, Doctor of Nursing programs are fairly short. Before you ask "How long will it take to complete a DNP program?" you need to consider your current level of education. Those who already have a master's degree could graduate in as little as one to two years, while post-bachelor's students can often graduate in four years or less. Those who work full-time while studying can look into part-time programs, which often have night or weekend courses. Online DNP programs allow you to do your theory coursework online and complete clinical rotations in person.
Once you answer the question "Is there a doctorate in nursing?" it's time to figure out which doctoral option suits you. In this section, you can compare program requirements for both DNP and PhD programs to determine which one is in line with your professional nursing career goals.
PhD in Nursing Programs Requirements
As you explore PhD options, you may want to compare DNP/PhD nursing curriculum requirements and practicum requirements. This helps you find a program that is tailored to your strengths and career goals.
Early in your education, plan on taking courses in research design, the philosophy of nursing science, qualitative research and advanced nursing theory. These courses may include some practical experience in nursing research design, but they are primarily theoretical in nature.
As you advance in your training, you may tackle more demanding ideas and skills. Some of the topics you may study include:
Linear models
Quantitative research
Grant writing
Nursing policy development
Advanced research methods
Throughout this time, you also take courses in nursing education. Instructors cover educational theory and evidence-based instruction methods that help you reach undergraduate and graduate students. If you secure an assistantship as a PhD student, you may be required to teach undergraduate courses each semester to earn your funding.
Research experience is essential to your growth as a doctoral candidate. As you develop your understanding, you may design and carry out various research studies. This culminates in your dissertation, in which you carry out a research study and write a comprehensive paper on its outcomes.
Doctor of Nursing Practice Program Requirements
With a solid understanding of curricular requirements for this degree, you get a clear overview of what a DNP is and how it can help your career. DNP programs focus on your role as an advanced clinician. Each semester, you have to complete specific courses to meet graduation requirements.
When you start your doctoral training, you address specific areas of nursing theory. Coursework may include classes in nursing statistics, application of evidence-based practice standards, epidemiology, scholarly practice, and healthcare finance.
As you move into the second half of your DNP, you should focus almost exclusively on your chosen area of practice. For some students, this means taking nursing administration courses and completing leadership experiences. For others, this means building advanced clinical skills in practicum courses and going through an internship.
Clinical practice is essential in DNP programs. If you become a nurse practitioner, most of your clinical rotations should concentrate on your chosen patient population or care setting. Nurse anesthetists should get experience administering pain medication to a wide range of population groups.
What Can You Do With a Doctorate in Nursing?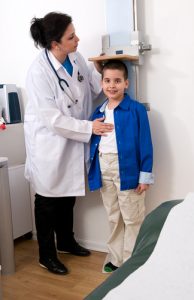 The career paths available to you after graduation depend on your chosen degree and area of specialized study. Some of the options you can check out include nurse administration, nursing research, healthcare policy specialist, nurse educator, nurse practitioner and nurse anesthetist.
Nurse administrators are in high demand throughout the country. With a DNP, you may have the nursing experience and leadership skills needed to lead nursing departments at clinics and hospitals. This role often involves supervising nurses, creating schedules, developing healthcare policies and coordinating with other units.
There are several doctoral-level clinical roles. You may become a nurse practitioner or nurse anesthetist—trends point to doctoral degrees being required for all advanced clinical roles in the future. These options are optimal for those who want to continue their role in patient care while taking on more independence in clinical practice.
If you want to affect change on a systemic level in nursing, look into becoming a policy specialist or nurse educator. These roles change the future of nursing in very different ways. As a policy specialist, you can develop the institution-wide or statewide policies that guide nurses' work. Evidence-based policies improve patient outcomes and use funding more effectively to benefit everyone. As a nurse educator, you help future nurses develop their skills and meet patients' needs while meeting high standards.
With a PhD, you may qualify for nurse research positions. Depending on your areas of interest in research, you could look into openings at colleges and universities, hospitals, medical research firms and government agencies. Researchers typically have to concentrate on others, projects and studies early in their careers. As you advance and becoming a more experienced researcher, you may be able to dedicate more time and funding to studies you develop. Our resources hub has tools to help you with these sorts of decisions.
Earning your Doctorate degree in nursing is not a light endeavor. If you have reached the point in your career where you are ready to undertake this type of nursing education, we at BestNursingDegree.com would first like to say, "Thank you!"
We believe in the power of educated nurses to influence and improve healthcare in the U.S., and by choosing to earn your PhD or DNP, you are demonstrating your resolve to further both your profession and your patients' health. For that, we applaud you.
If you already know which doctorate degree in nursing you want to earn, simply contact the schools listed on our site that offer the programs that interest you. If you are just beginning to explore your options, you may want to read a bit more before reaching out to schools. Be sure to check with the schools listed on our site for nursing scholarship and grant opportunities, as well a fellowship programs that can help cover both academic and living expenses in some cases.
Expert Advice: What's the difference between a DNP and a PhD in nursing?
Lorry Schoenly, PhD, RN is a nurse writer and educator with over 25 years of experience. She has been certified in five different clinical specialties including critical care and emergency nursing. Starting as an associate degree registered nurse, she continued her schooling in traditional and distance-learning settings to obtain a BSN, MSN, and PhD in nursing while working full-time and raising a family. Lorry teaches nursing in a variety of settings including webinars and online nursing courses.
The Doctor of Nursing Practice (DNP) is a fairly new degree option for nurses. The degree has much in common with the Doctor of Philosophy (PhD) and some interesting differences. This degree option was not available 20 years ago when I was researching nursing doctoral programs for myself. If it had been, I may have selected it, as the DNP is a clinical-based practice degree that affords career options that affect bedside practice.
First, both degrees are the highest (or terminal) degree a nurse can obtain. They both focus on the discipline of nursing and have similar core components. Both have a scholarly approach and require a high level of critical thinking, synthesis of theory and focus on the advancement of professional nursing practice.
The main difference between the two degrees is related to application within the discipline. The DNP degree focuses on excellence in advanced nursing practice while the PhD focuses on excellence in scientific content and research methodology. A nurse in the DNP program would develop skills in applying and translating research into practice. A nurse in a PhD program would prepare to conduct original research to advance the theoretical basis of nursing practice. Another way to look at it is that a DNP program prepares practice leaders while a PhD program prepares nurse scientists.
Differences may exist in the project work of the degree. A PhD program will require the completion and defense of an original research project. A DNP program may require an extensive application project. Both degrees prepare nurses for leadership positions.
Because the DNP degree is still fairly new, the PhD is better understood by the layperson and in the generally healthcare community. Either degree is an excellent investment for the future and opens many career options not available to nurses with lesser degrees.