Curriculum for Doctoral Degrees in Nursing
Ready to start your PhD or DNP? Before you do, you'll want to learn about the curriculum for doctoral degrees in nursing. Scroll down to see requirements for each type of degree, the courses you'll take and how to get into each type of program. The first half deals strictly with PhD nursing programs, while the second half handles DNP programs. Use the navigation to the right to find what you're looking for. Get more information on earning a doctoral nursing degree by searching for schools to the left or contacting our featured schools below.
How to Get Your PhD in Nursing
Earning a PhD in nursing is a big task, so be ready to spend three or more years earning this degree. Those entering with a bachelor's degree in nursing usually need to earn 90 or more credits. If you already have a master's degree, you may transfer up to 30 credits and save up to one year.
At the start of your course, you explore advanced nursing theory. This means taking courses in research guidelines. You should learn how to analyze, conduct and use nursing research. At this stage, you may also look into nursing leadership and education theories. This shows you how to apply nursing research to different situations.
As you move through your curriculum, you need to gain hands-on experience. Most schools require you to help out with ongoing research. The more studies you participate in, the quicker you can master research techniques and ethics. To prepare for a nurse educator role, you may teach undergraduate and graduate courses. In these courses, you're assessed on your ability to teach aspiring nurses.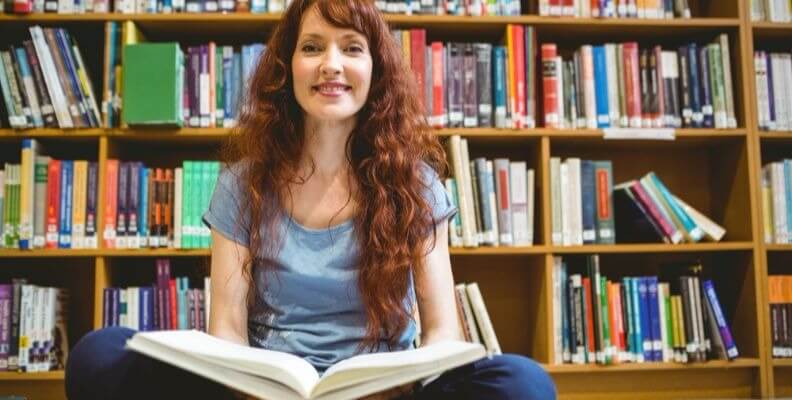 The final task in a PhD is the dissertation. This process can take two or more years. You have to choose a research topic and clear it with your advisor. You then dig into advanced research and conduct your own research. After writing and editing a massive report on your research, you defend it to a panel to get your PhD.
PhD in Nursing Curriculum
There's a lot to tackle at this level of study. Studying your school's curriculum gives you an overview of the skills and theories you should master by the time you graduate. Remember, this degree is focused on research, not practice. You may learn how to apply research to practice, but you probably won't have to go through skills practicum courses or clinical rotations.
Early in your training, you take core courses that look at nursing from every angle. These classes look at core research topics and issues.
Philosophical Perspectives in Health
Scientific Perspectives in Nursing
Research Design and Methods
Mixed Methods Research Design
Measurement in Healthcare Research
You don't just need a strong knowledge of nursing. You also have to know how statistics work. You may take advanced courses in statistical analysis. Other courses look just at how statistical methods are used in public health.
Your dissertation may also take up quite a few of your credits. At many schools, you work on your dissertation for up to three credits per semester until it is complete.
At many schools, you can choose an area of concentration. This may give you experience in specific research topics and techniques. You may use your elective courses to shape your area of focus. Topics include symptom management, health policy, nurse education, public health and international health systems.
PhD in Nursing School Requirements
While the DNP focuses on clinical practice, those requirements don't exist in BSN to PhD programs. Outside of your standard class hours, you should spend most of your time in the lab or at the computer. Being able to crunch numbers and analyze data is helpful when conducting research or when applying it to different problems.
You also have to learn how to work ethically as a nurse researcher. That's why it's crucial to participate in different studies throughout your degree. Study subjects have certain rights, and you have to follow ethical guidelines to protect these rights. Helping out in studies gives you the chance to get guidance from professors and researchers.
Types of PhD in Nursing Programs
As you compare schools, you'll find different PhD options. You may need to choose a specific topic to focus on for your training. Degree options include:
Nurse education
Nurse research
Healthcare policy
Nurse administration
How to Become a DNP
DNP graduates often go into advanced clinical positions. For that reason, admissions requirements can be tough. It helps to spend some time learning how to get into a DNP program. Before you get accepted, you generally need a nursing license, a history of good grades at the BSN/MSN levels and excellent recommendations. Some schools also require that you have nursing experience.
To graduate, you have to meet academic requirements, clinical hour standards and supervised experience requirements. You have to meet minimum credit requirements and keep a high GPA. You also have to work in your chosen clinical setting for well over 1,000 hours. Once you've finished your basic training, you have to work under the supervision of a physician or advanced practice nurse to graduate.
Licensing is required for most DNP positions. Licensing standards are set by each state. You usually need national certification through an agency like the American Association of Nurse Practitioners or the National Board of Certification and Re-certification for Nurse Anesthetists.
Doctor of Nursing Practice Curriculum
There are lots of schools that offer DNP programs, so it's important to look at required and elective courses at each school. This helps you choose a school with training aligned with your career goals. Most DNP programs are meant to be finished in five or six semesters. This assumes that you already have an MSN. If you have an MSN you may be able to attend an online doctoral program  . If you have a bachelor's degree, you need to attend a BSN to DNP program.
At most schools, there are different tracks of study. You may choose between doctoral careers like nurse practitioner, nurse anesthetist, nurse midwife and nurse leadership. However, each school typically has a set of core courses that all DNP students must take. Core classes may include:
Evidence-Based Practice
Informatics for Scholarly Practice
Statistics in Health Sciences
Application of Evidence-Based Practice
Health care Economics and Finance
Once you've finished your core courses, you may start training in your specialized area of study. NP students learn about their chosen patient population and their care needs. Nurse anesthesia students master the pharmacology of pain medications. Midwifery students delve into women's health, labor/delivery and pregnancy.
A combination of theory and practice is necessary for DNP graduates. Throughout your DNP, you should take clinical courses that help you learn about your patient population. If you already have an MSN, you may not have to take any more clinical courses if your previous experience meets your new school's requirements.
Some programs have multiple advanced study paths. If you want to become a nurse practitioner, you may choose from several options:
Acute family care
Primary family care
Acute adult/gerontological care
Primary adult/gerontological care
Psychiatric and mental health nursing
DNP Nursing School Requirements
DNP programs aim to be thorough. You can't learn everything in the classroom, so schools combine classroom time with clinical practice, student interaction and research. The clinical standards you meet depend on which practice path you choose. Even though the DNP isn't a research-centered degree, research is still important in your daily work. You may take courses that show you how to understand and apply nursing research to your work.
You may need to demonstrate your clinical competence before graduation. This means completing a clinical project that explores that health care needs and proposed solutions for your chosen patient population.
Types of DNP Programs
To choose the right DNP program, think about what you want to do after graduation. There are several options offered at schools across the country:
Nurse practitioner: Offer primary and acute care to patients of a specific gender, age range or health care need
Nurse anesthetist: Use anesthesia for pain relief, surgical prep or post-surgical treatment
Nurse midwife: Specialize in women's health and help them through pregnancy, labor and delivery
Executive leadership: Learn about the core leadership needs of today's nurses and managerial roles in health care