LPN to BSN Programs – Information and Resources
As an LPN, you may be ready to check out new career options with LPN to BSN bridge programs. As you compare schools on this list, you may find both LPN to BSN and LVN to BSN programs. LPN and LVN are interchangeable terms. LPN is used in most of the country, but LVN is the term used in California and Texas. Check out bridge programs with detailed page listings to the right, search for local schools with the search box to your left or check out featured schools below. Start finding the best program for you now by searching for LPN to BSN programs or contacting featured schools.
EXPAND YOUR EDUCATION NOW
What is an LPN to BSN Program?
As you compare programs, you may wonder how a bachelor's degree in nursing could change your daily work. Licensed practical nurses help with routine patient care tasks, including:
Measuring vital signs
Reporting changes in condition
Feeding and hydrating
Dressing wounds
Bathing
Medication administration
BSN-level nurses have more advanced experience in patient care. Their skills include those taught in RN programs, as well as nurse leadership skills. They also have experience in specialized areas of healthcare. Earning a BSN could let you be more involved in patient care plans, patient communication and advanced procedures.
What is an LPN to BSN program? Bridge programs help LPNs like you use your LPN diploma to earn a BSN. Full-time students can finish in three to six semesters. If you work in nursing while studying, you may graduate in about nine semesters. You combine theory courses with practical work to learn core nursing skills.
LPN/LVN to BSN Online Programs
Nurses work lots of crazy shifts, from 12-hour shifts to overnights and holiday shifts. It can be difficult to fit a standard course schedule into your work hours. LPN/LVN to BSN online programs give you a flexible way to finish your degree. At most schools, you don't have to visit campus at all. You do your theory coursework online and get your clinical hours done at a local clinic or hospital. Others require you to report to the campus once or twice per semester.
There are pros and cons either way. On one hand, online study is flexible and lets you adjust to your work schedule. If you work well on your own, you could graduate in the same amount of time as you would in a traditional program. On the flip side, if you work better with peers and face-to-face interaction, an online program could be difficult for you.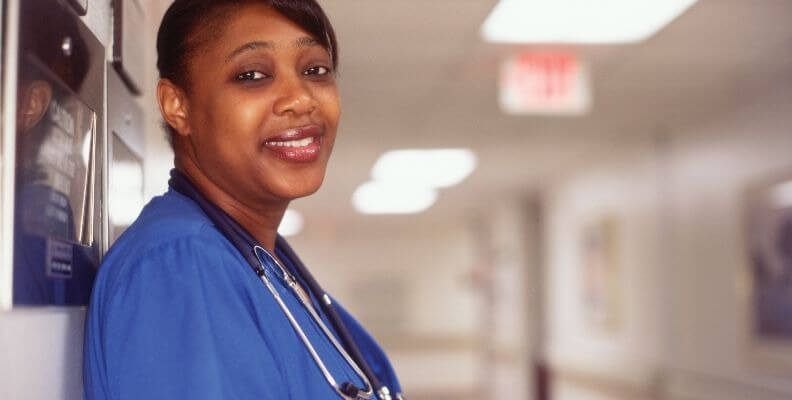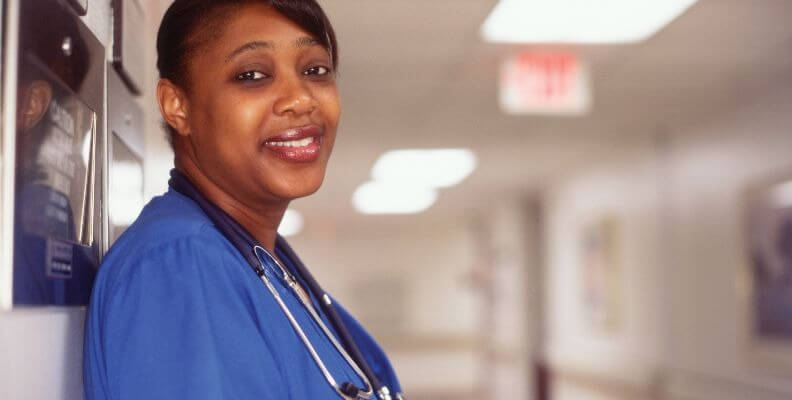 Whether you choose a traditional or online program, it must be accredited. Many programs are accredited by the Commission on Collegiate Nursing Educatio or the Accreditation Commission for Education in Nursing. There are also six regional agencies that give accreditation to schools in different parts of the country. Graduating from a regionally accredited school may help you when you apply for jobs.
LPN to BSN Nursing School Requirements
First, you have to get into an LPN to BSN program. LPN to BSN nursing school requirements are pretty similar across the board. You need a current LPN or LVN license in your state. Many schools also require CPR and first aid certification. At some programs, you need a minimum amount of nursing experience to get accepted.
There are three parts to your nursing school curriculum. The first part is general education courses, which make up about 60 credits of a bachelor's degree. Courses may be in fields like English, social sciences and humanities. The second is RN-level coursework, which involves the classes you would take if you were in an LPN to RN program. This includes general low-level courses like:
Health Assessment
Community Focused Nursing
Pathophysiology
Nursing Care of Adults
Finally, you take BSN-level courses that build on higher level nursing skills. This part of your training covers advanced courses like:
Reflective Nursing Practice
Nursing Research
Principles of Evidence-Based Practice
Contemporary Professional Nursing
Leadership in Nursing Practice
Hands-on experience is required. Through a traditional program, you may work with pre-selected clinics and hospitals. In an online program, you may work with an advisor to pick a clinical setting.
After you graduate, you have to become licensed. Licensing requirements are different in each state. All graduates have to take the NCLEX-RN. You should be a little familiar with this test already, since you have to take the NCLEX-PN to become an LPN.