Top Five Reasons For Becoming A Nurse
If you are considering becoming a nurse, this career choice offers you numerous benefits, including career advancement and job stability. With medical facilities across the nation in dire need of more nurses to assist with the direct and indirect care of patients, the following five reasons may provide you with the encouragement you need to start a new career path as a registered nurse.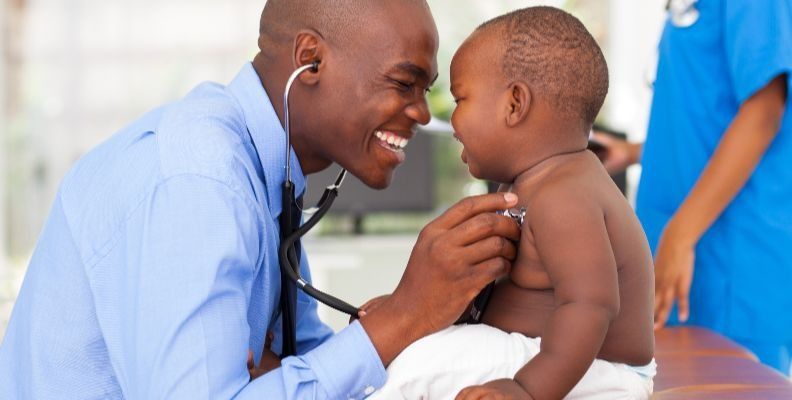 1. The demand for registered nurses is growing.
According to recent statistics, the job outlook for nursing is predicting a 19 percent increase by 2022, which is faster than the national average. This growth will provide 526,800 more employment opportunities throughout America (BLS). If you do not mind moving to increase your marketability, California employs approximately 253,310 registered nurses, and Texas employs 190,170 nurses (BLS).
Studies show the number of citizens who are over 65 is increasing, which is placing more strain on the healthcare system. Recent healthcare reforms are also providing additional access to medical treatment, and many nurses are now reaching retirement age (Nursing World). These factors are creating a renewed shortage for nurses.
2. The nursing field can offer career stability.
With many industries currently struggling to maintain employment, a nursing degree will provide you with career stability across the country. Recent reports show that the average annual income for registered nurses is $65,470. With the proper education, licenses, and work experience, you can earn upwards of $94,720 (BLS).
To find a higher paying position at a hospital or medical center, you may choose to seek employment among the highest paying states. Currently, California ranks top in occupational pay, with the average annual salary being $98,400. Hawaii, Massachusetts, Alaska, and Oregon are four other states that pay an average wage of over $82,000 annually (BLS).
3. The nursing industry allows you to choose your field of expertise.
Unlike other careers, nursing provides numerous opportunities to apply your specific skills to a certain sector of the medical industry, including nurse practitioners, clinical nurse specialists, and other specialty fields. By earning a Bachelor of Science in Nursing and taking the applicable exam through the Nursing Credentialing Center, you may specialize in adult care, gerontology, psychiatric care, pediatrics, home health, or public community health. You may also focus on a specific medical field, such as cardiovascular nursing, genetics nursing, or nursing case management.
4. Nursing positions can provide job flexibility.
Studies show that around 61 percent of nurses work in local, private, or state hospitals. You may also find employment opportunities at residential care facilities, physician's offices, home health services, government facilities, laboratories, schools, and community centers (BLS).
If you wish to help facilities that do not have enough nurses on staff, you may choose to become a traveling nurse and move to different locations. Depending on your specialty, you may end up working regular business hours, 12-hour shifts, or 24-hour rotating shifts.
5. Technology is providing a new dimension in nursing.
With technology advancement comes the ability to better inform patients and the community about medical policies and patient care (Nursing World). If you enjoy data analysis, informatics has created a whole new realm of opportunity for you in the nursing field, allowing you to measure, diagnose, and convert data into easy-to-comprehend information that you can apply to future patient treatment and care. You will work with various Health IT alliances, such as American Medical Informatics Association and Alliance for Nursing Informatics.
There are several more reasons why nursing is a profession that draws so many. Help patients get the care they deserve by enrolling in a nursing degree program today.