BSN to PhD Nursing Bridge Programs
You have a lot to offer patients with your bachelor's nursing degree. If you're ready to explore options in leadership and research, consider earning your PhD. BSN to PhD in nursing programs help you broaden your understanding of healthcare systems and quality improvement. On this page, you can learn more about education requirements, as well as PhD nursing careers. Use the search box in the upper left corner to search for PhD programs in your area. Check out our featured PhD programs below and contact schools near you!
Featured Schools
sponsored content
Can You Get Your BSN to PhD in Nursing Online?
Studying online is a popular option for busy nurses who want to keep working while earning a doctoral nursing degree. If you want to keep working with patients while advancing your education, you may be wondering "Can you get your BSN to PhD in nursing online?"
Yes, you can! Online programs offer the same high-quality education as conventional in-person programs. There are advantages to both options. If you learn well individually and you are self-motivated, an online degree offers unmatched flexibility. If you prefer to work alongside other students and build connections in person, a traditional program may be a better fit for you.
Accreditation is the main priority for online students. If you want to use your doctoral nursing degree after graduation, you'll need to graduate from an accredited program. Accredited programs meet high quality standards that reflect your learning experiences as a student. The main national accrediting agencies are the ACEN and CCNE. Some employers prefer degrees from regionally accredited schools, which receive their status from one of these six organizations:
How to Get Into a BSN to PhD in Nursing Program
Depending on the schools you're considering and your current experience, you may have different admissions requirements to meet. Part of learning how to get into a BSN to PhD in nursing program is figuring out what your individual strengths are and maximizing them.
The first aspect to consider is your academic achievements. You must have a GPA of 3.0 on a 4.0 scale, although you may need a much higher GPA at competitive schools. You also have to submit GRE scores, typically those earned within the last five years.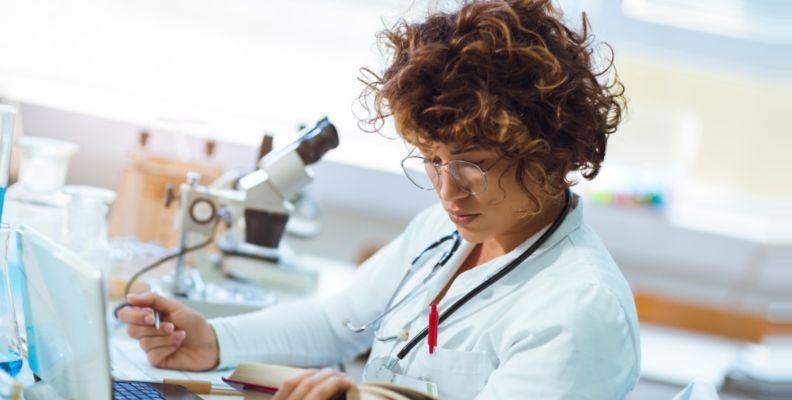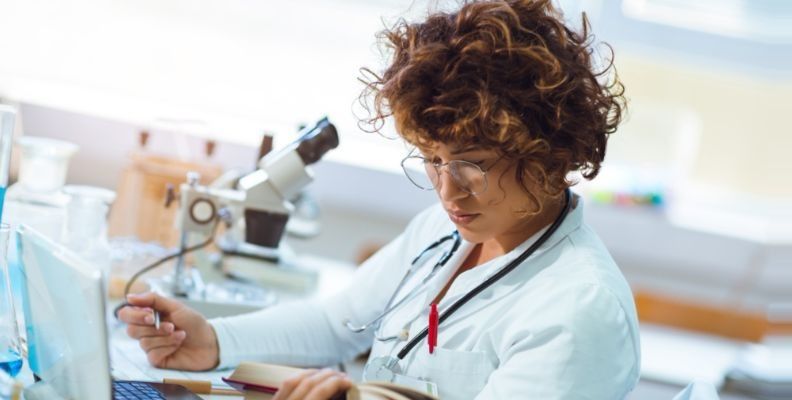 Research is the primary focus in BSN to PhD in nursing programs, so it plays a big role in the admissions process. You may have to write an essay on your research interests. Ideally, you should apply to schools with professors and resources that align with your research interests.
Other requirements include a curriculum vitae, a current nursing license, and reference letters. Once you've gathered all of your application materials, look at ways you can strengthen your application. If you have a diverse body of nursing experience, secure strong references from supervisors and coworkers. If you have a perfect undergraduate GPA, focus on how your academic skills may make you a better researcher. If you've done undergraduate nursing research, use that to shape your essay and research interests.
BSN to PhD Nursing School Requirements
While the DNP prepares nurses to work in clinical settings, the nursing PhD prepares graduates to take on nurse administration, education and research roles. This is what shapes the learning outcomes of a nursing PhD program.
Most schools focus on the development of original research, which involves contributing to ongoing doctoral research and creating your own studies. Other learning outcomes look at your ability to understand and apply research, as well as effectively educate nurses of different backgrounds and education levels. Each school has a specific doctoral nursing curriculum you must follow.
Many PhD programs don't have clinical components. With your BSN, you should already have a solid grasp of clinical care requirements and standards in your state. This shapes your growth as a PhD candidate, where you look at change and growth in the field of nursing. In lieu of clinical rotations, you may go through several research courses. Early in your degree, you help out with existing studies and master the research process. As you near graduation, you conduct your own research and oversee experimentation.
Teaching is the other component of a doctoral degree. As a candidate, you may teach both undergraduate and graduate courses. You may be assessed on your ability to understand student needs, use evidence-based teaching methods and prepare students for the demands of nursing. The experience you gain in this part of your training helps you meet nurse educator qualifications.
Since the PhD is a research-centered degree, you must complete a dissertation before you graduate. This involves executing a research project that answers a specific question and writing up a thorough analysis of the results. After defending your dissertation to a panel, you may receive your PhD and graduate.
BSN to PhD Curriculum
The courses you take in your BSN to PhD bridge program will vary depending on the school you choose, area of focus, and career goals. Your program should take about four years to complete, and you will be required to complete about 90 credit hours. Your courses will generally be lumped into specific areas of study. These areas of study are likely to include:
BSN-PhD Bridge Coursework: Courses in this area focus on nursing theory and research methods
Professional Development Core: Courses in this area focus on responsible conduct
Nursing Theory Core: Courses in this area focus on perspectives in nursing
Research
Nursing Science Concentration: For courses in this area, you will select the courses that correspond to your area of focus
You will also be required to complete a dissertation in order to graduate.