How Reputable are Online Nursing Programs?
Becoming a nurse takes dedication, time, and money, and the option to enroll in an online nursing program offers educational opportunities to students who cannot commit to a traditional schedule. However, the legitimacy of online programs has become an issue in recent years because of high-profile investigations into the validity and reputation of online programs.
If you're considering an online nursing program, it's important to know what features to look for when investigating different programs. An online program should offer the same accreditation and high-quality curriculum as a traditional brick & mortar college.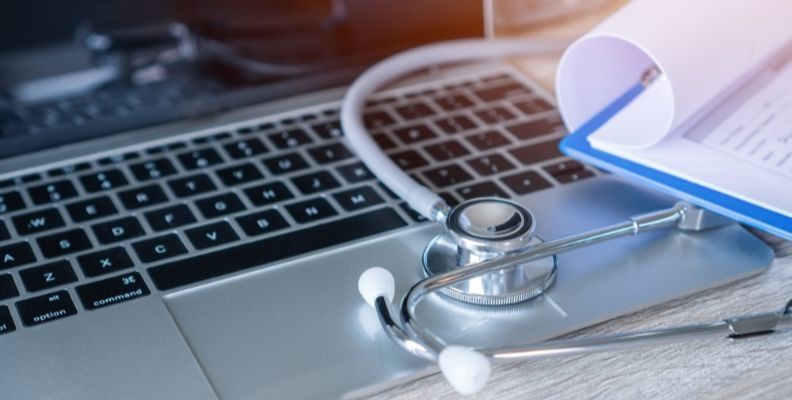 Reputable Online Nursing Programs are Accredited
Accreditation is a process where an independent organization examines the quality of a school's curriculum and gives the school its approval after it meets the standards set by a peer review board. Your nursing school may have multiple accreditations from general accrediting commissions to nursing-specific accrediting bodies.
In addition to regional and national accreditation, your nursing program should also be accredited by the either the Accreditation Commission for Education in Nursing (ACEN) or the Commission on Collegiate Nursing Education (CCNE). These are national entities that ensure an online nursing school follows a curriculum that meets federal and state standards for nursing licensure.
Other accrediting bodies for specialized nursing study include the Council on Accreditation of Nurse Anesthesia Educational Programs (COA) and the American College of Nurse-Midwives Division of Accreditation (ACNM). If you are looking at an advanced degree as an anesthetist or a midwife, you will want to look into these accreditation standards.
Attending an accredited online nursing school is important for three reasons:
You can apply for federal student aid including student loans and grants.
You can transfer to other accredited nursing schools if you wish.
Your curriculum has been peer reviewed by nursing professionals.
Accreditation is essential whether you attend school at an online college or a traditional college. Also, you may not be qualified to sit for the NCLEX examination if your school is not accredited; however, accreditation isn't the only feature that influences your eligibility.
The Majority of Schools Have Online Nursing Courses
Online classes were once rare and in an experimental phase, but this is no longer the case. In some instances, well respected colleges have offered online nursing classes for more than a decade now. As such, online classes have become all but standard in the modern U.S. education environment. There's a significant chance your nursing program will feature online classes even if your program is considered a traditional school.
The concept of attending a nursing school where classes are offered online no longer calls into question the validity of the program. Ivy League colleges like Harvard and Dartmouth are just as likely to offer online classes as your affordable and local community college, and your experience with those classes will depend on your ability to remain focused on your studies even though you don't have to show up for a physical class.
One of the most crucial aspects of nursing school is your clinical education. This too, can be met by online programs in many cases. As the future of nursing education continues to evolve, several online nursing programs are collaborating with healthcare facilities to offer clinical sites and rotations that allow students to fulfil in-person requirements close to home.
If you are looking into an online nursing program, be sure to inquire about clinical locations, availability, preceptors and requirements.
Pro Tip: Check With Your State's Board of Nursing
The board of nursing in the state where you wish to attend school gives its approval to reputable programs, and graduates from those programs are eligible to take the NCLEX licensure examination. You may want to check with your state's board of nursing to confirm whether your online school is approved by the board of nursing, as well as whether your chosen institution has been identified as an unapproved nursing education program.
For example, the Texas Board of Nursing provides full details on approved programs, as well as programs operating outside the authorization of the state board. Unfortunately, not all online programs are reputable, as some may not meet accreditation standards for nursing education. This is why it is imperative to review your options and choose your school wisely.
Overall, there are several reputable online nursing programs across the country that have been held to the same standards as traditional nursing programs. These colleges can help you achieve your goals of becoming a nurse, while allowing you to attend courses online.
Remember that even if you choose to attend an online college, you'll still need to complete your clinicals in an actual healthcare setting like a hospital or clinic. There you will put the nursing theory into hands-on learning, preparing to enter the nursing profession with experience and skill.
Take some time to request information from schools with online nursing program options to learn more about this route to becoming a nurse or expanding your education.