Nurse Practitioner Programs Online
If you are interested in learning more about becoming a Nurse Practitioner (NP), you have come to the right place. There are a variety of online nurse practitioner degrees available, if this is the route you are interested in, but it is important to have the right information before you choose a school.
The best ranked online nurse practitioner schools will combine robust theory and didactic courses with a well organized clinical experience.
Read more about what this kind of nursing degree entails below, then contact the schools in the featured school box offering online NP programs to get program details. You can also use the "Find Schools Near Me" box.
Becoming a Nurse Practitioner is a great way to further your nursing knowledge, enhance your career, and improve the healthcare system in the United States.
Nurse Practitioners are quickly becoming a widely recognized and highly respected addition to Primary Care in the nation. NPs can diagnose and treat medical conditions, prescribe medications, and have been found to elicit higher patient satisfaction scores than physicians among certain patient populations.
Are Online Nurse Practitioner Programs Reputable?
If you are interested in becoming a Nurse Practitioner, and are looking to complete the majority of your coursework online, you may be pleasantly surprised to find that several well respected schools now offer NP programs in a distance learning format for both MSN and DNP/PHD nursing students.
Recent initiatives supported by the American Association of Colleges of Nursing (AACN), and the National League for Nursing (NLN) have resulted in the creation of new online NP programs that are fully accredited and adhere to AACN Standards for Advanced Practice Registered Nurse (APRN) education.
Over the course of the last decade, online nursing programs have blossomed, making higher education possible for many students who might not be able to get an advanced nursing degree on campus. The ease of taking classes from your home, and at your own pace, is great for nurses who are working and raising families. The money and time that can be saved by not driving to class, combined with the ability to network with other students and your professors online, make online nurse practitioner degrees worth looking into.
While earning your NP degree is still a considerable undertaking, you may find that the freedom and flexibility of an accredited online program can help you balance school with your personal and professional obligations. The online option is also a great way for nurses in rural and remote areas to access higher nursing education resources that may not otherwise be available.
To learn more about your options to enroll in an accredited online NP program, select those schools that offer NP tracks you are interested in, and request information from each one.
If you are not yet certain about the focus you would like to pursue while becoming a Nurse Practitioner e.g. Acute, Family, Pediatric, etc., you may want to request information from several different schools to learn more about your options for study. The more information you have, the better prepared you will be to select the school and the program that is best fitted to you and your nursing career goals.
"The key to choosing the Nurse Practitioner program that is right for you is to do some detailed research. It is possible to find the right school with the right educational path that suits your passions and lifestyle." –Nurse Nacole, Acute Care Family Nurse Practitioner student
Clinical Rotations Close to Home
One of the most enticing aspects of online nursing programs is the possibility of completing clinical requirements locally. Most schools that offer online NP programs have formed strategic partnerships with healthcare facilities across the country, in order to offer students the chance to meet clinical requirements without undue travel burdens. While some schools do require on campus visits, others allow completion of the program without you ever setting foot on campus.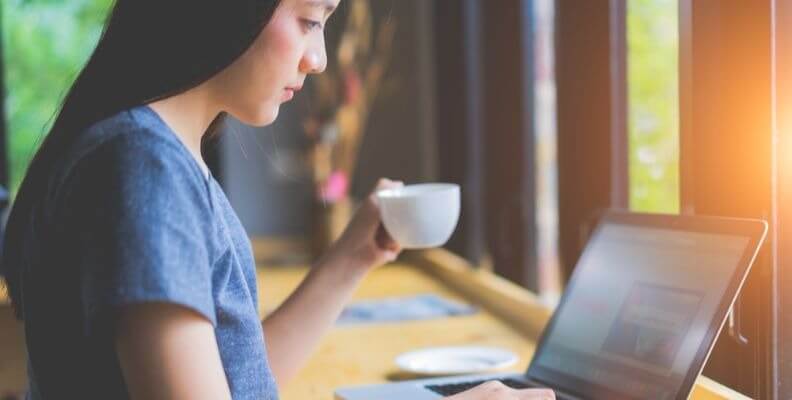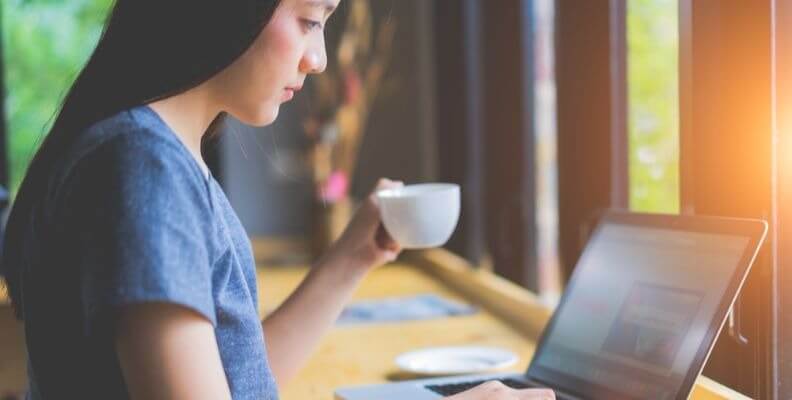 Clinical courses, unlike lecture classes, combine class instruction with hands-on practical application of learned concepts within healthcare settings such as hospitals or clinics, with actual patients. Just like your initial nursing education, there will likely be several NP track courses that will require practicum hours that cannot be completed online.
Clinical based courses account for anywhere between 500-700 actual hours and may include:
Primary Health care of the Family I-IV
Advanced Health Assessment for Advanced Practice Nurses
Infant, Child & Adolescent Health: Models of Advanced Practice
Advanced Primary Care Nursing of Chronic Illness in Adults and Their Families
If you are wanting an online nurse practitioner degree, the fact that clinical courses can be taken close to home may be one of the main reasons you are looking at this route. Local clinicals have been found to be extremely efficient, for both students and schools. Many universities and colleges have arrangements with clinicians in areas where students live.
These "adjunct faculty" supervise your clinical work and report to your course instructor. You, along with the online course instructor and local clinical-mentor, make a plan for your clinical experience and then collectively monitor your progress along the way.
Once you request program details from the online nurse practitioner schools you're interested in, you can review each institution's clinical requirements to decide which nursing schools can best meet your educational needs.
Are There Any Disadvantages to Online Nursing Programs?
The downside of online NP programs, for some students, is the lack of face-to-face interaction with instructors and classmates. There is something to be said for "face-time" when it comes to learning, and some online NP programs do a better job of creating an online-community than others. Course work structure can have a big impact on student-to-student and student-to-instructor connectivity. Group projects and Skype discussion groups, for example, can boost the bonds between students and faculty as well as enhance the learning experience.
Physical college campuses, as compared to online programs without physical campuses, do have the advantage of cross-pollination with other academic disciplines, such as schools of medicine, public health, anthropology, and sociology – to name a few. Since nurses and nursing theorists often draw from other fields of study to improve care for patients, cross-discipline interaction is considered by many to be a vital part of academic integrity – this can get lost when working in isolation.
All of these points are important to consider as you select a Nurse Practitioner program. Requesting information from multiple campuses and schools can help provide you with the details you need to find the Nurse Practitioner program that is right for you.
Spotlight on Georgetown University's Online FNP Program
Georgetown's prestigious online FNP program awards RNs a Master of Science in nursing degree in either 17-18 months of full-time study or about 24-25 months of part-time study. The web-based learning and tailored clinical experiences create the ideal situation for career advancement – at your own pace. This innovative program is available to committed nursing professionals across the US.
Career Tracks for Nurse Practitioners
There are several career options and settings for Nurse Practitioners, ranging from nurse managed clinics to retail urgent care and traditional hospital based settings. If you have taken the time to assess your own ability and interest in working with a certain patient population or body system/disease process, you may already have an idea of what type of NP program you are looking for.
Some of the most common NP tracks are listed below.
Adult Gerontology Primary Care Nurse Practitioner
Psychiatric/Mental Health Nurse Practitioner
One more thing to consider, when you are choosing a program of study to become a Nurse Practitioner, is the current legislation dictating scope of practice rights for APRNs in your state. Many states still require that NPs hold a collaborative agreement with a physician in order to diagnose and treat medical conditions, and/or to prescribe medications.