Doctorate of Nursing Practice (DNP) Online Programs
A doctoral degree in nursing could be the key to exciting new career opportunities. Keep reading to learn more about DNP online programs, how to find an accredited program and what type of in-person work you need. The links to the right will give you more information on doctoral nursing careers and salary ranges. If you're ready to find the right program for you, check out our featured schools below and contact them for more details.
<!- mfunc feat_school ->
Featured Programs:
Sponsored School(s)
<!- /mfunc feat_school ->
Online DNP Programs
A Doctor of Nursing Practice is a terminal doctoral degree that enhances your skill as a clinical care provider and leader. After earning your degree from one of several online DNP programs, you may take on advanced roles like nurse practitioner, nurse anesthetist or nurse midwife.
If you already have an MSN, you may wonder why you should go one step further and earn a DNP. While many states only require a master's degree for advanced clinical roles, that could change in the future. The American Association of Colleges of Nursing and other nursing associations advocate for the DNP to be the standard advanced nursing practice degree.
While MSN graduates would likely be grandfathered in, having a DNP could make it easier to secure a job. Doctoral graduates can also enjoy autonomous practice benefits. Online MSN to DNP programs offer a flexible way to keep working as an advanced practitioner while taking your education to the doctoral level.
To qualify for certification at an advanced level, you must earn your degree from an accredited institution. Accreditation is for online doctoral programs in nursing practice that have been assessed by an unbiased third party. Most schools are accredited on a national basis by the Accreditation Commission for Education in Nursing or the Commission on Collegiate Nursing Education.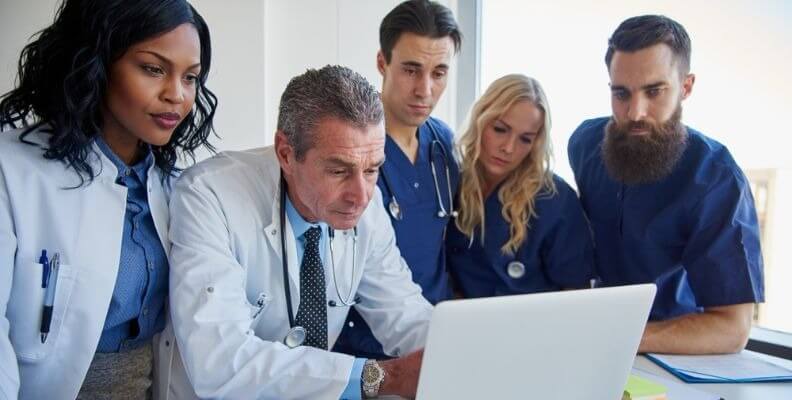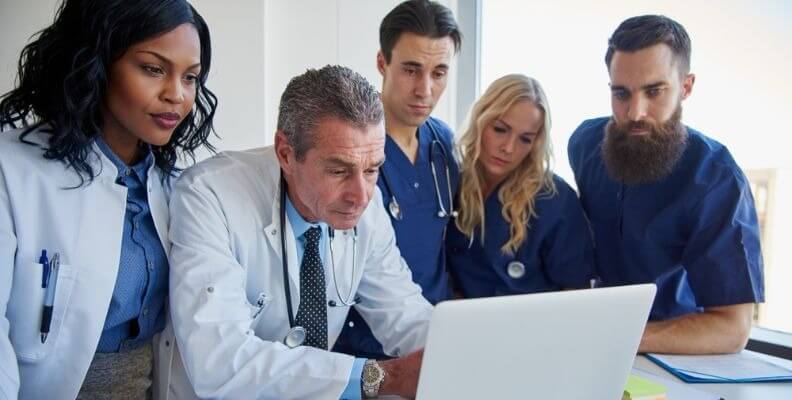 You can do the majority of your studying and coursework online. Any practice-based degree does require some in-person work. Many MSN graduates can finish online DNP programs in two to three years. During this time, you should spend over 1,000 hours gaining experience in your chosen clinical specialty. Online schools help you create a practice plan and get the proper paperwork with a local facility.
Be sure to inquire about campus visits and clinical requirements, as these may be included in your program. You will also want to study the guidelines for your dissertation, which may involve travel to the school as well.
Online PhD Programs in Nursing
Some online doctorate programs in nursing concentrate on research and nursing theory. If you're interested in moving away from clinical practice and tackling nursing leadership, research or policy roles, a PhD is the degree for you. If you already have an MSN, you could earn your PhD in two to four years.
While the DNP is best for those who want to remain in clinical practice, the PhD is necessary for professionals who want to become nurse educators, researchers and policy specialists.
Accreditation is just as important for PhD students as it is for DNP or MSN students. Only consider online PhD programs in nursing that are accredited by the ACEN, the CCNE or a regional accrediting agency. Another factor to consider is in-person experience. With your MSN, you may be able to meet all of the clinical requirements of a PhD. However, you still have to develop and practice the skills needed for research and education careers. If you're feeling confused about which path to take, check out our nursing resources page for articles, FAQs, and videos to help you make important decisions about your nursing education and career.
At most programs, you have to complete between two and six practicum placements as part of your doctoral nursing curriculum. These placements involve conducting on-site research, teaching undergraduate nursing courses or a combination of the two. You may also shadow healthcare policy specialists.
Earning a doctoral nursing degree may help you qualify for advanced leadership positions, clinical roles and research jobs. If you're ready to earn a DNP, you can use the information on this page to find out how to earn this degree and what it may do for your career. You may be able to enroll in a doctoral nursing program with a bachelor's degree in nursing or a master's degree in nursing. Use our online doctorate in nursing program listings to contact schools that interest you.
There are generally two types of online nursing doctoral programs, the Doctorate of Philosophy (PhD) and the Doctorate of Nursing Practice (DNP). The PhD in Nursing degree is primarily for those of you who want to focus on research in a clinical, academic, or scientific environment. The DNP degree has a clinical focus, and is set to become the entry level degree for Nurse Practitioners beginning in 2015.
We have compiled a listing of the nursing schools with online DNP programs and online PhD nursing programs, as many working nurses prefer to use distance learning as a means to expand their education while maintaining a stable work schedule. If you want to learn more about how you can get your doctorate degree in nursing online, contact the schools you see below to request program details.
Why Should I Pursue an Online Doctoral Degree in Nursing?
Pursuing a doctoral degree is a long-term commitment that involves theoretical and clinical coursework, research and statistics, and the development of your writing and analytical skills. Most nursing students who enter a doctoral program have a clear sense of direction for their careers. If you have a passion for nursing in general and a specific interest in a clinical or professional issue, earning your PhD can help you improve and contribute to the fields of nursing and healthcare in meaningful ways.
Whether you plan to earn your DNP and work as a Nurse Practitioner or if you plan to teach with your PhD in nursing, you can expect to increase your salary, expand your scope of practice, and serve as a nurse leader in many capacities. You will also be qualified to teach nursing, and can help to alleviate the significant nursing faculty shortage that is currently affecting our profession.
The intrinsic and extrinsic rewards of earning your Doctorate in Nursing are widespread, and the impact you can make upon healthcare is significant. Take some time to review programs that interest you and reach out to the schools you want to learn more about.
Tips For Online Nursing Doctoral Programs
Technology has improved over the last few decades and distance learning has also evolved, especially within the field of nursing. Faster internet connections and inexpensive video-conferencing options are replacing the need for lengthy commuting, which gives you more time for actual learning. Classroom diversity can also be enhanced with virtual campuses because students may come from different geographic regions. Gaining a global perspective can help to shed light on the many dimensions of health and illness both in your community and across the world, thereby increasing diversity and cultural competence in your nursing practice.
You may also choose pursue a doctoral degree that draws from other fields such as anthropology, psychology, or sociology. You may take elective courses and work in another field as you develop and test new interventions for nursing practice, blending scholarship from different disciplines to improve both the scope and quality of nursing care. Online coursework, in particular, can be tailored to include a variety of disciplines and studies that serve to enhance the global application of nursing interventions and research.
If you have a background or interest in another field, this can be valuable as you continue your nursing studies. For example, with an information technology background, you may find ways to improve electronic charting and other nursing technologies. If you have an interest in criminology, you may pursue forensic nursing research, and if you have experience in international communities, you may use your post-graduate nursing education to improve healthcare delivery globally.
Before you enter a doctoral program, it's a good idea to keep your eyes open for opportunities to get to know potential mentors. The best mentors will have similar clinical interests or research priorities and will want to help you develop professionally. Developing a relationship with a potential mentor can be the first step to success in online learning.
There are no limits when it comes to nurses carving out new niches through doctoral degree programs. Start exploring your options for online doctoral programs today.