RN to BSN Programs – The Bridge to Better RN Practice
If you want to know more about how a bachelor's degree can expand your role as a nurse, what a typical RN to BSN curriculum entails, and what you need when you prepare to apply, our registered nurse on staff has written about these topics below. To learn more about specific RN-BSN bridge programs, contact the schools you are interested in below, or use the quick search box to find more programs that meet your preferences.
As always, if you have additional questions or feedback for us, please let us know by emailing at info@bestnursingdegree.com.
Featured Schools
sponsored content
Why Should I Get my Bachelor's Degree in Nursing?
When you work as a Registered Nurse, you represent the largest segment of frontline healthcare providers in our nation. You have many responsibilities as an RN that affect the day to day functioning of the healthcare facility you work in. You are tasked with direct patient care, legal documentation, resource management and delegation of duties. The quality of your work is directly tied to your patients' health, as well as to the health of your facility, the profession of nursing as a whole, and the larger systems of healthcare in our nation.
By choosing a career as a Registered Nurse, you have already proven that you are dedicated to improving health. By choosing to expand your education, you can demonstrate your dedication to improving not just individual health, but the overall healthcare system itself.
Earning your bachelor's degree in nursing is one of the most effective ways to improve the quality of care in the U.S. Studies have demonstrated that facilities staffed with a majority of Baccalaureate prepared nurses consistently demonstrate lower mortality rates, enjoy higher patient satisfaction scores, and achieve better outcomes of care.
To learn more about your options for attaining your BSN, click on the schools featured below to request program materials. You can submit requests to as many schools as you like, and we encourage you to ask for as much information as you need to make a well informed decision. An educated nurse is a powerful player in the healthcare system, and we are here to help you achieve your educational goals.
Advancing Your Education May Advance Your Practice
According to the Institute of Medicine (IOM) and the Committee on the Quality of Health Care in America (CQHCA), there is a great deal of work to be done on the road to improving the quality of healthcare in our nation. According to their landmark report "Crossing the Quality Chasm: A New Health System for the 21st Century" there are three key recommendations for improvement.
Recommendation 1: All healthcare organizations, professional groups, and private and public purchasers should adopt as their explicit purpose to continually reduce the burden of illness, injury and disability, and to improve the health and function of the people of the United States.
One of the most effective ways for the nursing profession to follow this recommendation is by promoting the standardization of high levels of education for RNs. There have been decades long discussions regarding the educational level of entry into the nursing profession, and while the issue is yet to be resolved, there are clear indicators that the Bachelor of Science in Nursing degree is favored by many organizations, institutions and employers.
Evidence based practice is a powerful buzzword in nursing, and applies not only to the care we provide patients, but to the standards we hold our profession to as well. If the evidence demonstrates that our patients are safer, our care more effective, and our outcomes more beneficial when we are educated at the Baccalaureate level, we should base our practice upon that solid foundation.
If you are concerned about how you can expand your education, while best maintaining your current work and home schedule, an RN to BSN bridge program can help you achieve your educational goals without placing undue pressure upon your pre-exisiting responsibilities.
Most of these programs are designed with working RNs in mind. Many programs allow for part time or full time options, and often offer classes just one day per week, or in the evenings. The online options for RN to BSN have also expanded in recent years, with many schools providing programs that allow you to complete your Bachelor's studies from home.
Additionally, even Associate degree programs are looking for ways to provide nursing graduates with a seamless way to continue on to get a Bachelor's in Nursing. From dual admission nursing programs to shared nursing faculty between schools, earning your BSN as an RN is getting easier.
For more information, contact the schools featured on our listings, requesting the information you need to move forward with your nursing education.
RN to BSN Bridge Curriculum
As you look into your options for RN to BSN bridge programs, you will want to make sure that you are aware of admissions requirements, the application process, and requirements for completion. Most programs will require proof of a valid, unrestricted RN license, proof of immunizations and health assessment, transcripts from your RN completion program, along with personal, professional and/or academic references.
A Bachelor's nursing program will include the broad general education requirements that you may not have been required to take when you first became a Registered Nurse. Some programs may dictate that general education courses such as Speech, English/Literature, and Philosophy be taken prior to upper level Nursing courses, while others may incorporate these courses across the program.
Most of the Nursing specific courses you will take in an RN-BSN program are focused on expanding your current skill set and knowledge base, in order to enhance the nursing care you provide. There is also a component of what you will learn that is intended to develop leadership skills, improve your managerial abilities, and incorporate high level conceptual knowledge into your practice.
Typical nursing courses in an RN to BSN program may include:
Nurse Leadership in the 21st Century
Advanced Nursing Theory
Translating Nursing Research into Evidence Based Practice
Community Health Assessment
Population Based Nursing
Global Health Perspectives
Nursing: Lifespan Development
Nursing Capstone
Most Bachelor's of Science in Nursing bridge programs require approximately 30-40 credit hours of Nursing coursework, along with 30-50 credits of general education requirements. Some of these credit hours will transfer from your RN program, but it is important to speak with an advisor to learn which of your previous courses can be applied to your BSN.
There will also be a clinical component to your RN to BSN bridge program, which will likely be focused on nursing within community settings. Clinical settings may include public health agencies, elementary and secondary schools, homeless shelters, free clinics, outreach agencies, and mental health facilities. When you became an RN, your clinicals were geared toward learning basic nursing skills and techniques. BSN level clinicals are geared toward learning how to practice in varied settings, under variable conditions, and with a wide patient demographic.
Career Options for Baccalaureate Prepared Nurses
In addition to enhancing the quality of care you can provide, obtaining your Bachelor's Degree can open up new doors to employment and career advancement as well. Though specific differences in salary between Diploma, Associate's and Bachelor's prepared nurses are not tracked through the Bureau of Labor Statistics, many sources have reported higher salaries for those nurses who hold a BSN.
If you plan to stay in your current position after earning your BSN, you may find that the self-satisfaction and level of respect from peers, along with an enhanced understanding healthcare systems and nursing that can result, far outweigh any change in compensation.
To explore your options for earning your Baccalaureate Degree in Nursing, peruse the schools on our site, contacting those that offer the program you are interested in. At BestNursingDegree.com, we are committed to transforming the future of nursing, one educated nurse at a time- that's why we want to help you find the nursing education that is best for you!
Expert Advice: Why Should I Get My BSN?
Chris O'Brien received her BSN from Auburn University and her Master's in Public Health degree from Emory University. With a background in cardiac care, home health, nursing research & education, and medical writing, she now enjoys the dual paths of being a freelance medical writer and yoga teacher in Decatur, GA.
Why should I get my BSN as opposed to other nursing degrees?
If you've been working as an RN for a while then you may have discovered that nurses with a bachelor's degree (BSN) have some advantages over those who don't have a BSN. There is a general trend toward requiring more education for entry level positions in all fields, and you definitely don't want to get stuck in a situation where your options are limited if you can help it, so it's good that you're reading this article.
Limited Nursing Job Prospects without a BSN
In some cases you may be limited in terms of the types of jobs you can get as a registered nurse without a BSN. Management positions in particular may require a BSN. This is partly because non-BSN programs do not cover leadership/management material in any depth.
Some employers may even pay more starting out if you have a BSN. Others pay the same for all staff nurses working in the same type of position. Still others only hire nurses with BSN degrees or those who are actively pursuing a BSN.
Once an RN, the Hardest Part of Earning Your BSN is Done
Getting a BSN once you're an RN doesn't take quite as long as it would if you started without your RN, and you will definitely have an advantage in your clinical courses if you have experience. This will allow you to relax somewhat and hopefully learn more than those who are brand new to a clinical setting and taking things in for the first time.
As in most professions, the further you advance your education, the greater earning power you have and starting with a BSN will allow you to move on to a master's or doctoral degree, which you can't do otherwise.
Earning a BSN Gives You a Sense of Accomplishment
Challenging yourself to improve helps to provide a sense of accomplishment in life, which keeps you from getting stuck in a rut. We all know people who seem stuck, and we're all prone to get stuck at one point or another. If you enjoy being a nurse, then going back to school can open your eyes and help you see things differently. Expanding your horizons can get to be a way of life, and starting a BSN program can be the very seed that helps you cultivate the habit of lifelong learning. Go for it!
Expert Advice: Should I do an RN-to-BSN or an RN-to-MSN program?
Jennifer L.W. Fink, RN, BSN is a professional freelance writer with almost a decade of experience as a Registered Nurse. She's worked in both hospitals and nursing homes as a med-surg, geriatric and transplant nurse. Her national publication credits include Parents, RN, Ladies' Home Journal, Nursing Spectrum, Pregnancy and Journal of Christian Nursing.
Whether you should do an RN-to-BSN or an RN-to-MSN depends. What are your short- and long-term professional goals?
A BSN prepares you to take on additional responsibility and enhances your clinical and theoretical knowledge. Often, a nurse will pursue a BSN because she's interested in a career as a nurse manager. Other times, it's a purely financial decision: Some healthcare facilities pay more for a BSN. And sometimes, it's a matter of personal interest. After working for a number of years, some nurses want to expand their professional knowledge and desire the recognition conferred by a BSN.
With a BSN, you'll be eligible to work in almost any clinical setting. You won't, however, be able to work as an advanced practice nurse – as a nurse practitioner (NP), nurse midwife (CNM) or clinical educator. If you ultimately hope to become an NP, CNM, clinical nurse specialist (CNS), certified registered nurse anesthetist (CRNA), nurse executive, clinical educator or health policy consultant, an RN-to-MSN program is your best bet. While these programs appear to bypass the BSN degree, in actuality, BSN content is included at the beginning of the program. Some programs even confer both BSN and MSN degrees at graduation.
Of course, there are other factors to consider as well? Will you be working while you attend college? What are your other life responsibilities? How much time can you devote to school? Most RN-to-BSN programs can be completed in less than two years; most RN-to-MSN programs take three years. If you can devote three straight years to education, a RN-to-MSN program may indeed save you time and money in the long run. But if you have extensive family responsibilities and want to put your new degree to work ASAP, a RN-to-BSN program might be a better choice.
Before selecting a program, do your homework. There are over 150 RN-to-MSN programs nationwide, and over 600 RN-to-BSN programs. Many allow you to complete at least a portion of the program online. Be sure to ask about prerequisites, areas of emphasis and expected length of study. Ask to speak to previous students. Then, select the program that best meets your needs.
Expert Advice: How Should I Select an RN to BSN Program?
Lorry Schoenly, PhD, RN is a nurse writer and educator with over 25 years of experience. She has been certified in five different clinical specialties including critical care and emergency nursing. Starting as an associate degree registered nurse, she continued her schooling in traditional and distance-learning settings to obtain a BSN, MSN, and PhD in nursing while working full-time and raising a family. Lorry teaches nursing in a variety of settings including webinars and online nursing courses.
What should I look for in an RN to BSN program (how should I pick one)?
You have many options for RN to BSN programs today! Although that means you will find something that meets your needs, it also means there are many choices to evaluate. My original entry into practice was through an associate's degree. There were not many flexible programs for RN to BSN education at that time. With so many options before you, each program should be investigated and evaluated against your criteria.
All accredited RN to BSN programs bridge your current nursing education and experience with professional nursing concepts such as theory, research and leadership principles. Be sure the program you select is accredited by a higher education body and by a nursing education association such as AACN (American Association of Colleges of Nursing). Review the list of required courses and the elective courses available to you.
When counseling nurses about obtaining a BSN, I ask that they consider three main components: Learning style, Life situation, Career goals. Let's look at each one of these individually to help focus your search.
Learning Style:
Consider how you learn best. If you gain greater benefit from listening to an instructor rather than reading an assigned text, you may have a better experience in a classroom-based RN to BSN program. If you enjoy learning from reading and also are computer-savvy, an online RN to BSN program might be your best match. Also, consider what motivates you to complete assignments. Self-directed, organized nurses do well in online programs where they must meet deadlines independent of instructor contact. If facing your instructor and peers in a classroom setting is motivating for completing assignments, you will want a classroom program. If you are returning to school after many years away, or if you were never a particularly good student in the past, research the available school options for a program with support services for challenged and returning students.
Life Situation:
Select an RN to BSN program that meets your current life situation. Consider your work commitments, family needs and other life components when selecting a program. First determine all your options within driving distance of your home and work. How quickly you can get to class related to your work shifts or school-age child obligations is a huge consideration. Next, check into the level of financial commitment you can make to your education at this time. Look into tuition reimbursement from your employer and any grants that might be available. Consider how flexible your work schedule would be for taking classes. It may be a good idea to discuss your plans with your manager.
Career Goals:
The goal you have for obtaining a BSN is also important in your school selection. Be sure to have a specific goal in mind. It will keep you motivated when the going gets tough. If you are considering RN to BSN as a first step toward an advanced degree, you may wish to consider any available RN to MSN programs. There are now programs that combine the BSN and MSN degree requirements for RNs and shorten the time to completion.
Some find it helpful to create a comparison chart of all options during the search process. This chart can be used to evaluate and discuss your choices with trusted advisors. Once you have a clear picture of all your RN to BSN options, compare them against your learning style, life situation and career goals to make the best selection.
Expert Advice: Can I work full time as an RN while I go back to school for my BSN?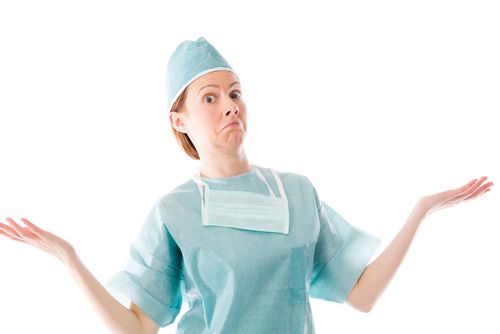 Yes! Many nurses work full time while attending school. I did that myself many years ago. However, that being said, you need to carefully evaluate your situation and plan accordingly. Here are some tips from my experience going to school while working full-time.
It may be a good idea to discuss your decision with your employer. Many have some tuition reimbursement. I would not have been able to complete my schooling without the generous tuition reimbursement program at my hospital. Also, see if there are any work schedule issues that need to be considered in your selection process. For example, if you work evening shift and the school classes are in the evening, that is not going to be a good match for you unless you are able to switch to a different shift or can be scheduled off for class evenings during the semester.
Look for a program that will meet your other scheduling needs. Chances are you have life and family responsibilities to consider. For example, many online programs have a regular Sunday midnight due date for projects. If you have family commitments on Sundays you may need to determine if you will be able to complete your schoolwork on a weekday and Saturday timeframe.
In considering going back to school while working full-time you may need to determine what extra activities you will need to forgo to accomplish the goal. While I was in school and working full-time, I needed to back away from several volunteer positions that were enjoyable for me. I knew I would not be able to complete homework and attend classes while still participating in community service organizations. However, once graduated, I was able to return to my hobbies and interests with vigor. There is always personal sacrifice involved in meeting important goals. However, that sacrifice most often also leads to great fulfillment and the joy of accomplishment.
For more information on nursing education and careers, be sure to check out our nurse resources hub!