Five Tips for Applying to an RN to BSN Program
By Shanna Shafer RN, BSN
Shanna Shafer RN, BSN is driven by the impact nursing, and nursing education, can have on the health of our patients, families, communities, and nation. She has almost ten years of nursing experience in a variety of settings, and currently serves as the Managing Editor at BestNursingDegree.com
Choosing to apply to a nursing program, whether it is your first entrance into the world of nursing education or an effort to advance your practice, can be quite an endeavor. When I chose to return to school to earn my Bachelor's Degree in Nursing I was happy to find a program that met my needs and offered the flexibility I desired and was anxious to apply right away.
That said, when I checked out the application requirements, I immediately thought back to when I originally applied to nursing school and uttered a long sigh…
Applying to a nursing program is a little different than applying to most college or university level programs, and it involves some tasks that can seem overwhelming at first. It is possible to complete the application process without undue burden, especially if you are well informed and adequately organized from the start.
Tip #1 Start the Process Early
The first step in applying to any nursing program is to determine what the requirements are and when application materials are due. If you find you that the deadline to apply for spring enrollment is only a week away, you may want to re-consider and apply for a later enrollment term. Trying to rush around and get things together in short notice is almost always a recipe for frustration.
Once you are aware of the application timeline, you will want ensure that you meet the admissions requirements before going any further. It is important to check into these requirements before you begin the application process to make sure you meet criteria for admission. There may be certain academic prerequisites such as Microbiology, Chemistry, English, Statistics and Social Sciences courses that must be taken before you are a candidate for admission.
If you find that you are missing any of the required coursework, you will need to begin by enrolling in those course you are missing. Some RN to BSN programs allow you to complete prerequisites alongside your Baccalaureate nursing courses, so speaking with an admissions representative from the nursing department can be worthwhile, and may eventually speed your program completion time.
Many programs also require a certain grade point average (GPA) for coursework already completed. If your cumulative GPA is lower than the requirement or if you have grades for individual courses that are not within guidelines, you may need to re-take these classes in order to qualify for admission.
Tip #2 Keep a Copy of Everything for Your Own Records
You will need to obtain transcripts from the institutions where you completed your previous nursing coursework in order to determine the above information. In order to do this, you will need to contact the Registrar's Office at your previous schools. I found it efficient to request both a personal copy of my transcripts and an official copy of my transcripts. This way, I had the information about previous coursework, and was able to determine exactly which courses I would need to take to meet admissions criteria.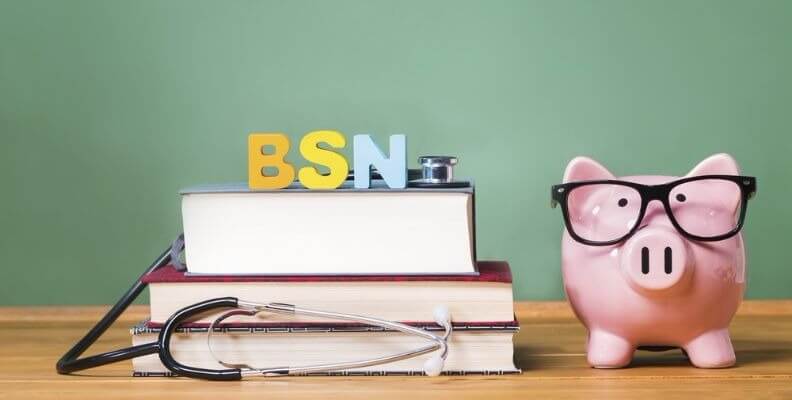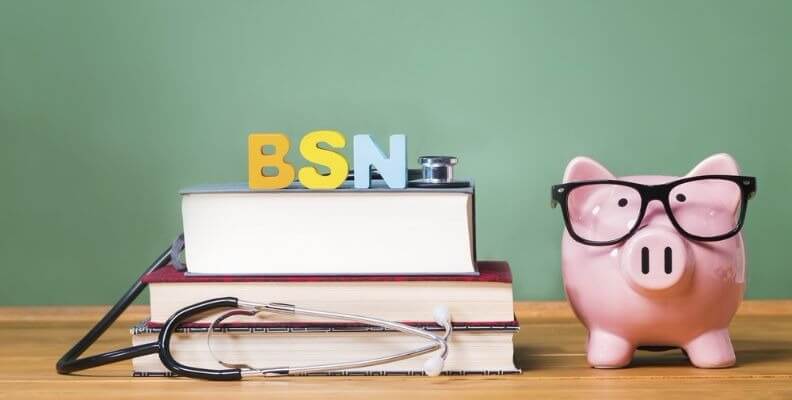 Once you have your transcripts you should also be able to identify how much of your previous nursing and general education coursework credits may transfer to your next nursing program. Keep in mind that transcripts can cost anywhere from $5 to $20 to be released, may take a few weeks to obtain, and can be unofficial or official. The nursing school you are applying to will likely require official transcripts, which means they must arrive at the college or university unopened and with the sending institution's official letterhead or seal.
Most nursing schools require similar application materials that typically include the following items you can prepare and/or obtain on your own:
A copy of your unencumbered Registered Nursing License
Official transcripts from previous programs
Copy of current, up to date immunization record or verification of titer & antibody testing
Documentation of recent physical, or demonstration of physical ability to perform basic tasks
Letters of Reference, both personal and professional, usually 2-3
Personal Statement or Application Essay
Taking the time to carefully assemble and obtain the above items can save you a great deal of time and energy down the road, especially if you plan to apply to more than one program. I also advise keeping copies of all of these materials in your own personal records as they can come in handy for any nursing education you may want to pursue in the future as well.
Commonly required application materials provided to the school include:
Nursing Program Application
A Completed Background Check
Technical Standards Form
Authorization or Release of Child and Dependent Abuse Information Forms
Release of Information Form
It goes without saying that all forms, references, and application materials should be free from typos and errors, should be complete and thorough, and should use appropriate language. Your application packet is the representation of you! So, you will want it to be as neat, concise and professional as possible.
Tip #3 Use the Best of What is Available to You
Take the time to assemble personal and professional references that will speak well of you and do not be afraid to ask more than the recommended number of references to speak for you. In my own experiences, I have found that it is a good idea to ask those who are acting as references to write their letter of recommendation well in advance. There have been multiple occasions in which I have found typos and grammatical errors in the letters themselves, requiring revision. In this case, you can ask the referrer to make the corrections. Or, if you have more letters of reference than required, you can select the best ones to submit with your application.
Tip #4 Use an Outside Set of Eyes
Once you have assembled all of the required materials for application, use a family member, friend or co-worker as a resource to look everything over. You will likely have looked at them until you've gone cross-eyed; so, allowing someone to take a 'fresh look' at everything can be especially helpful in preventing small mistakes, typos or incomplete items from passing by under your own radar.
Before you submit your completed application materials, be sure to double check the admissions and application checklist provided by the school. Read all of the instructions and requirements again to ensure you have thoroughly met all expectations.
Tip #5 Trust in the Process
Whether you are applying to nursing school for the first time or looking to further your practice like I did by expanding my education, try not to stress about it. There are hundreds of nursing programs all across the country including those that have fewer seats than applicants. Don't get discouraged if you don't hear back right away, or if you are not immediately accepted into your program.
There are alternative options including online nursing programs that may be even more apt to meet your needs in the long run. Take the process in stride, celebrate your accomplishments, and remember you are on a journey, not running a race. It takes time and dedication to become a great nurse. Every decision you make while working can directly impact the well-being of another human. Make sure you commit to finding the right path for you to follow in the world of nursing.
And, finally, if you find yourself feeling lost along the way, don't worry. We're here for you!