The Baby Boomer Effect and Nurses
By C.A. Newberry
"The nursing profession could see increased shortages over the coming years."
This is a phrase we are becoming accustomed to hearing. The question is, why?
A portion of the answer can be attributed to the Baby Boomer generation, as they have created an interesting dynamic, not only for nursing, but for healthcare in general.
Who Are The Baby Boomers and How Do They Affect Nursing?
Baby Boomers are the largest generation. Born between the years of 1946 and 1964 they account for almost one-third of the U.S. population. And while we may feel that this snuck up on us, this generation first started reaching retirement age in 2006. If you have been through nursing school within the last decade, you may well have been made aware of the impact that this generation is anticipated to have on healthcare.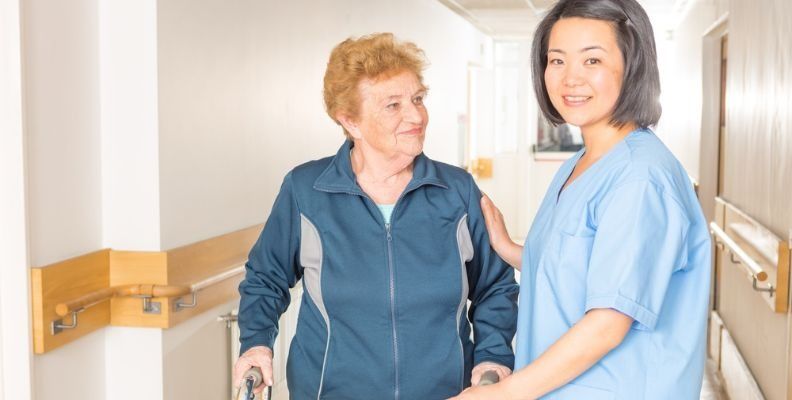 By the time the year 2029 rolls around and that last trickle of baby boomers reaches retirement age, more than 71 million Americans will be 65 or older. Overall, the number of baby boomers in the United States is expected to more than double from 2010 to 2030 (Haber, 2010) representing a significant segment of those seeking healthcare, and more specifically, nursing care.
The Consequences of Living Longer
The Baby Boomers themselves are expected to not only come of an age en masse, they are also expected to live longer than their generational predecessors. While longer, healthier lives are a primary public health nursing goal, this also creates a greater need for healthcare services. For instance, there is a significant portion of the retirement aged population that is obese, which in turn, can create a rise in chronic illness.
Diseases such as diabetes, cancer and cardiovascular disease are seeing an increase in numbers, and those affected may require high quality nursing care as a result. As the Boomers are living with and managing these diseases we can expect to see an expanding need for nurses to provide patient care in a variety of facilities including nursing homes, hospitals, home health services and doctor's offices.
Baby Boomers and The Nursing Workforce
While we have been bracing for a shortage of nurses for quite some time, we can likely expect that many healthcare organizations may be caught off guard when 2030 rolls around. With staffing and budget cuts being felt, there may still be a lack of qualified nurses to care for the influx of patients, despite our best efforts to build up our workforce.
Another aspect of this generation that is relevant to nursing is the number of nurses themselves, who will be reaching retirement age within the next fifteen years. The number of experienced nurses planning for retirement could have a significant impact on the profession, despite some baby boomer nurses who report staying in their positions longer than anticipated due to healthcare facilities that are already short staffed.
The fact remains that the projected need for nurses and replacements for retirees could increase to 1.05 million by the year 2022. Furthermore, we are currently seeing hospitals experiencing a shortage with nursing positions unfilled, as well as long-term care facilities lacking enough nurses to provide the high quality care that residents require.
So what can we, as nurses, nursing students, and nursing educators, actually do to prepare and combat any negative public health consequences related to the Baby Boomer generation?
Recruiting More Nurses
One might consider the answer is simply to recruit more nurses, however the problem isn't disinterested nursing candidates. The problem appears to be extending from a lack of funding and educational resources to accommodate all qualified nursing applicants. There are simply not enough nursing instructors to accommodate all of the applicants to nursing programs.
As we move forward and try to combat this problem, it will require a strong and combined effort. The education system will need to keep up in providing opportunities and fulfilling the educational needs of prospective nursing students. The development of strategic partnerships between nursing schools and healthcare employers can help provide more clinical sites for students. The continued attention to educational funding including loans, scholarships and grants is essential.
Finally, there is one thing that we as nurses can do that can have a significant impact. We can expand our own education, becoming Master's and Doctorate prepared nurses, allowing us to serve as educators to the next generation of nurses. By expanding your education, you are not only enhancing and improving your practice, but you can also become qualified for faculty positions within nursing education.
Whether you are willing to serve as a clinical instructor, teach Certified Nursing Assistant (CNA) courses in your area, become certified in Gerontological nursing, or take on faculty positions within University systems-expanding your own nursing education prepares you to educate others. This is, perhaps, the single most important thing we as nurses can do to alleviate the anticipated nursing shortage of the future.
Take some time to think about the impact you can make by going back to nursing school, and then contact those schools that offer continuing education in the form of graduate and doctoral nursing programs. As we take steps to prepare for the ballooning of the elderly population in our healthcare system, your education is the key. An educated nurse is a powerful thing, and may hold the key to a solid, secure nursing workforce, which can ultimately lead to improved health and wellness across the nation.
C.A. Newberry is recently retired and has a passion for continued learning and sharing life experiences. You can connect with her on Twitter.