10 Questions with Amy Knowles, Assistant Dean, NYU College of Nursing
BestNursingDegree.com speaks with Amy Knowles, M.S.Ed., Assistant Dean for Student Affairs and Admissions at the New York University College of Nursing. Below, she shares her thoughts on both nursing in general and the specific opportunities available at the NYU College of Nursing.
Nursing Opportunities at NYU
NYU College of Nursing offers Baccalaureate, Master's, Doctor of Nursing Practice (D.N.P.) and Doctor of Philosophy in Nursing (Ph.D.) degrees, as well as advanced certificates in nursing.
Question: How should someone begin his or her search for a nursing school?
Answer: First, it's important for someone to confirm that he or she wants to become a nurse. Validate that you want to pursue the profession, perhaps by doing some volunteer work at a hospital, speaking with nurse recruiters at various hospitals, or speaking with nurses that you know to really get a feel for the job.
Once you know you want to be a nurse, you really need to be practical. Certainly, seek out a school with an excellent reputation, a school that is generating knowledge. Focus on what the faculty is doing. Health care changes daily, so your nursing faculty needs to be at the forefront of that.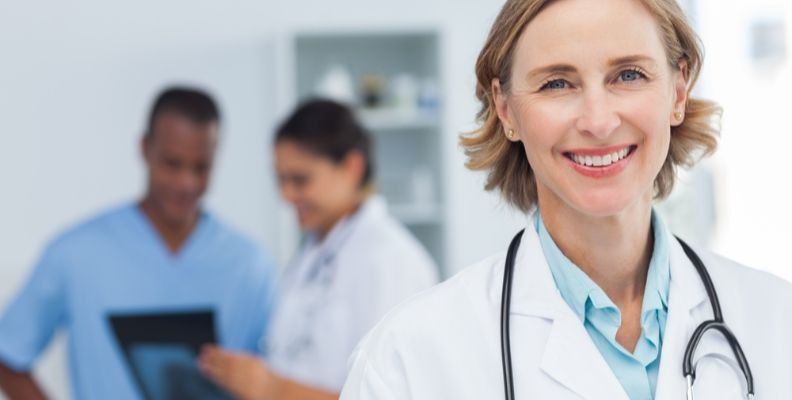 But, students also need to look at geographical location and where they might want to settle some day. If a student is experiencing clinicals in the city of New York, then that student may hope to work some day in New York.And students need to look at finances. There are great nursing schools at various prices.
Question: What in general makes for a successful nursing student?
Answer: [It would be] someone who is incredibly intuitive and a solid learner. It's not only intelligence that is needed, but a determined attitude and perseverance; someone who is not going to give up; someone who has stamina. That's what you need in a nurse. What are we looking for? A caring nature. An ethical person. A great problem-solver.
Question: Why should someone pursue a nursing degree now?
Answer: There's never not a good time for nursing. We always need nurses. The reality is that it's a fabulous career with so many opportunities. People aren't practicing nursing just in traditional hospital settings; they're in nursing homes and in business. They're leading private agencies. They are primary care givers. More and more men are coming into nursing and there are more and more "second-career choosers." It doesn't take a bad economy to come to nursing. At NYU we're so proud of who our students are, there's never a bad time to go into nursing.
For individuals who are having a hard time finding a program-keep looking. Schools are still enrolling and more schools are opening.
Question: What are the challenges a potential nursing student should be aware of?
Answer: I think people need to be made aware that they are getting into a rigorous profession. Be really convinced that you are ready for a career with grave responsibility – people's lives are in your hands. It's not just a paycheck. Know that there are life-and-death decisions involved-are you really cut out for the practical reality of illness and family sorrow?
Question: How can someone make his or her application stand out?
Answer: I would say to someone – when applying, make sure you really put your best foot forward. Get the best recommendations. Make sure your personal statement reflects who you are. Make sure your application is grammatically correct. Make sure it is something you can be proud of. Know that you are in competition with individuals who have put in the time and effort and have done well in school.
We're certainly looking at grades; we're looking at recommendations; and we're looking at experiences-the whole picture.
Question: Any thoughts on the future of nursing?
Answer: The future is wide open. Those of us in healthcare are waiting and watching [with the health care changes]. If there is a workforce needed, nurses are going to step up. We have a new Doctor of Nursing Practice (DNP) program that started in January 2010, and are ready to take on the challenges of primary care providing.
Question: Do you see a growing need for any particular specialties?
Answer: One of our programs that is flourishing is holistic nursing, and of course, logically speaking, geriatrics-the population is getting older. We are poised to make sure that our students are ready to work with the aging population in the U.S. The need for all specialties of nurse practitioners is increasing as well.
Question: What kind of preparation in particular is required for the NYU College of Nursing?
Answer: Bottom line-excellent educational background in the sciences and solid grades. I also want to see a mature individual, a thinker, someone who gives back to his or her community, someone who is actively involved, someone who is going to be a leader.
With master's degree students, I'm looking for a level of excellence in their baccalaureate programs. You need to show us that you can thrive in a dynamic academic atmosphere. NYU is incredibly challenging. We want to put nurses into the health care system who are capable. We mandate excellence of our faculty; we mandate excellence of our students.
Question: How is NYU College of Nursing keeping up with the changing pace of health care?
Answer: Simulation! Students are getting simulation experience before they get out to the clinical experience. We have incredible, state-of-the-art equipment and beautiful simulation classrooms. In the simulation lab we have iStan-iStan can cry, he can sneeze and he can go into cardiac arrest. He can simulate ethical dilemmas, which is so crucial. Also, we have all these specialties within the college itself. We have the Center for Drug Use and HIV Research, which is a part of our college. We're doing research in diabetes and breast cancer. There are a lot of opportunities for students to team with faculty on these research projects.
Question: Why should someone choose the NYU College of Nursing?
Answer: If I had to use one word, it would be "excellence." We strive for it. We take pride in what we do, and we are incredibly student-focused. Students come first.