RN vs. NP Programs and Practice
Or…What Do All These Nursing Abbreviations Mean?!
An RN is a Registered Nurse who completed their basic nursing education and earned a nursing license by passing the National Commission for Licensure exam for registered nurses (NCLEX-RN) . RNs can receive training in one of three ways: a hospital based program which issues a diploma, an Associate degree (ADN) program at a community college, or a Bachelor's degree (BSN) program from a college or university.
A nurse practitioner (NP) is an Advance Practice Registered Nurse (APRN) who undertook extended study to complete a Master's degree or Doctorate, specializing in and receiving certification to provide primary care to one of the following six population groups:
1. Family Nurse Practitioner (FNP) – individuals of all ages and families
2. Adult-Gerontology Nurse Practitioner (A-GNP) – adolescents through old age
3. Neonatal Nurse Practitioner (NNP) – infants and children up to age two
4. Pediatric Nurse Practitioner (PNP) – infants through young adults
5. Psychiatric Mental Health Nurse Practitioner (PMHNP) – individuals and families with mental health diagnoses
6. Women's Health/Gender Nurse Practitioner (WHNP) – women of all ages with focus on women's health issues
NPs as Primary Care Nurse Practitioners
As a primary care provider, nurse practitioners diagnose illnesses, conduct exams, prescribe medication and treatment, and provide referrals. They educate and counsel their patients on healthy practices and lifestyles and on disease prevention.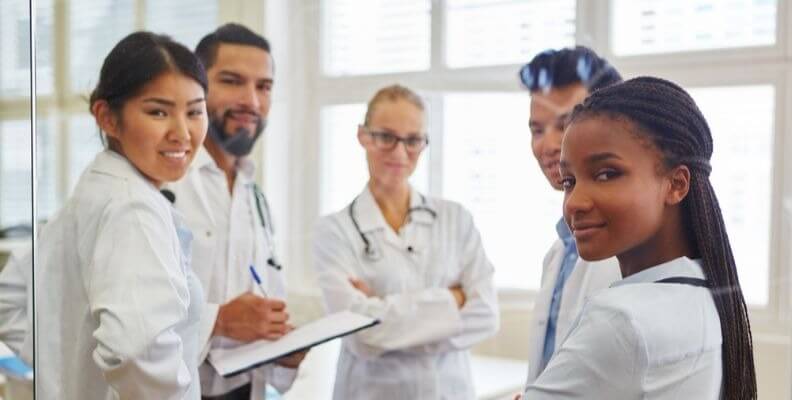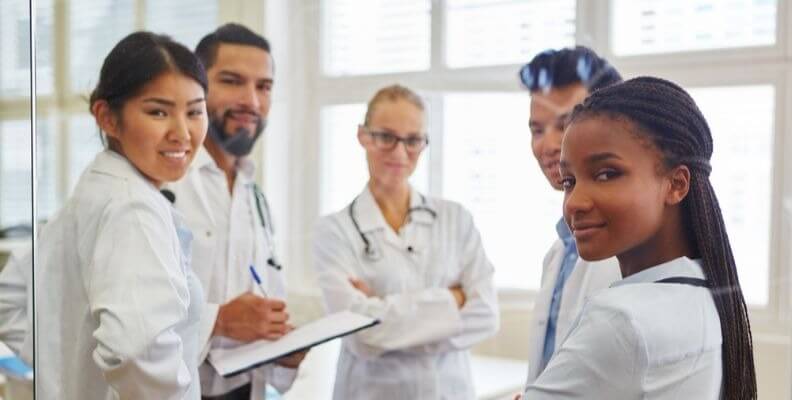 Apart from primary care, there are two specializations of Acute Care (AC) in the Neonatal and Pediatric categories. A Neonatal or Pediatric Acute Care NP provides specialized care for infants and children with acute, critical and/or complex chronic illnesses. They may work in neonatal or pediatric intensive care units or emergency departments in a hospital or other inpatient medical facility.
The healthcare industry is under stress today as it tries to deal with an increased demand for medical services from a growing old age population, a chronic illness epidemic and the tens of millions newly insured from the Affordable Care Act. The prevailing shortage of primary care physicians presents additional barriers to meeting this demand.
The nurse practitioner profession is seen as a step toward a solution to closing the ever growing provider gap.
NPs allow primary care to be extended in places, especially rural areas, where there is a shortage of physicians. The federal designation of Health Professional Shortage Areas (HPSA) can be used by states to access federal funds to meet the medical needs of residents in these areas, and many HPSAs are now served by NPs, with or without collaboration with a physician.
You can also tap into the HPSA funding when you go to nursing school, as there are grants and loan forgiveness programs that you may be able to take advantage of, if you commit to working in an area identified as experiencing a provider shortage.
There is ongoing debate among medical professionals and healthcare decision makers regarding whether nurse practitioners should be granted "full practice authority," meaning that the state would not require supervision by a physician. Presently, 20 states grant full practice authority. Nineteen states confer reduced practice authority–meaning some supervision, and the remaining states maintain restricted practice .
Studies have been conducted to determine how effective the NPs are in providing primary care. The findings show that NPs can manage 80 – 90 percent of care provided by the primary care physician, and that patient satisfaction is at an equal level between NPs and physicians .
So what is the difference between an NP and a primary care physician?
In the proliferation of debates, what emerges is that the largest difference is depth and length of training–eleven or more years for physicians as opposed to six to eight years for a Nurse Practitioner. Even this may change, though, as the Nurse Practitioner designation may soon require a Doctor or Nursing Practice (DNP) degree, evening out the educational gap.
The Strengths of the NP Complement Those of the Physician
The close relationship with patients and the comprehensive care that NPs are trained to provide are powerful additions to the team based primary care approach that is evolving in the nation today. Additionally, the nursing knowledge set offers a more patient focused approach to care, as opposed to the disease focused model that most physicians are taught.
Regardless of the scope of practice limitations that may exist, NPs remain an effective and efficient way to help broaden primary care services even as demand increases for providers. In states which provide full practice authority, however, NPs have engaged in private practice or have opened primary care clinics staffed by non-physician healthcare personnel.
There are multiple ways, therefore, that nurse practitioners can provide medical services that will ease the healthcare crunch being faced by the nation today. As an RN who wishes to expand your knowledge, skills and credentials for an expanded role in healthcare, consider the nurse practitioner route. You could step into this vital and challenging profession by expanding your nursing education, which will ultimately allow you to provide an essential service to the public and the nation.
Contact the nursing schools with APRN programs listed below to learn more about becoming a Nurse Practitioner.