Advancement Opportunities for Registered Nurses
What advancements opportunities exist for nurses? Simple answer: Nursing offers almost unlimited opportunities for learning and advancement.
This is due to a changing healthcare industry that is expanding because of an increased demand for medical services from all sectors, particularly from a growing retired population.
What Are The Opportunities For Advancement For A Registered Nurse?
RN advancement is not only available, it is highly encouraged.
The following routes are the most common ways to advance your nursing career: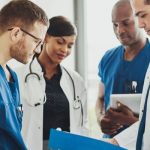 Obtain specialty certification in your clinical area, such as TNCC, CCRN or ABLS certification
Expand your education by earning your Bachelor's in Nursing, MSN or DNP degree
Develop your management experience by becoming a charge nurse or preceptor on your unit
Enroll in continuing education courses that expand your nursing skill set and knowledge
Earn your Post Graduate certificate in a supporting field such as Informatics or Education
Advances in medicine and medical services place a demand for highly educated nurses who are prepared to provide specialized nursing skills in different clinical and service areas. A shortage of primary care physicians also puts pressure on the nursing profession to fill the gap. For these two reasons alone, registered nurse advancement through higher education is not only obtainable, but it may be essential for the continued functioning of our healthcare system.
The cost of maintaining expensive hospital services has spurred efforts to reduce hospital stays, prevent frequent re-hospitalizations, and to shift many of the services to outpatient care settings. These include nurse-managed health centers, primary care clinics, urgent care centers, long term acute care centers, rehabilitation facilities and home healthcare services.
This expansion into a variety of community health services creates positions that open up opportunities for nurses in new specializations. The options for advancement in nursing are vast and range from patient care to management and education.
Are There Opportunities for Advancement in Nursing Management?
Some nurses are natural leaders and like to organize teams and work effectively with others to enhance efficiency and achieve successful outcomes. A staff nurse with experience and excellent performance who shows this leadership ability may be promoted to positions of shift supervisor or unit manager and eventually to a head nurse position.
Nurses with a BSN are more likely to be considered for management positions such as nurse supervisor or nurse administrator. A BSN registered nurse with two years of administrative experience and 30 hours of continuing education can qualify for a Nurse Executive certification with the American Nurses Credentialing Center (ANCC).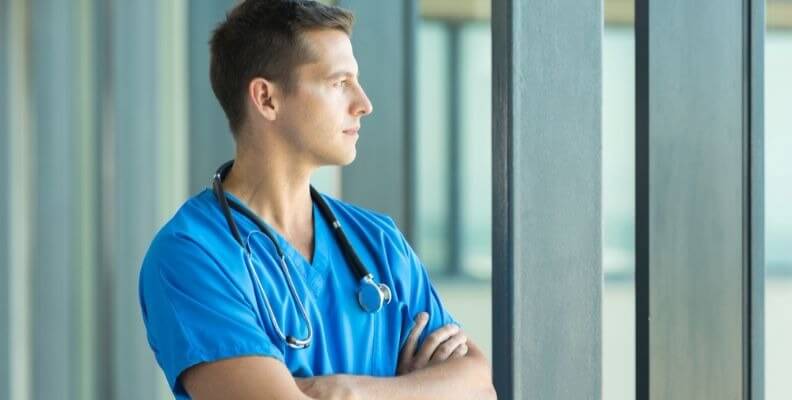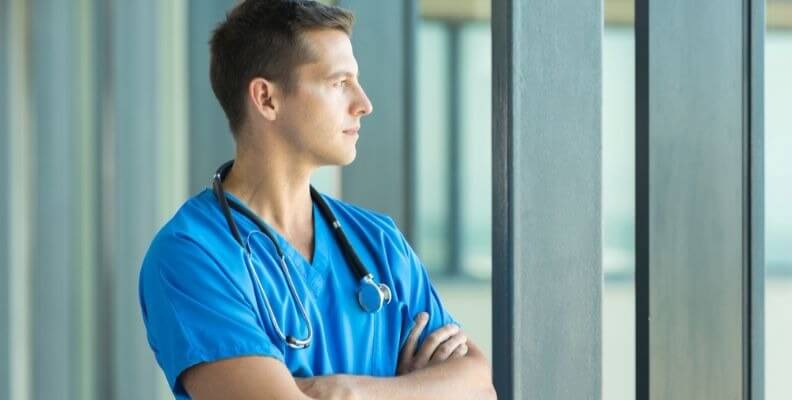 For nurses without a BSN, there are still options for advancement into management. RNs and LPNs with experience and ability can become directors of assisted living facilities and may excel as leaders in these settings.
RNs with advanced degrees experience greater freedom in the profession and may move more readily into management positions. As an example, the nurse practitioner (NP), with knowledge and training for a particular population of patients, manages patient care by coordinating and supervising nurses and other healthcare professionals in the comprehensive care of a patient. Many nurse-managed centers are directed by NPs.
A nurse aspiring to become a change agent in the healthcare system might pursue a master's degree in healthcare management and aim for executive positions in hospitals and other healthcare organizations. The two-year graduate program will arm the student with comprehensive knowledge of the healthcare system and the problem solving and managerial skills to make innovative changes for better efficiency and improved outcomes.
Are There Any Opportunities for Advancement in Nursing Clinical Practice?
The field of nursing includes multiple areas of specialization for the care of patients with different illnesses. The following are some of the specialty areas for which registered nurses with BSNs can apply for ANCC certification by meeting experience criteria and taking an examination.
An advanced degree is not needed, but the applicant must have worked two years full-time as a registered nurse, have a minimum of 2,000 hours of clinical practice in the specialty area, and have completed 30 hours of continuing education in the specialty area within the last three years prior to the examination.
Cardiac Rehabilitation Nursing
Cardiac-Vascular Nursing
Diabetes Management – Advanced
Genetics Nursing
Hemostasis Nursing
Medical-Surgical Nursing
Pain Management Nursing
Rheumatology Nursing
RNs who have completed graduate programs either at the master's degree or doctorate level qualify at the top of nursing clinical practice. These are the advanced practice registered nurses (APRNs).
There are four direct patient care roles that an APRN can assume, with a wide variety of specialties beyond that. They include:
Are There RN Advancement Opportunities Through Healthcare Specializations?
Nursing education and experience provide an excellent base for health-related specializations. The following nursing careers usually require specialized training or an advanced nursing degree, and represent just a few different RN advancement opportunities.
Informatics Nursing – manages and communicates data and information to nurses and other health professionals, patients and consumers; functions as liaison between the IT department and nursing; trains other nurses on new technology.
Legal Nurse Consultant— requires years of experience as a nurse and thorough knowledge of nursing standards and practices; provides medical counsel on legal matters.
Occupational Health Nurse – provides health and safety services in the workplace.
Nurse Researcher – works with medical research organizations to perform research that informs nursing.
Nurse Educator – needed at all levels of nurse education programs. Required are the RN license, experience and a graduate degree. Nurse educators with a doctorate will qualify for more prestigious positions and will earn higher salaries.
Does Registered Nurse Advancement Lead to Salary Increases for Nurses?
The demand for graduate level trained nurse specialists are driving up salaries. From sources reporting on current salary ranges, the following are the average annual salaries that can be expected for specific specializations.
• The highest salaries reported are consistently listed for the Advanced Practice Nurse Anesthetist who earns an average yearly salary of about $170,000. This is followed by the Director of Nursing, at $130,000.
• The next group of specialists earning between $80,000 to $100,000 annually consists of the different Nurse Practitioners, Certified Midwives, the Clinical Nurse Specialist and Nurse Researcher.
• The third group earning between $70,000 to $90,000 annually are Nurse Educators, Nurse Administrators and Managers, Occupational Nurses and Registered Nurses.
(All statistics from Bureau of Labor Statistics, 2016 and Monster.com.)
The above by no means cover the many opportunities for advancement in nursing. New positions will be created as healthcare increases in complexity and range. A young person considering nursing as a career can look forward to exciting opportunities for personal and professional growth and for service to the community and nation.
Take a look at some of our featured Master's in Nursing programs today and request information from schools to get an idea of your options.