Nursing Scholarship Insights
Posted by Shanna S. on February 26, 2014
Here at BestNursingDegree.com we have the opportunity to reach out to the wide world of nurses, nursing students, and those interested in learning more about nursing as a profession. In addition to providing a database of schools, degree programs, and specialty tracks, we also provide expert interviews, advice, and articles. I love that I can be a part of sharing the wisdom of nurses, and hope that our website provides you with valuable information and insights.
One of the things I love most about working as Managing Editor at BestNursingDegree.com is being a part of encouraging and supporting nursing students. Our $2500 nursing scholarship, awarded four times a year, is one way we support nursing students.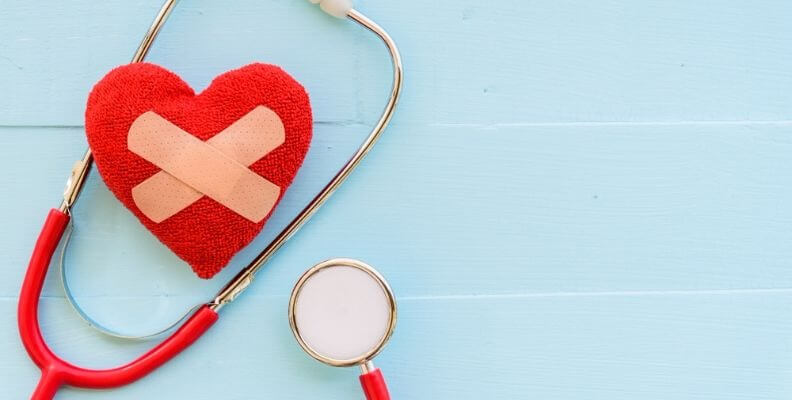 The scholarship is intended to provide financial support to a student planning to enter a nursing program, and requires applicants to answer three questions.
Explain why you decided to pursue a nursing career.
Explain why you feel you should be chosen to receive a nursing school scholarship.
What do you feel are the most important issues facing nurses these days?
These are three relatively simple questions, aiming to unearth the basic motivation and merits of prospective nursing students, along with an understanding of current trains of thought within the nursing world. When I sat down to read through some of the essays that have been submitted this quarter, I found that the tables had suddenly turned.
Instead of teaching potential nurses about the profession, I found that I was the one learning. After reading only a handful of applicants' responses, I felt I had already gained insight into the future of our profession. The words of the scholarship applicants, whether experienced RNs intending to begin a Nurse Practitioner program, a high school graduate looking to enter an LPN program, or an RN looking to earn a Bachelor's degree, were moving, to say the least.
Most applicants cite a family member who is a nurse, or a family member with a significant medical history as a reason to pursue nursing as a career. Other applicants noted wanting to help others, choosing a career that is personally rewarding and needing to provide for their own families as a reason. The underlying themes were resoundingly about helping others, caring for others, and fulfilling personal dreams and goals.
Nearly all of the applicants noted that they wanted to receive the scholarship in order to augment and improve their ability to pay for school. Many of our scholarship applicants are nurses looking to expand both their education and their career, and in reading through the responses, I was struck by the fact that there were hundreds of years of nursing experience represented, in a variety of practice areas.
The overwhelming majority of the nearly 800 applicants noted that they were applying for the scholarship in order to realize a personal dream or achieve a personal goal. The most amazing thing, to me, was that these goals all involved providing others with nursing care. Any profession, which as a collective whole, believes that improving the lives of others is a worthy goal, is exceptional, in my opinion. An overpowering sense of respect and optimism flooded through me at this point, and I was again struck by how important nurses are in the world.
As I turned to the final question in the scholarship application, which asks each applicant to describe the most important issues facing nurses, I found that there was no overarching theme. There were a multitude of topics noted, including patient safety, quality of care, nursing education, safety on the job, respect from others, recognition, scope of practice rights, fatigue, burnout, mandatory overtime, safe staffing, the changing landscape of healthcare, charting, shortages, and many more.
The diversity of responses, the quality of thought put into them, and the relevance to the profession all made me smile. Though each applicant was speaking to a unique, and usually complex, issue in nursing, it was encouraging to see the level of awareness of the applicants. If this group of scholarship applicants represents the future of nursing, then I can rest assured that our profession is about to improve!
By reviewing the application questions, I was shown the dedication, motivation and inspiration that lives within those who are entering (or re-entering) the world of nursing education. More than anything, I was suddenly thankful that our winner is randomly selected, as I would have a very difficult time choosing just one recipient, based upon the responses to the application questions.
I also found that there is a wellspring of good people who are entering and expanding the profession of nursing. People who are driven to help others. People who are intent on achieving personal and career goals and dreams. People who understand the depth and breadth of issues that surround the profession of nursing. People just like you and me, who are nurses because that is what they were meant to do with their lives.
People, like those of us at BestNursingDegree.com, who want to transform the future of nursing…one educated nurse at a time.
If you are interested in becoming a nurse, or want to expand your current nursing role, you can find a full list of programs on our site. Request information from the schools that offer the nursing program you are looking for, so you can learn more about how to best meet your own nursing education goals.
And please, take the time to apply for our nursing scholarship. You may be the next winner of $2500 toward nursing school! And, of course, I look forward to reading your applications!