Top Ten Non-Hospital Nursing Jobs
When asked "Where do nurses work", most people would respond with "the hospital."
While nurses and non-nurses alike often think of hospital nursing jobs when it comes to employment, there are many viable opportunities for employment outside of a hospital. In fact, as the face of health care and its delivery changes, more and more non-traditional nursing jobs are being created.
If a hospital nursing job doesn't quite appeal to you or if you have already worked in such an arena, it may be time to explore other areas of nursing.
An aging baby boomer population, goals to reduce health care spending, increased medical technologies, and new medications are all changing the face of the nursing career in America and beyond. These changes can have both positive and negative impacts on nurses and patients, although one positive is that it opens up new job opportunities outside of the hospital setting for nurses.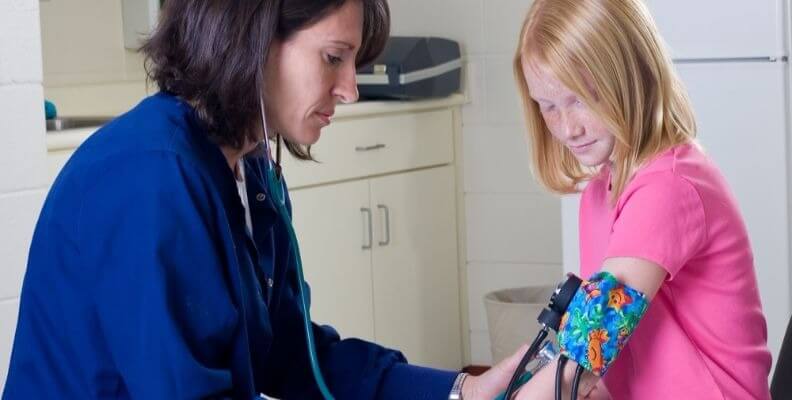 Top Ten Non Hospital Nursing Jobs
Nurse Health Coach
Currently, any registered nurse can refer to and market themselves as a nurse coach without additional training or certifications and still be within their nursing scope of practice. You could work as an independent contractor, at an insurance company or business, or own your own health coaching business.
Many insurance companies and employers will hire their own nurse health coaches in order to keep their clients and employees as healthy as possible in hopes to reduce proactively their healthcare spending. Other nurses will start their own consulting business and coach clients in different areas of health such as weight loss, fertility and pregnancy health and nutrition, and holistic health.
Becoming a nurse health coach allows you to specialize in an area of your choosing and possibly have more flexibility when it comes to your schedule.
Nurse Navigator
If you enjoy helping patients in an impactful way, paperwork, and research, a job as a nurse navigator may be for you. Nurse navigators usually own their own businesses and have vast knowledge about the health insurance industry and the various policies available. They help their clients get the care that they need and deserve.
In general, nurse navigators are skilled at advocating for their clients and have many years of experience in bedside nursing. This area of nursing will continue to grow as the American College of Surgeons issued new standards requiring cancer centers to provide patients with navigation services in 2015, in order to keep their accreditation status.
Nurse navigators are needed to remove any real and perceived barriers to care.
Academic Nurse Writer
If you need to take a break from working with your own patients or clients and you have a graduate degree, you may be interested in becoming an academic nurse writer. In order to do so, you must be an expert in your specialty and excel in writing. You can write chapters in textbooks related to your nursing specialty or you could even write your own book.
An academic nurse writer has the unique opportunity to help advance the profession by sharing their knowledge to other nurses or aspiring nurses.
Legal Nurse Consultant
More and more nurses are turning in their stethoscopes, full and part time, to work in the legal nurse consulting field. In order to work as a legal nurse consultant, you will need to get additional training and certification. This is not one of the ideal new grad nursing jobs as it usually requires previous experience of clinic nursing jobs or hospital nursing jobs.
Attorneys and law firms hire legal nurse consultants to help them better understand medical records, patient conditions, and injuries, and to also serve as expert witnesses in trials for personal injury cases.
Hospice RN
Are you wondering "Where can I work as an RN in direct patient care that is outside of a hospital setting?" If so, then hospice nursing may be for you. Hospice nurses are employed by home health care agencies or hospice agencies. They help people of all ages who are nearing the end of their life by setting care goals, helping with pain relief, and providing emotional and logistical support to their family members and friends. They are responsible for helping patients have the best quality of life that they can until the very end.
Hospice nurses can perform their jobs in their patients' homes, in a hospital, at a hospice facility, or even in a nursing home.
Public Health Nurse
National, state, and local government entities, colleges, and other communities hire public health nurses. These nurses have a wide variety of roles. They can work in a school giving medications and providing other treatments, testing for scoliosis, testing hearing and vision, and educating students on their health. They can work in county or state public health offices educating the public on communicable diseases, giving vaccines, providing STD testing and pregnancy testing, and screening for various disorders.
While the wages may not be as attractive as other nursing employment options, this is one of the best nursing jobs if you are looking for a rewarding way to improve health in communities.
Concierge Nurse
You may be surprised to learn that until the 1940s, most nurses practiced by making house calls. This area has a large growth potential in the years to come as we see healthcare change. You will need to check with your state board of nursing in order to find out what type of licensing and insurance you will need. You should also consult with an attorney and a tax advisor prior to taking on this line of work.
However, making home visits can be very rewarding and a good way to build long-term relationships with clients to help them improve their overall health status.
Forensic Nurse Consultant
One of the best nursing jobs that is up and coming is the job of a forensic nurse consultant. However, you will need previous hospital experience and additional certifications in order to work in this role. Forensic nurse consultants work for law enforcement agencies and sometimes for criminal attorneys. These nurses collect evidence and can provide testimony. Although in this career, you are a nurse first, you also rely on your legal skills and your ability to identify injuries in order to be effective.
Forensic nurses can work in the fields of sexual assault, domestic violence, child abuse and neglect, corrections, death investigations, elder abuse, and even help after mass disasters. They can make a big difference when it comes to using medical evidence to pursue justice for victims and for those who are falsely accused.
Lactation Consultant
In order to work as a lactation consultant, you must obtain additional certification. If you plan to work in your own private practice, you should obtain the IBCLC certification for this job. Lactation nurses should enjoy working one-on-one with mothers and babies and also enjoy teaching. As a lactation consultant, you can work in the hospital but you can also own your own consulting business, work in a birthing center, or for other businesses that serve moms and babies.
Having an RN background is ideal for anyone getting an IBCLC certification. This job can be extremely rewarding, yet also challenging, as you help new moms overcome their breastfeeding difficulties to reach their own goals.
Nurse Midwives
There is a growing trend for women of childbearing age to select a nurse midwife for their care, instead of a traditional obstetrician. Nurse midwives do typically work in hospitals, at least part of the time. However, many work in their own clinics and in stand-alone birthing centers. In some states, depending on state laws, they can even work and deliver babies in their clients' own homes. They help mothers with natural pregnancies and births.
Nurse midwives are excellent and gentle educators. They enjoy helping families grow with a decreased number of medical interventions whenever possible. Additional training and certifications are required in all states for nurses who want to expand their career opportunities into nurse midwifery.
What about LPNs?
If you are wondering "Where can I work as an LPN?", you are not alone. While most of the aforementioned jobs require an RN, some do allow LPNs such as school nurses or lactation consultants. LPNs who do not want to or can't work in a hospital setting may also enjoy the challenges and autonomy that working in a nursing home or rehabilitation facility provides them with.
In a nursing home or rehab setting, LPNs generally work under the supervision of an RN, yet have the independence to make their own care decisions and provide some treatments when necessary. The best LPN jobs are usually those that will encourage you to work towards becoming an RN.
Getting a nursing job outside of a hospital will usually take some previous hospital, experience, some entrepreneurship skills, self-motivation, and sometimes additional certifications or training. However, for some nurses, these jobs will lead to greater levels of impact and job satisfaction than a hospital nursing job ever could have given them.
If you are ready to leave hospital nursing behind, look into these careers.