How to Become a Critical Care Nurse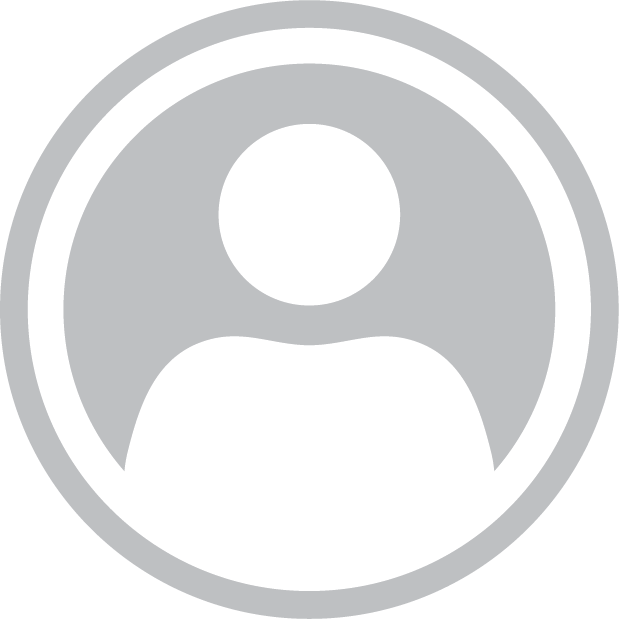 Featuring an expert Q&A with Lorry Schoenly, Ph.D., RN
Before the 1950s, there were no intensive care units (ICUs) or nurses who focused on just a few seriously ill patients at one time. However, since then the medical profession has recognized the need for specialized care for critically ill patients whose condition can deteriorate rapidly.
The current COVID-19 crisis reinforces the need for critical care nurses (CCNs). While patients who are in stable condition don't require the level of care provided by critical care nurses, high-risk patients on ventilators need constant monitoring by professionals who have advanced knowledge of life-saving measures.
If you're interested in exploring this career, read on to learn about what a critical care nurse does, salary and career opportunities, and how to become one. We also provide an exclusive interview with a former critical care nurse.
What Is a Critical Care Nurse?
A critical care nurse is a special type of registered nurse (RN) who treats patients in unstable condition. CCNs generally have few patients at one time and need to monitor those patients closely—any change could be life-threatening.
Critical care nurses aren't the same as emergency room (ER) nurses. ER nurses work in the chaos of the emergency room, racing from one crisis to the next. Critical care nurses, on the other hand, often work in single rooms with one patient at a time. They need to be meticulous, detail-oriented, and able to notice even the smallest change in their patients.
There is also a difference between a critical care nurse and an acute care nurse. Critical care nurses work with patients who are at risk of death. These patients need constant monitoring and often require the nurse to perform life-saving procedures. An acute care nurse works with patients who have acute conditions, which are severe and sudden such as a heart attack or asthma attack. These patients, however, can be more easily stabilized and thus need intermediate, though specialized, care.
Critical Care Nurse Job Description
Critical care nurses provide care for those with serious conditions who might be hovering between life and death. A big part of this care involves monitoring and evaluating patients and immediately responding to any changes. They check vital signs and track life support equipment such as ventilators and heart monitors. They also identify signs that an infection has spread or that new parts of the body are being affected by the illness.
The American Association of Critical Care Nurses (AACN) publishes standards of care that critical care nurses must adhere to—and hospitals often have their own rules as well. For example, CCNs might be required to check and record vitals every hour or draw labs daily. Standards will also vary according to the needs of the patient.
In addition to extensive monitoring, CCNs perform a number of medical procedures, including:
Administering medications, not just orally but intravenously or through gastric tubes
Caring for patient wounds or burns by changing dressings and cleaning the wound or burn
Intubating a patient with respiratory failure
Inserting feeding tubes
Using life-saving procedures such as CPR and Advanced Cardiovascular Life Support (ACLS)
Drawing blood and performing other lab procedures
Inserting a catheter
Troubleshooting equipment malfunction
But CCNs do more than perform procedures and monitor their patients. Along with their critical care team, they help diagnose, assess a patient's condition, and create and implement care plans. They provide detailed reports about their patients and work with families to provide support and educate them about the patient's condition.
CCNs also advocate for their patients. They intervene if they feel the patient isn't getting the best care. They communicate their patient's wishes and concerns and act as a spokesperson for patients who are unable to speak for themselves. In essence, they're the patient's representative who ensures they're being treated with respect and given the best care possible.
Work Environments of Critical Care Nurses
Most critical care nurses work in hospitals, often in ICUs. Some work in step-down units, which are units with care levels greater than general hospital wards but less than ICUs. Others work in recovery rooms, trauma centers, or emergency rooms (but with only a limited number of patients).
CCNs can specialize in different areas, and that specialty often dictates where they work. For example, they might work in neonatal ICUs, elder care facilities, cardiac care units, or burn centers.
CCNs who want something a little different have some unusual options. One is to become a Certified Flight Registered Nurse (CFRN) and work on emergency transport planes and helicopters. You will need to get certified by the Board of Certification for Emergency Nursing (BCEN).
If you want to experience new places and a variety of medical environments, consider becoming a travel nurse. These nurses work for independent staffing agencies to temporarily fill employment gaps. Traveling nurses can often make higher salaries than those who stay put, according to TravelNursing.org. These positions usually include full benefits as well as housing, travel reimbursement, and free continuing education. They're also urgently needed, particularly in the area of critical care.
Numerous staffing agencies specialize in traveling nurses, including AYA Healthcare, Cross Country Nurses, fastaff Travel Nursing, and American Traveler. Organizations such as HealthCare Employment Network (HCEN) and TravelNursing.org provide information about becoming a traveling nurse as well as job boards and searchable databases.
Critical Care Nurse Specializations
As mentioned above, some critical care nurses specialize in working with a specific type of population or illness. The following are some of the more common types.
Neonatal: Work with babies who have life-threatening diseases
Pediatric: Work with children with critical injuries or diseases
Cardiac care unit (CCC): Work with cardiac patients whose conditions are unstable
Post-operative: Work with patients coming out of surgery
CCN Salary and Career Outlook
According to Salary.com, the median annual salary of critical care nurses as of March 2020 was $74,988. Location can be a factor that affects salary. The following five states pay the highest salaries:
2020 Highest Paying States
New York
$102,859
Massachusetts
$101,885
Washington
$101,173
New Hampshire
$97,979
Alaska
$84,062
Source:Salary.com, 2020
Nursing, in general, is a fast-growing career. The Bureau of Labor Statistics (BLS) reports RN jobs will grow by 12% from 2018 to 2028—a rate much faster than the average for all other types of jobs.
Steps to Becoming a Critical Care Nurse
Critical care nurses are registered nurses who need to go through required specialized training that includes a combination of education and experience. The typical steps for becoming a CCN are:
Earn a nursing degree (associate or bachelor's)
Pass the National Council Licensure Examination (NCLEX-RN)
Get licensed as an RN
Gain work experience
Get certified as a Critical Care Nurse by the American Association of Critical Care Nurses (AACN)
Continue your education
Get a Nursing Degree
To become an RN, you need either an Associate Degree in Nursing (ADN) or a Bachelor of Science in Nursing (BSN).
Getting an ADN has historically been a common route for those who want to enter the workforce quickly. The two-year ADN program covers all the fundamentals of nursing, including clinical practice. Most graduates start as a licensed practicing nurse (LPN), which is an entry-level nursing position. After getting some experience, an LPN can take an exam to become licensed as an RN.
However, there is a trend toward employer preference for a bachelor's degree. Some studies show patient outcomes and the quality of care improve with BSN-prepared nurses. In addition, the Institute of Medicine (IOM) has put forth an "80% BSN by 2020 Initiative" that recommends increasing the percentage of BSN-trained RNs to 80% by 2020. Many schools now offer RN to BSN bridge programs (a somewhat confusing name, since RN refers to a type of nurse and BSN to a degree) that allow RNs to get their bachelor's in a shorter period of time.
A bachelor's in nursing requires four years of study and includes a combination of classroom time and hands-on experiences. BSN programs are often competitive and thus may have strict admission requirements. Candidates typically have to have an above-average GPA and minimum scores on tests such as the ACT, SAT, or TEAS. They must have also completed classes such as biology, chemistry, algebra, and statistics.
BSN programs provide a comprehensive education in nursing, including coursework in areas such as:
Human anatomy and physiology
Microbiology and infectious disease
Pharmacology
Care of infants, children, and adolescents
Behavioral health
Nursing practice
Growth and development
You can also get a head start if you take coursework related to critical care nursing, which many colleges offer.
In addition to classes, students will complete labs, clinical experiences, and often conduct research.
Pass the National Council Licensure Examination (NCLEX-RN)
Passing the National Council Licensure Examination (NCLEX) is a requirement for becoming licensed as a nurse in the United States. There are two types of exams. The NCLEX-PN is for those who want to become licensed as a licensed practical nurse (LPN). The NCLEX-RN is for those who wish to become licensed as an RN.
The NCLEX-RN exam consists mainly of multiple-choice questions, although there are also other formats such as fill-in-the-blank, fill-in charts, and drag and drop. Questions focus on integrated concepts of nursing, often requiring students to read about a scenario and choose the appropriate course of action.
Once you pass the exam, you can apply to become an RN with your state nursing board.
Gain Work Experience
Most employers require candidates to have at least one and sometimes two or more years of experience as an RN, typically in a critical care setting or in a specialty such as pediatrics or cardiology. You will need to train and become certified in life-saving procedures such as Basic Life Support (BLS), Advanced Cardiac Life Support (ACLS), Pediatric Advanced Life Support (PALS), and the National Institutes of Health Stroke Scale (NIHSS).
A lot of your critical care nurse training will be on the job under the supervision of an experienced CCN or other professional. However, many colleges offer undergraduate certificates in critical care for those who hold a BSN. These certificate programs generally consist of about 12 hours of coursework. Additionally, the AACN offers several courses specifically for CCNs.
Get Certified by the AACN
Becoming certified is an optional step that will show your professional competency in critical care nursing and make you a more attractive candidate for potential employers. It requires passing a test focusing on critical care principles and procedures.
The AACN offers different types of certification that reflect the respective scopes of practice. There are three basic options for critical care nurses:
CCRN: For nurses who provide direct care to critically ill patients in areas such as ICU, trauma units, CCU, or critical care transport/flight
CCRN-K: For nurses who influence the care delivered to critically ill adult patients but don't primarily or exclusively provide direct care
CCRN-E: For nurses who monitor critically ill adult patients from a remote tele-ICU location, which is an off-site command center in which a critical care team monitors and reports on patients in distant ICUs
The AACN also offers certification in two subspecialties:
CMC (cardiac medicine): For nurses who hold a nationally-accredited clinical nursing specialty certification (such as CCRN or CCRN-E) and specialize in the direct care of adult cardiac patients
CSC (cardiac surgery): For nurses who hold a nationally-accredited clinical nursing specialty certification and specialize in the direct care of adult cardiac surgery patients during the first 48 hours after surgery
Continue Your Education
All states require nurses to renew their licenses after a certain period, and renewal includes a particular number of hours of continuing education. However, those who want to advance in their career might also consider getting a master's degree in nursing (MSN).
Going through a basic MSN program will give you advanced skills and deepen your knowledge of nursing. Many MSN students choose a specialty, such as pediatrics, or focus on a leadership track. An option CCNs might be interested in is acute care nurse practitioner (ACNP). As mentioned previously, acute care is different than critical care, but many of the skills needed are the same.
To reach the most advanced level of their career, CCNs enter doctoral programs (DPN). Having a doctorate generally leads to supervisory careers or jobs in research and teaching.
Useful Resources
You can learn more about critical care nursing by consulting the following organizations and publications.
Expert Q&A With Lorry Schoenly
Lorry Schoenly, Ph.D., RN, is a nurse, writer, and educator with over 25 years of experience. She has been certified in five different clinical specialties, including critical care and emergency nursing. Starting as an associate degree registered nurse, she continued her schooling to obtain a B.S.N., M.S.N., and Ph.D. in nursing while working full-time and raising a family. In the last decade she shifted gears to focus on correctional nursing. She is currently a correctional nurse consultant and visiting professor at Chamberlain College of Nursing.
What do critical care nurses do?
Critical care nurses work with critically ill patients recovering from medical conditions, surgical procedures, and traumatic injury in specialized units in the hospital setting.
Is an intensive care nurse the same thing as a critical care nurse?
Yes, critical care nurse is the generic term that is often used.
What kinds of patients do critical care nurses care for?
Nurses working in small hospitals may care for a variety of patients in a multi-dimensional unit. Those who work in larger institutions may specialize in only one type of patient. Large hospitals may have a medical intensive care unit (MICU) for critical conditions such as sepsis, respiratory failure, and end-stage renal failure; a surgical intensive care unit (SICU) for post-operative management of critically unstable patients; and a trauma intensive care unit (TICU) or shock-trauma unit for patients in unstable condition recovering from automotive or other traumatic injury.
What is an intensive care unit like?
Although the reason a patient is admitted to critical care varies, all intensive care units have a few things in common. The patients are in an unstable or life-threatening situation and require close nursing supervision. The nurses are highly skilled to assess and manage rapidly changing conditions. The environment is loaded with high-tech equipment to continuously monitor body functions and deliver specialized treatments. Nurses usually provide care for one or two patients. Some situations require two nurses for a single patient.
Who should become a critical care nurse?
Nurses who enjoy pathophysiology and pharmacology thrive in this environment. Nurses who work in critical care are also comfortable troubleshooting machinery. There is a lot of family involvement in the ICU, especially when the condition is likely to lead to death. Nurses working in ICU situations must be comfortable discussing highly sensitive issues with patients and families, and often help them deal with grief and loss.
Where do critical care nurses work?
Although most critical care nurses work in a hospital setting, some also work on specialty interventional diagnostic units or in helicopter transport.