What Is the Return on Investment For a Degree in Nursing?
Your Complete Guide To What an ADN, BSN, MSN and DNP Could Be Worth
Reviewed by Abbie Jacobs, RN, BSN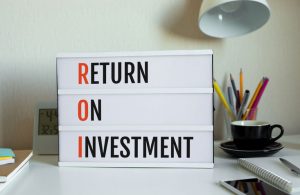 Nursing is not a career that people get into strictly for the money. Make no mistake, the money is good! Still, it's not the first thing people think about when they consider a life on the clinic floor taking care of patients. We all know healthcare is the hottest of the hot career fields today. No other industry can touch it when it comes to long-term stability and diversity in roles and opportunities. So hot, in fact, that demand is outstripping the supply of skilled healthcare professionals.
The American Association of Colleges of Nursing projects a shortage of nursing graduates in the years ahead, a situation that is being made worse by the big factors we are all so well aware of at this point – a growing elderly population that is living longer with the diseases of aging and placing unprecedented demand on the system.
Those factors add up to both job security and big salaries. But most nurses are also motivated by something else… If you want to help people and feel a sense of purpose in your job, nursing is one of the best ways to get both.
And it's the people who come into the field because they are compelled to do this kind of work who are contributing to making nursing one of the most well-respected and trusted professions in the United States. People rely on you, others look up to you, and everyone respects you – that's the kind of thing you can't put a price on.
But the money is still something you need to think about. Since nursing has entry points and advancement opportunities at every educational level, from basic diplomas and associate's degrees for LPNs and RNs to MSNs and DNPs for nurse practitioners and other advanced practice nurses, there is no simple answer to what your return on investment could be. The fact is, it all depends on the path you take.
But once you have your path figured out, the return on investment from your nursing education is fairly simple to calculate. You take the total salary you can expect to earn and subtract out the cost of getting your degree. You have to consider opportunity costs too, which in this case just means the cost of missing out on some income while you're in school instead of working.
Total Salary Over Your Entire Nursing Career
– Total Cost of Education
———————————————
Total Return on Investment
Although that's a simple equation, you might have to dig down to find the right numbers to put in. That's exactly what we'll help you with here, no matter which level of nursing degree and career path you choose.
College Costs Are Taking A Big Chunk Out of Nursing Salaries Today
CNBC found in 2018 that the cost of a college degree had increased by 25 percent over the previous decade. Although nursing salaries are increasing, they haven't increased enough to zero out the increased cost of going to college! And it's an interesting fact that at the same time education is getting more expensive, many in the industry are pushing for higher educational standards in the nursing profession, essentially raising the bar for entry in certain roles. Most notably, the Institute of Medicine is pushing for at least 80 percent of RNs to have a bachelor's degree, and that push is gaining momentum. Even now, data from the American Association of Colleges of Nursing shows that more than 43 percent of hospitals require a BSN at a minimum for new nursing hires. And although it has somewhat less momentum, many organizations are pushing for a doctorate to become the standard for certification in all four Advanced Practice Registered Nurse (APRN) roles – nurse practitioner, nurse-midwife, nurse-anesthetist, and clinical nurse specialist.
That means your educational costs are going to be a big part of determining what your overall ROI will be for a nursing career.
The Increasing Cost of College Means More Student Debt
As those college costs have increased, so has the need for tuition assistance for American students. According to Forbes, the total amount of outstanding student debt in the U.S. in 2020 was $1.5 trillion.
If you can't pay for your degree out-of-pocket, you need to calculate the extra hit you will take from different tuition assistance options. Although student loan terms are generous, every dollar you borrow still has a percentage of interest that will build up for it. That can tack on anywhere from three to six percent to the total price tag.
As higher level degrees tend to be more expensive, that means that the further you go, the more you owe. While the average amount of debt outstanding for college graduates overall falls somewhere in the neighborhood of $20,000 – $25,000, according to the Federal Reserve, the National Center for Education Statistics (NCES) found that number goes up to $66,000 for master's graduates.
While ongoing loan payments of hundreds of dollars per month will take a chunk out of your salary for years, taking full advantage of tuition assistance options can make sure it takes a smaller bite each month.
Scholarships Boost Your ROI, But Sometimes With a Catch
Scholarships and grants offer money toward tuition and expenses that you don't need to pay back. That effectively reduces the cost of your degree by the amount you are awarded… and increases your ROI as you keep more of your salary later on.
The average amount of tuition aid granted to students in 2018 at the undergraduate level was almost $5,000 according to NCES data. But that's only from federal grants. When you add in state and local grants, and scholarships from colleges themselves, the total goes up to over $19,000. The bulk of that will end up going to students from lower income households. About 42 percent of college students in the U.S. meet that qualification. Of course, nineteen grand is nothing to sneeze at but it's also nowhere near enough to cover the full cost. So for anybody other than the most privileged, student loans are going to be a big part of covering the cost of nursing school.
As a future nurse, though, you have a better shot at getting tuition assistance than most students – in the form of both grants and subsidized loans. With the looming nursing shortage, there are planty of programs that offer financial incentives designed to get more nurses out into the field. But like everything else in life, there are always trade-offs. The strings attached to those benefits might involve having to commit to working for the hospital or healthcare system that helped pay for your tuition, or for a facility in medically underserved areas of rural and urban America. But with the right attitude and goals, this could be an absolutely incredible way to learn the ropes and earn your stripes. In the end, you might never want to provide nursing care anywhere else.
The federal Public Service Loan Forgiveness Program is exactly one of those options. It works exactly like it sounds: if you work in a public service role, for a government agency or non-profit, you can have your outstanding direct loans entirely forgiven. You must have made at least 120 payments to qualify, but it can still take a big chunk of debt off the books for you.
Other federal programs for nurses include the Nurse Corps Loan Repayment Program and the State Loan Repayment Program. Again, in return for serving in areas with critical shortages, you may have your loans forgiven. Or, if your state participates in the loan repayment program, state-level student loans could be forgiven.
Return on Investment for Associate's Degrees in Nursing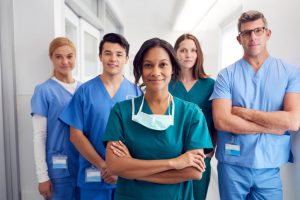 Although RNs are more and more being required to hold at least a bachelor's degree, you can most certainly still become an RN with an associate's degree in nursing (ADN) or even a nursing diploma granted through an in-hospital training program or community college. In fact, going that route, your ROI might be even better in the early part of your career.
Georgetown University's Center on Education and the Workforce dug into the ROI from 4,500 American Colleges and Universities to find the best deals. Their calculations show that the returns at the ten-year mark were actually highest for certificate and associate's degree programs. That's because those programs cost less, take less time, and offer skills you can put to use immediately to start bringing home paychecks.
Even better, you are also keeping your options open when you earn a two-year degree. That's because credits from your ADN or diploma can be counted toward a full bachelor's degree when you're ready to earn one. In fact, in the nursing world, programs specifically designed for that exact purpose are common. Known as RN-to-BSN bridge programs or post-licensure BSNs, they take you from diploma or associate's to BSN at an accelerated pace, and usually with courses delivered online and during the evening and weekends as a way to cater to working nurses. And by paying community college rates for the first half of your four-year education, you can save a significant amount of money.
Costs of Associate's Degree or Diploma Programs in Nursing
Associate-level degrees and nursing diplomas cover the same basic knowledge of nursing and healthcare. In fact, you can often find them offered from the exact same schools. They also usually come at the same per-course tuition cost.
The major difference is that associate's programs are a full two years in length, and as a full-on degree program, they include many general knowledge classes and basic prerequisite courses for bachelor's degrees.
Diploma or certificate programs can often be completed in half the time. They cut out the more general coursework in favor of only the science and medical subjects you need to become a nurse or nurse's aide.
Because of that, however, they end up costing you about half as much as an associate's degree. You will find, though, that those costs can vary a lot between both public and private schools, and between different states or metro areas. According to the Department of Education's College Scorecard website, these are the costs for a good cross section of schools in different states that offer certificate or associate degree programs in nursing.
Keep in mind these are annual costs of attendance, including tuition, fees, and boarding costs, but minus the average annual federal student aid typical at these institutions:
California

Fullerton College – Fullerton (public) – $5,289
United College – Fremont (private) – $49,493

Florida

South Florida State College – Avon Park (public) – $5,574
Cambridge College of Healthcare & Technology – Delray Beach (private) – $18,562

Georgia

Southeastern Technical College – Vidalia (public) – $3,529
Andrew College – Cuthbert (private) – $22,868

Illinois

Rend Lake College – Ina (public) – $6,169
Northwestern College – Bridgeview (private) – $23,199

Kansas

North Central Kansas Technical College – Beloit (public) – $12,285
Hesston College – Hesston (private) – $19,424

New York

North Country Community College – Saranac Lake (public) – $10,751
Paul's School of Nursing – Staten Island (private) – $25,295

Pennsylvania

Pennsylvania State University – DuBois (public) – $19,266
Pennsylvania College of Health Sciences – Lancaster (private) – $33,316

Texas

Angelina College – Lufkin (public) – $8,738
The College of Health Care Professions – San Antonio (private) – $25,962

Washington

Wenatchee Valley College – Wenatchee (public) – $6,605
Charter College – Vancouver (private) – $29,362
The reason we show annual costs is probably clear at this point: Some get their RN license with a full two-year associate's, while others get their start with a diploma or certificate program that can be earned in a year to 18-months.
Although certificate and diploma programs are less expensive, they don't always make it quite as easy to extend your qualifications later on by transferring in credits to an RN-to-BSN program, and they will give you fewer credits to transfer even when transfer agreements are available. You might also find employers more interested in hiring nurses who have an actual degree.
Salary Ranges for Nurses with Associate's Degrees or Diplomas/Certificates
An associate's degree or diploma in nursing is most commonly used to qualify you for a registered nurse (RN) license, but some get their start with little more than a short-course certificate program and on-the-job training to get their foot in the door as a licensed practical nurse (LPN) or licensed vocational nurse (LVN). You can also easily find work as a nurse's aid, or CAN (Certified Nursing Assistant) with a similar level of training.
LVN and LPN Salaries
In 2019, the average annual salary for LPNs and LVNs according to the Bureau of Labor Statistics was $47,480 per year, or $22.83 per hour.
A nursing assistant, by comparison, earned only $29,640, or $14.25 per hour.
Just as with tuition rates, you'll find that salaries vary quite a bit from state to state. These are the median salaries for LPNs as of 2019 for the same states that we listed above in our tuition rate examples:
California – $60,240
Florida – $45,580
Georgia – $42,570
Illinois – $53,290
Kansas – $44,260
New York – $49,860
Pennsylvania – $49,200
Texas – $47,370
Washington – $57,940
RN Salaries
As of 2019, the average annual salary for RNs nationwide, according to the Bureau of Labor Statistics, was $73,300 per year, or $35.24 per hour.
There is a significant spread in salaries for RNs from coast to coast. Here's the median salaries for RNs in that same group of states as of 2019:
California – $110,620
Florida – $65,830
Georgia – $68,410
Illinois – $71,620
Kansas – $60,800
New York – $87,330
Pennsylvania – $70,540
Texas – $73,400
Washington – $83,490
You'll need to compare your likely salary level to the standard tuition costs in your state to get a good idea of your personal ROI.
Return on Investment for Bachelor's Degrees in Nursing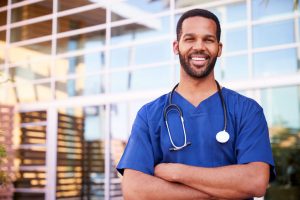 A bachelor's degree is the level that opens up the major opportunities in nursing. With a four-year program behind you, you'll be counted among the elite group of registered nurses with that impressive three-letter credential on their name tags: BSN. Earning your BSN is about a whole lot more than bragging rights and a shiny new nametag, though. It also comes with an advanced set of nursing skills and a salary to match. It's reasonable to say that BSN-prepared RNs easily cross the top 25% threshold for the profession where, as of 2019, the salaries start at $90,760 and range as high as $111,220 according to the BLS.
Bachelor's degrees cost almost as much as that top-end salary, at $109,428 for all four years, according to NCES as of 2018. That makes the ROI a longer payoff, and you're more likely to have to take on debt to get through them. But a bachelor's degree is a sort of Swiss Army knife in today's job market. You will find your options open up in many different specializations and associated fields. That can make it easier for you to find not just a job that comes with a high ROI, but one that you enjoy doing.
Costs of Bachelor's Degree Programs in Nursing
The differences in costs at public versus private schools at the four-year level are stark:
Public 4-year school – $20,050 per year for a total of $80,200
Private 4-year school – $43,139 per year for a total of $172,556
The reputation and long-term career implications of private schools can also become more important at this level, however. The 20, 30, and 40 year ROI rankings in the Georgetown study are all dominated by private universities.
According to College Scorecard, you'll continue to see some dramatic differences in annual rates tuition in different parts of the country, too.
California

University of California – Los Angeles (public) – $14,171
University of San Francisco – San Francisco (private) – $32,782

Florida

University of South Florida – Tampa (public) – $9,838
University of Tampa – Tampa (private) – $30,579

Georgia

Georgia Southwestern State University – Americus (public) – $13,206
Emory University – Atlanta (private) – $24,593

Illinois

Illinois State University – Normal (public) – $21,301
Wheaton College – Wheaton (private) – $26,180

Kansas

University of Kansas – Lawrence (public) – $18,571
Benedictine College – Atchison (private) – $23,767

New York

State University of New York – Brockport (public) – $15,837
University of Rochester – Rochester (private) – $29,373

Pennsylvania

Temple University – Philadelphia (public) – $23,536
Duquesne University – Pittsburgh (private) – $29,622

Texas

Texas A&M University – College Station (public) – $18,944
Texas Christian University – Fort Worth (private) – $37,513

Washington

Western Washington University – Bellingham (public) – $16,439
Gonzaga University – Spokane (private) – $33,545
And here we're also showing annual rates instead of total program costs for the simple fact that accelerated post-licensure RN-to-BSN programs that take just two years to complete are every bit as popular as traditional four-year pre-licensure options, so you'll need to do a little basic multiplication based on your situation.
Salary Ranges for Nurses with Bachelor's Degrees
Not only do RNs make good money today, but it's probably going to get even better in the future. With shortages on the horizon, competing healthcare firms will have no choice but to shovel money at bachelor's-qualified RNs.
Already, the top ten percent in the field make a median of $111,220. And different sectors in healthcare can offer different rewards:
Government – $79,790
Hospitals – $75,030
Ambulatory healthcare – $70,330
Nursing and residential care facilities – $66,250
Educational services – $63,690
Salaries for RNs in the 75th percentile, the level where BSN salaries are likely to fall, look like this for our state samples:
California – $137,730
Florida – $77,700
Georgia – $80,560
Illinois – $76,100
Kansas – $72,120
New York – $103,400
Pennsylvania – $81,400
Texas – $86,700
Washington – $101,720
As you calculate out your ROI, then, you'll need to consider the likely tuition in your state and compare it to both the average salaries in the area and the sector you're likely to work in.
It's also important at this level to look at non-monetary career benefits. For a true picture of your total return, you have to add up other things you get from that job that you would otherwise have to pay for yourself. Health insurance is one of the big ones. Healthcare providers typically offer excellent insurance policies, worth between $5,000 and $30,000 annually according to Forbes. Your company might also offer life insurance, continuing education tuition reimbursement, or dental benefits that carry real monetary value.
Return on Investment for Master's and Doctoral Programs in Nursing
Master's and doctoral degrees qualify nurses for some of the top jobs in the industry. Those can be as clinical leaders and administrators or as clinicians in one of the four Advanced Practice Registered Nurse (APRN) roles. Whether as an advanced clinician independently diagnosing patients and prescribing treatment plans, or a nurse manager leading an entire department in a major hospital, you had better believe the salaries go up when you hold an advanced degree.
A Master of Science in Nursing (MSN) or Doctor of Nursing Practice (DNP) pushes salaries easily into six-figure ranges.
But an advanced degree comes with serious costs as well. Those aren't just in terms of tuition. By the time you get to a stage in your career where you are considering an advanced degree, you are probably already an active RN. Unless you plan to work and attend school at the same time, that means your opportunity costs include giving up that $73,300 salary you could otherwise pull in. Add that up over the three to five years required for an advanced degree and it's a significant expense by itself. Even if you decide to burn the wick at both ends by keeping your current job, you will probably forgo chances to earn overtime or advance your career there.
You may also still be paying down the costs of your bachelor's degree. That money has already been spent, of course, but the ROI for an advanced program needs to cover not just the costs it racks up, but the ones it took you to get there in the first place.
On the other hand, some of the trends in nursing education today might offer different incentives for MSN or DNP programs. For APRNs, the DNP may soon be considered a requirement rather than an option, for example. Increasing demands from advances in healthcare technology are likely to continue to build demand for higher nursing education.
Cost of Master's and Doctorate Programs in Nursing
Just as with lower level degrees, your decision to go with a state school or private university can have a significant impact on cost. According to NCES data, the median in 2019 was:
Public – With annual costs of $11,926 the typical two years to earn an MSN would come to $23,852, while a total of four-years in grad school to earn the DNP on top of that would cost a grand total of $47,704
Private -With annual costs of $25,442, the typical two years to earn an MSN would come to $50,884, while a total of four-years in grad school to earn the DNP on top of that would cost a grand total of $101,768
There's a good reason why we're showing the annual costs and not just the totals, and that's because there are two different entry-points for both MSN and DNP programs depending on the highest degree you've completed:
Pre-bachelor's RN-to-MSN … or traditional post-bachelor's MSN
Pre-master's BSN-to-DNP … or traditional post-master's DNP
So, for example, if you're coming into a master's program with a BSN, you'll spend about two years in grad school to earn your master's, and another two if you go on to earn a doctorate… If you have an ADN or nursing diploma and you're going into grad school via the RN-to-MSN route, you can add another year to your time in grad school, though you'll be saving a year in your undergraduate studies.
Again, the ROI for private schools tends to be best if you are committed to constant career progression and have your eye on a position in the leadership ranks. Name and reputation start to matter more when you are going into management-level positions. But patient care is a different story, so if you plan to devote yourself to advanced practice on the clinic floor, a prestigious public school teaching hospital could carry more weight than a generic private school program.
You also have an opportunity to save some money if you happened to get your RN without earning a bachelor's degree and you're planning to go straight into an accelerated RN-to-MSN bridge program. You'll still end up paying for 20 to 30 credits of bachelor-level nursing courses, but that's much less expensive than a full four-year degree.
Some programs, aptly named RN-BSN to MSN programs, are structured with a nearly-full bachelor's curriculum and actually award a BSN before you go on to earn that MSN, in which case that cost savings isn't as big.
DNP programs for BSN prepared RNs, on the other hand, virtually always involve going through a significant amount of master's-level curriculum before beginning DNP level courses, and typically award an MSN along the way.
Whatever route you take, the MSN or DNP you come out with in the end qualifies you for the highest salary ranges in the business.
Salary Ranges for Nurses with Master's or Doctoral Degrees
What do those salary ranges look like? Well, for nurse practitioners in our example states, these were the 2019 rates according to BLS:
California – $138,660
Florida – $101,510
Georgia – $105,670
Illinois – $107,860
Kansas – $100,550
New York – $122,550
Pennsylvania – $101,950
Texas – $115,440
Washington – $126,920
But master's and doctoral-qualified nurses can do much more than just advanced practice. That level of education opens up some serious management-grade positions, with serious management-grade paychecks.
Modern Healthcare conducted a survey in 2019 of executive-level positions in both hospitals and larger healthcare organizations. Some of the possible jobs open to nurses with advanced degrees have eye-popping salaries:
Chief Nursing Officer – $208,800 (stand-alone hospital) / $329,100 (healthcare system)
Population health executive – $403,300
Operations manager – $341,800
Risk management officer – $260,700
And the salary is not the end of the story, either. Executives often get some bennies that most people would be glad to have as a salary. According to the Modern Healthcare survey, bonuses and incentives for those jobs can tack on $94,000 per year.
There's almost no risk that you are going to come out on the wrong side of an investment in a nursing education at any level. If nothing else, it's a career you can be proud of. But the demands of the market in healthcare today give you great opportunities going forward. There is big money along with big satisfaction waiting for you at every level of education.
(Salary data reported by the U.S. Bureau of Labor Statistics in May 2019 for LPNs/LVNs, Registered Nurses and Advanced Practice Nurses (including NPs). Figures represent national data, not school-specific information. Conditions in your area may vary. Information accessed Jan 2021.)
(Tuition data provided by College Scorecard and the National Center for Education Statistics, services of the U.S. Department of Education.)