What Details Should a New Graduate Nurse Include on a Resume?
Writing the perfect resume is a daunting task for most new college graduates. Equipped with a new education, many new graduate nurses feel that their skill set may be limited and might not be sure how to structure the resume to best showcase their new skills. The mistake many new grads make is feeling that a lack of actual work experience means you are inexperienced or unqualified.
In fact, new graduate nurses often possess the latest and most current research and education in the nursing profession. Keep this in mind as you layout your nursing resume for the first time.
Rather than placing the focus on actual work experience, the focus of your resume as a new nurse graduate should be on actual education and experience acquired during college. How you structure the resume will determine its effectiveness. The headings on the resume can easily guide the prospective employer to see not only education but information about character traits, work ethics, organization membership, honors and other important details.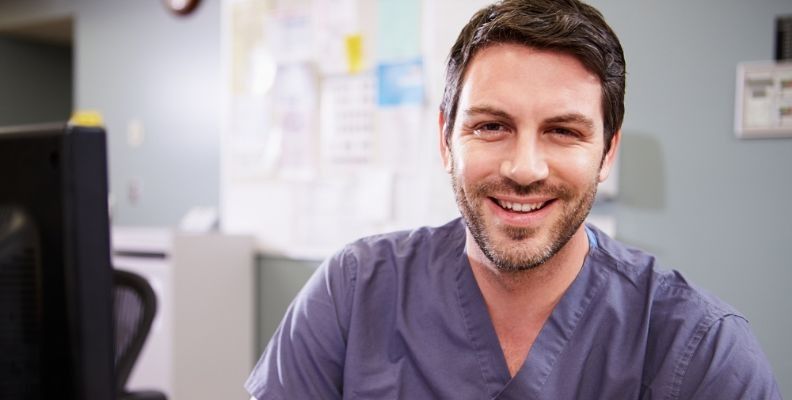 There are certain headings that every new nursing graduate should include on a resume. There are others that are optional but these four will showcase the hard work that you've just accomplished as well as what you offer to a new employer. They should also be in specific order beginning with the summary.
As stated, begin the resume with the summary or objective which will be the first heading after your contact information. The summary is your opportunity to convince the reader that you are a better candidate than the others who are also applying for the same position. It will allow you to be individual yet professional while explaining why you should be chosen for the job.
Research shows that recruiters spend an average of only six seconds reviewing a resume before deciding to read more. An effective nursing summary will be concise and readable. It will correlate your academic and professional experience with the actual job description that you want to be considered for.
There's not necessarily a right or wrong way to write a summary. The goal should be to match your actual experience and knowledge with the job that you are seeking. It's perfectly acceptable to also mention your own personal attributes – if you're an honor student, then this is the place to say so and give an example of that.
The next section should be "Licenses and Certifications". While in college you will have multiple opportunities to join your chosen career path professionally. And certainly, this is where you will specify your nursing license, complete with the state where it is issued, issue date, expiration date, and the number.
The next heading should be "Nursing Education". This is where you will list where you received your education including attendance dates, and the specific degree that you acquired. If your GPA was good, this is where you will list this information as well as any other honors you have received. If you have more than one degree, list this as well but begin the list with the degree that was earned most recently.
The next heading should be the specific information about the clinicals that you attended. This is the place where you can clearly define the pragmatic experience that you've gained. Include the type of unit, what hospital or patient care unit you were at, the dates that you were assigned and any other additional information pertinent to the clinicals that demonstrates your experience.
After you have focused on these four headings, there are other optional headings that you can include if you feel that they will directly relate to the job that you are applying for. For example, if you have a steady work history, this will demonstrate to your prospective employer that you don't mind hard work and that you are able to keep a job. Being a steady worker is an important trait so if you feel that your work history doesn't clearly define this, then omit it. If you do include work history, be sure to include the name of the organization, what your job title was, and any references that you can.
You can also list any professional affiliations or volunteer experience that you have. Public service and professionalism are valuable character traits and definitely worth sharing if they're substantive. Awards and achievements can also be listed if pertinent to the job. They can clearly demonstrate for your prospective employer that you're not only dedicated but have already become a top achiever in your field. However, if they were awards or achievements specific to your education, be sure to include this under the "Education" heading.
If you are bilingual, you will want to list your written and verbal fluency levels on your new grad nursing resume. Cultural competence is of significant concern, and your ability to interact with patients and families in their primary language is a valuable skill.
Landing your first professional nursing job can be one of the most exciting times in your life. After you have achieved your nursing degree, then focus on your resume so prospective employers can clearly see that you are the most qualified person for the job. Careful attention to the details on your resume can make all the difference between you and other candidates so take your time and make it shine.