Becoming a Nurse in the U.S.A. for Non-American Citizens
If you, like many of those who contact us every month, want to know more about traveling to the United States to attend nursing school, you've come to the right place. Whether you trained to be a nurse and practiced nursing in your home country, or if you are just looking to become a nurse in the U.S., there are certain steps you need to go through to make this dream a reality.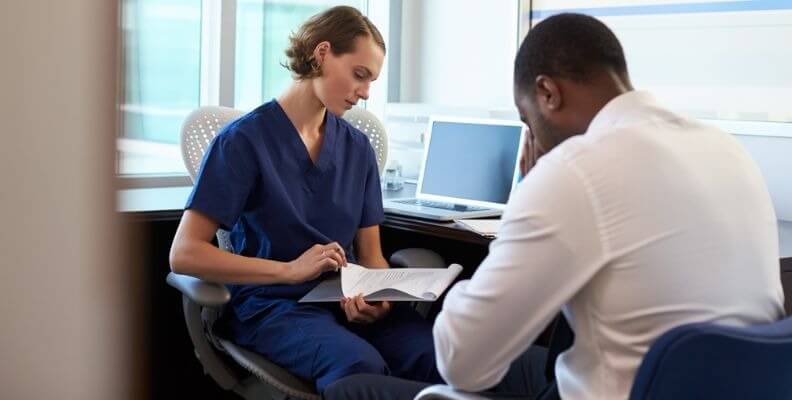 Step One – Pre-Screening
If you are a foreign educated nurse, the first step toward practicing nursing in the U.S. is to contact the Commission on Graduates of Foreign Nursing Schools (CGFNS) to complete pre-screening and to determine which services they can help you with. CGFNS provides several services including: evaluation of your nursing education in comparison with individual states' requirements for licensure in the U.S.; assessment of English language skills and proficiency; occupational visa application screening; and credentials verification.
If you plan to continue your nursing education in the U.S., or if you need to take additional courses to meet national standards, the CGFNS also offers credential evaluation for academic recommendations.
Step Two – TOEFL
Regardless of how your education transfers to U.S. nursing standards, you will likely need to take the TOEFL which is a test of English as a foreign language, measuring written and verbal skill. This test is required by most educational institutions in the U.S., including nursing schools. If you are planning on attending nursing schools in the United States, you will need to take this test in order to be accepted.
Step Three – Taking the NCLEX
If it is determined that your previous nursing education is sufficient to meet U.S. guidelines, you can then contact the State Board of Nursing in the state you want to work and live in, in order to see what licensure requirements are. Most states will require that you take the NCLEX, which is a standardized exam testing your nursing knowledge. Some states do accept foreign nursing license exams, so it is important to reach out to the nursing board in your state to meet exact requirements.
You can find a listing of all nursing boards on the National Council for State Boards of Nursing (NCSBN) page.
If you have additional questions about working in the United States as a foreign educated nurse, you can also find helpful information on the American Nurses Association website, or contact the resources listed below.
Commission on Graduates of Foreign Nursing Schools
3600 Market Street, Suite 400
Philadelphia, PA 19104-2651 U.S.A.
Telephone: 215-222-8454
Fax: 215-662-0425
National Council of State Boards of Nursing
676 N. St. Clair, Suite 550
Chicago, IL 60611-2921 U.S.A.
Telephone: 312-787-6555
Fax: 312-787-6898
United States Citizenship and Immigration Services Website