Tips for Travel Nurses: What to Know Before You Sign a Contract
By Bryan Christopher Warne, RN
You're about to sign a contract with a travel nursing company; but, before you sign a contract and agree to the standard stipulations and allowances outlined in the form in front of you, take a moment to realize a few essential things.
1) You are a Registered Nurse, a very highly sought after position in this country and throughout the world.
2) You are also about to sign a contract for (likely) about 13 weeks of your life.
3) This would mean that whatever days your facility would assign you, you must work. Taking into account these few facts, you may want some tips that will help you not only survive travel nursing, but thrive and actually enjoy wherever you live for the span of your contract.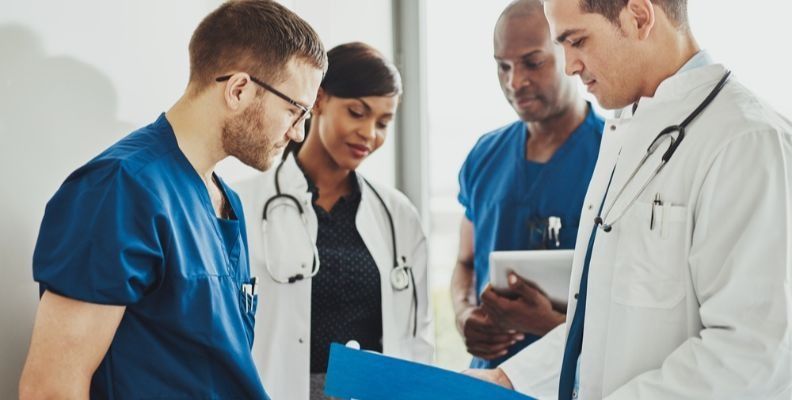 There may be various reasons as to why you got into nursing, but since you are now here, know that travel nursing is and can be a highly lucrative and a highly autonomous route. But in order for it to be that, you should take heed of these facts as well as the accompanying tips below.
FACT:
The contract you will sign will entail working 13 weeks (most commonly). That is, about a week (or three shifts) in orientation, and then the next 12 weeks working in the unit you are hired into.
TIP:
Have your agent write in a specific WEEK that you will be OFF OF WORK, or a specific amount of time you feel you may need. The reason for this is that you are going to be required to work the shifts the facility assigns you and these could be every other day or three in a row. No matter what, assigning yourself a specific period of "in contract" dedicated time off, guarantees you a break within that 13 week span of time. Trust me, you'll thank me later.
FACT:
The initial rates and stipends that your agent quotes to you, are the rates that your agency wishes to pay you. An additional fact: There is much more money available to you.
TIP:
If you have been with this agency for some time and feel comfortable, you can send a counter offer, or an amount that you deem is fair based on the location of the facility and your experience level. The travel nurse agencies may not love that I am giving you this tip, but the fact is, that the money they make is dependent upon YOU working. Because of this, you have tremendous bargaining power at this stage in the game.
FACT:
Your agency has an incentive to keep you working successive contract after contract, because (again) they only get paid if YOU are working. There are varying degrees to which agencies will attempt to convince you or urge you to work the next immediate opportunity.
TIP:
Again, I must urge you to think of your own whole health and take any necessary time off. The great thing about travel nursing is that after your 13 week contract is up, you are not obligated to work immediately thereafter. You can take a week, or a few weeks, for yourself and other endeavors you wish to embark upon. The biggest reason for this too is, if you are traveling to another location i.e. moving everything you've brought with you and settling in to another space, it can take A LOT out of you. So, trust and remember that you needn't be working back to back contracts as a travel nurse.
FACT:
You could be asked to float, at various times, to a different unit than the one you are assigned to in your contract. This will either be outlined in the contract you sign with your agency or it could be in the orientation materials you go through in the first week at the facility.
TIP:
Know your boundaries and be able to articulate this to your supervisors and charge nurses. If there is a level of care or specific care units that you are not comfortable or safe working in or don't feel safe working in let this be known up front. Again, the areas you should be expected to float to should be outlined in your contract or paperwork.
FACT:
There is a strong likelihood that there will be speed bumps, hiccups, or issues at some point in the process of travel nursing: starting from the filling out of paperwork for the facility prior to your arrival, to getting paid the first few times from your agency, and even through to continuing education or classes for the facility that you are to be working in– you will find that hang ups happen.
TIP:
Be patient. Be patient with your agent and agency. Be patient with the process. Because just like the medical field itself, it is not perfect, but a work in progress. Be patient and trust that things will get better, especially the more professionally you handle these snags.
FACT:
You can decide to receive stipends for your living situation and find your own accommodations or you can decide to allow your agency to find you housing.
TIP:
If you are somewhat familiar with the area and know of a place to stay, taking the stipends can make traveling much more lucrative. However, if you have a pet or have never been to the area you are about to work in, it may be best to stick with the agency. They can get you a place that will accommodate your pet and/or save you the hassle of trying to navigate a city you don't know well. Most likely the city you work in, or a nearby neighboring city, will have extended stay residences. These are a good option as they are furnished properties and while they can be expensive it does allow for you to travel lighter.
As you can see, there are many things that you must be willing to navigate to become a travel nurse, but the level of autonomy it can allow and the new experiences it may engender make it an ideal scenario for those nurses with an adventurous spirit. So take these tips to heart, companions.
And above all…safe travels.
Bryan Christopher Warne graduated from an accelerated nursing program in 2012. He began his nursing career in the Float Pool, gaining experience on units like Telemetry, Neuro, Renal, Pulmonary, Med-Surg, Ortho and Rehab. He is currently a travel nurse.