Can I Get Through Nursing School as a Single Mother?
Sabrina Loring, RN, MSN, ANP-C, began as a Surgical Technician over 30 years ago, and went on for an AD in nursing. She received her BSN and MSN from the University of South Maine and has practiced as an Adult Nurse Practitioner in Internal Medicine and Orthopedics. Most recently she has been teaching LPN nursing students, writing medical articles and raising her family.
If the answer to this question was "no", then there would be a lot less graduating nurses. I am currently teaching at a LPN program and I watch many of my "single mom" students juggle school, work and family. I also finished an undergraduate program as well as a master's program as a single mom, so I can share firsthand what it was like and encourage other women to not let that be a deterrent.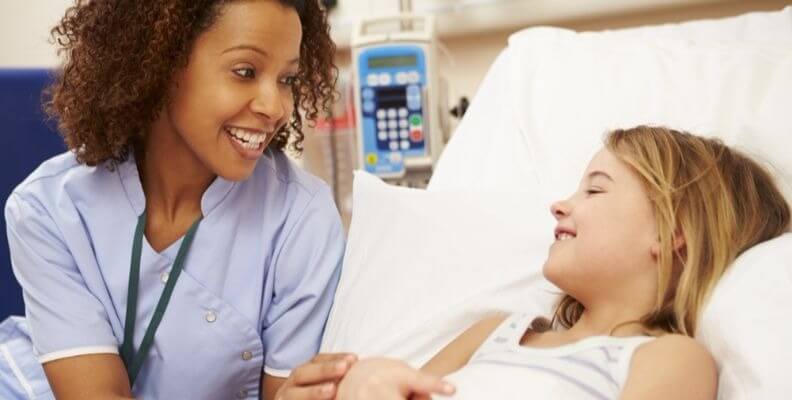 Being a single mother is hard work. I was employed as a nurse with a 5 and 2 year old when I decided to finally pursue my dream of completing my BSN and becoming a Nurse Practitioner. I spoke to a member of the nursing faculty at the University I wanted to attend. Her job was to sit down with a potential student like me, review all my transcripts, life experiences and talk to me about my goals and dreams. She could then advise me which academic track I needed to be in, add up the credits, determine what my class schedule would look like and how long it could take. She had been a single mom while she completed an undergraduate and graduate degree, and was currently working on her PhD. Together we laid out the next 5 years of my life.
I knew my decision to begin school with two young children would mean hard work and sacrifice, but it was that important to me that I knew there had to be a way to make it work. It took balance, organization and a lot of help. Many of my classmates were single moms, and we supported each other. Most of the faculty had completed their education this way, and because of that understanding they were flexible with class assignments and clinical scheduling. My children were resistant at first, but they witnessed their mother working for something important, and it was a good life lesson for them to learn. There were many proud children on graduation day. I would encourage single moms to follow their dreams and make it happen.