Do I Have the Qualifications to Be A Nurse?
Written by Nacole Riccaboni 
"You can't prove a negative." This was something a professor told me in community college and it's written on a post it on my bedside table.
Every morning, I wake up and see two things … a picture of my son and that Post-It note. It's a daily reminder to never let a negative thought stop me from attempting something new. You can't prove you will be a terrible nurse, you can't prove you won't pass your nursing class… Don't let self-doubt stop you from trying!
Positivity, Caring and The Keys to Compassionate Nursing
I get so many messages from prospective nursing students asking what qualifications are needed to be a nurse.
There is a no trait that will deter you from being a nurse but one requirement is caring. I've worked next to many individuals who passed the NCLEX-RN exam and left the nursing profession within 90 days because he or she didn't truly have a passion to care for other individuals.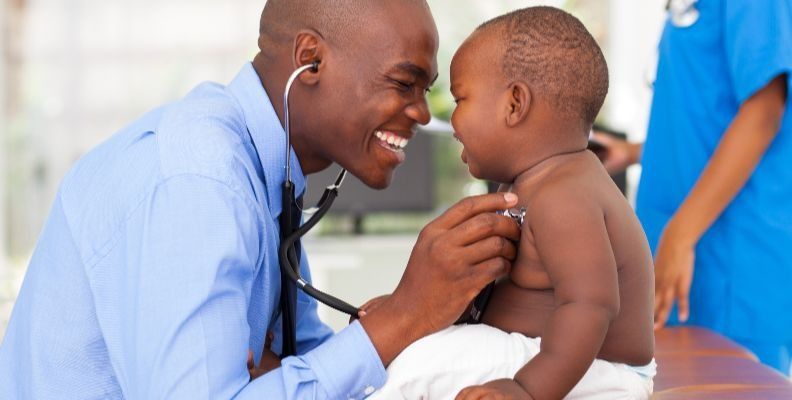 Whether you're on a pediatric floor or intensive care unit, caring is universal and necessary.
Of course, one mandatory qualification of being a registered nurse is passing the NCLEX-RN exam. But healthcare is so much more than one qualifying exam. Nursing is more than tasks, paperwork and charting. I personally believe that nursing is a social profession. When I clock in for my shift, I can't wait for the opportunity to enter someone's life and make a positive different.
Whether it's educating an elderly individual on new-onset diabetes or talking to a teenager about the dangers of drug use, I'm making a difference. Communication is a social construct and requires various elements of interpretation or processing. Those fundamentals only occur if a nurse cares about the individual, the situation and is the patient's advocate.
Are your parents divorced? Are you a single parent? None of those things will factor in you acquiring knowledge during your nursing school education. Actually, those life experiences will make you an even better nurse because you will be able to relate to individuals going through those same life events. You will provide a certain insight other non-tested individuals will lack.
For example, I had a patient who attempted suicide after failing a few courses in college. When I walked in, he wouldn't look at or talk to me, he just wanted to be left alone. In his current emotional state, I respected that and left him with the in-house sitter. About 30 minutes later, someone asked me how graduate school was going and I talked about bombing a few exams that week. Directly after conversing with a co-worker about my school issues, I entered the room and the patient asked me to talk more about my college experience.
I sat down and we talked for about 45 minutes. Though failing exams isn't something I'm proud of, it helped the patient understand that things can get better and he was not alone in his educational struggle. There are going to be moments in your life when you feel ashamed, embarrassed and low… but those moments do not define you as a person.
They are moments you grow from, and nothing more. Don't give them any more power than that!
Caring is indiscriminate. I say this because sometimes prospective nursing students assume every patient interaction will be a positive one.
Sadly, that is not the case and some interactions are out right unfriendly. I work in the critical care setting so, my perspective might be different. But in my experience, when a person is admitted into the intensive care unit, he or she isn't going to be smiling. He or she will probably be irritated and in some types of pain.
And you know what? I completely understand! When my husband had his heart attack, we were placed in a hallway (on a stretcher) for about two hours while we waited for an open bed. I was scared, crying and we were in a hallway with staff and other random people staring at us. We felt our entire life was on display at the worst moment in our lives.
That moment will be with me for the rest of my life and plays in my mind every time a patient arrives and is upset. I've been there and now I'm on the other side wanting to do what I can to make a positive difference. From that experience, I learned that patients are just people coping the best way they can in that exact moment.
It might be messy and upsetting but that's life. You must understand the emotional collar coaster that is healthcare. It's not about you (the nurse), it's about the experience itself. Nurses are a small, moving part in a much larger machine. Caring will help you to understand your patient's experience and current stresses.
Caring will give you empathy and a level of understanding that will guide your actions.
Patient care isn't simply about giving medications or doing tasks, it's about physical and emotional care. That is what nursing is about, caring for people at their worst. And that worst can be physical (injury) or emotional (anxious). When you understand that passion, you will never work a day in your life. I've been a nurse for five years now. I've had many jobs from being a secretary to youth counselor and no other job brought me the joy that nursing has.
Nursing is its own disease and I've got it.
There is no evidence that will prove if nursing is for you, you just have to make the leap and understand the goal of helping your community and truly understanding how to care for people in their times of need.
If you are ready to take the next step, reach out to the schools below to learn more about becoming a nurse!