Tips to Prepare for the NCLEX
By Jennifer L.W. Fink, RN, BSN
Jennifer L.W. Fink, RN, BSN is a professional freelance writer with almost a decade of experience as a Registered Nurse. She's worked in both hospitals and nursing homes as a med-surg, geriatric and transplant nurse. Her national publication credits include Parents, RN, Ladies' Home Journal, Nursing Spectrum, Pregnancy and Journal of Christian Nursing.
The NCLEX is a little scary, isn't it? After years of education, one test – and one test alone – will decide if you're ready to practice. No wonder you're a bit nervous!
The NCLEX is an important test, but it's not nearly as intimidating as you think. If you paid attention in school and worked hard during your clinicals, you'd probably do fine right now, without any additional prep. But since the test is so important, few nursing students feel comfortable walking in cold. They – understandably! – want to do everything possible to increase their odds of passing on the first try. Sure, you can take the test over again, but wouldn't you rather take it once and be done?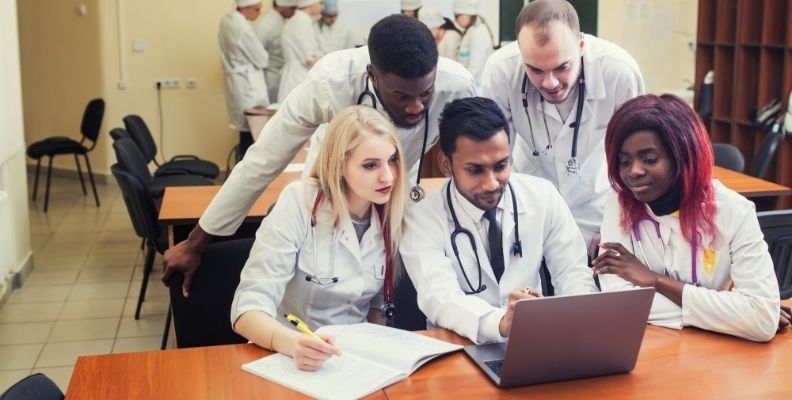 First, familiarize yourself with the test and testing format. The NCLEX is a computerized adaptive test, meaning that test questions are selected for an individual based on her answers to previous questions. In practice, what this means is that you'll answer anywhere from 75 to 265 questions during your testing time. (You have five hours to complete the test, but most students finish it in far less time.)
Learn as much as you can about test. According to the NCLEX Detailed Test Plan (available online), you'll be tested on safe and effective care, infection control, health promotion and maintenance, psychosocial integrity, basic nursing care, pharmacology and physiological adaptations. In other words – everything.
Before you panic, remember: This is what you've been studying for the past few years. You know this stuff! If you'd like a little additional prep, though, options are everywhere. You can study on your own or with a group. You can purchase an NCLEX review book. You can take practice tests online – for free! Or you can sign up for a paid review course.
When considering your options, think about your personal learning style. Do you learn best when you hear something or when you read it? Do you prefer to study alone or do group study sessions motivate you? Will you be able to stick to a personal study plan, or do you need the structure of an expert-led review session?
Nurses-to-be have never had so many test prep options. Talk to recently licensed grads and consider all the alternatives before devising your individualized course of study.