What is an Oncology Nurse and What Do They Do?
Jennifer L.W. Fink, RN, BSN is a professional freelance writer with almost a decade of experience as a Registered Nurse. She's worked in both hospitals and nursing homes as a med-surg, geriatric and transplant nurse. Her national publication credits include Parents, RN, Ladies' Home Journal, Nursing Spectrum, Pregnancy and Journal of Christian Nursing.
"Oncology" is a fancy word for cancer, so oncology nurses are cancer nurses – nurses who care for patients and families dealing with cancer. Oncology nursing is an incredibly broad field that encompasses everything from cancer prevention to end-of-life care. One oncology nurse may work with children while another administers chemotherapy to older adults. Still others work in the community, designing outreach programs to encourage early detection.
While oncology nurses can choose to specialize in a variety of areas, all oncology nurses share a common knowledge base. Each is prepared as a Registered Nurse. You can start an oncology nursing career with a two, three or four-year nursing degree, but most employers prefer a Bachelor's of Science in Nursing.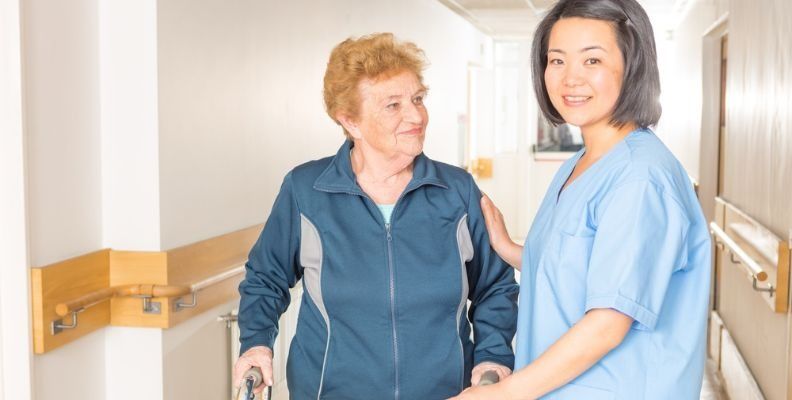 Oncology nurses must possess a basic understanding of cancer care. They must understand the basic genetics, biochemistry and physiology of cancer. They must be familiar with the most common cancer treatments, including surgery, chemotherapy and radiation, and they must be prepared to deal with the many side effects of cancer treatment. Cancer nurses should also be compassionate. Cancer is much more than a physical disease; cancer affects every aspect of a patient's being. Oncology nurses help patients and their families negotiate some pretty dark days. Cancer nurses are also experts in pain control.
Some cancer nurses specialize in a particular type of cancer (cancer of the female reproductive system, for instance), while others specialize by patient population (pediatrics or geriatrics). Oncology nurses develop expertise through clinical practice, continuing education studies, certification programs and advanced degree programs. The Oncology Nursing Certification Corporation offers certification as an Oncology Certified Nurse (OCN), Advanced Oncology Certified Nurse (AOCN) or Certified Pediatric Oncology Nurse (CPON). The Oncology Nursing Society (ONS) also offers a Cancer Chemotherapy Program. Advanced-practice roles include oncology clinical nurse specialist and oncology nurse practitioner. Some advanced practice nurses also conduct research, studying various interventions that may improve the care or quality of life of cancer patients and their families.
The demand for oncology nurses is expected to increase over the next few years as the population ages (most cancers occur in patients over 55) and as we learn more about the disease. Thanks to advanced treatments – and the excellent care of oncology nurses – cancer patients today are living longer than ever before, leading to a whole new area of specialization for cancer nurses: survivorship.
Useful Resources