Importance of LPNs in a Nursing Culture of Patient Safety
Patient safety is of critical importance in the healthcare industry today. It also constitutes a vital component of quality nursing care delivery. The healthcare system as it exists is prone to errors which can be adverse to patient safety. Many different members of the system, including patients, nurses, administrators, physicians, and other involved stakeholders are all responsible for ensuring that this system work together so no harm comes to the patient.
In order to insure that this process is as efficient as possible, it's important for each healthcare provider to understand the role of the LPN as a crucial member of that team.
LPN's, or Licensed Practical Nurses, act in a task-oriented role under the direct supervision of Registered Nurses. The role of the LPN in each healthcare environment varies, but when it comes down to, the practical nurse is one of the most important providers of direct patient care.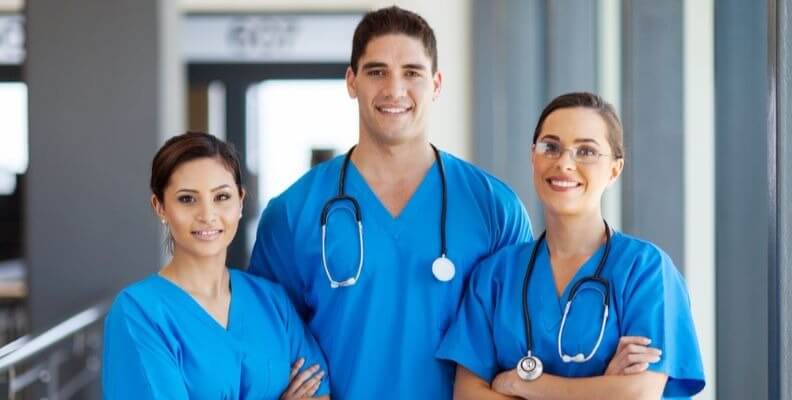 As an integral member of the healthcare team, the LPN provides input into assessment of the patient as well as planning and evaluation of the overall provision of nursing care. The LPN implements the nursing care plan under the direct supervision of the registered nurse, using judgment and diligence at all times.
It's important to note that most delegations made by registered nurses, nurse practitioners or physicians are not automatic but generally competency based. Many experienced LPN's are capable of making determinations and providing certain types of patient care safely and are allowed to do so when those in authority deem appropriate. LPNs serve as primary caregivers and are often the eyes, ears and hands of the nursing team.
With some general confusion in the healthcare industry regarding the specific roles of RNs and LPNs, it's important to a culture of safety that nurses understand which types of responsibilities are under the direction of the registered nurses and licensed practical nurses.
Safe and effective nursing care has to be provided in an environment of shared responsibility, realizing that no one is better or more qualified because of a distinction in 'labels' such as RN or LPN.
The reality is that each nurse has different education and knowledge backgrounds, creating a different job description, expectation and distinct role in healthcare delivery. Realizing these differences can help to ensure for patient safety. Appropriate staffing patterns and open communication between staff members is critical to the successful delivery of quality nursing care.
New graduate RNs should always be encouraged to look to an experienced LPN as a valuable resource, regardless of degrees held. Supporting a culture of safety includes recognizing resources in nursing, and using them to educate and empower others.
According to Nursing World, there are some startling statistics regarding patient safety that demonstrate a clear need for changes in the healthcare industry and in the nursing profession.
28% of adverse reactions to medications as well as 42% of life-threatening events in health care are preventable.
10 to 30% of lab test results are inappropriately classified as normal.
These may be shocking statistics to some.
The National League for Nursing supports the irreplaceable role of the licensed practical nurse in the process of providing quality, safe patient care using evidence based practices, diligence, knowledge, experience and professionalism. LPNs actively provide nursing care to vulnerable patients in all health care settings.
With the ongoing transformation of the health care industry, focus over the last decade has been on the advancement of nurses in the practice to that of a BSN and higher leaving the future role of the LPN undefined for the most part. Without clear responsibilities and defined roles, patient safety will clearly be affected. LPNs provide quality care across the continuum, particularly among older adults and those patients needing long-term chronic care.
While the LPN may not be a licensed professional nurse, the practical nurse does share with the rest of the nursing community a commitment to providing safe, quality care to patients in a cost effective environment.
As a critical member of the nursing team, it is important that all nurses, LPN or RN, collaborate and work together with the ultimate goal being quality patient care and streamlined delivery of that care.
According to the Bureau of Labor Statistics in 2012, employment of LPN's is expected to grow by 22% by 2020. The shift of the role of the LPN is moving from acute care to long-term care and care in community based settings. According to the National Council of State Boards, newly licensed practical nurses are employed primarily in long-term care facilities or ambulatory care facilities with approximately 12% working in hospitals.
These statistics reinforce the vital aspect of the nursing workforce that LPNs occupy. Each nurse plays a critical role in providing healthcare and meeting the needs of the elderly as well as chronically ill patients of all ages. By 2020, 12,000,000 Americans will be in nursing homes, and at this time, 70% of the care being provided in nursing homes is done by licensed practical nurses.
The need for an educated and highly valued LPN workforce is clearly defined and their role in practicing in a culture of safety is undeniable. As we recognize all nurses during National Nurses Week 2016, let's not forget the vital role LPNs and LVNs play in providing safe, effective and expert nursing care to patients and families across the healthcare industry.
Thank you LPNs, and Happy Nurses Week from all of us at BestNursingDegree.com!