What Are Military Nurses?
Lorry Schoenly, PhD, RN is a nurse writer and educator with over 25 years of experience. She has been certified in five different clinical specialties including critical care and emergency nursing. Starting as an associate degree registered nurse, she continued her schooling in traditional and distance-learning settings to obtain a BSN, MSN, and PhD in nursing while working full-time and raising a family. Lorry teaches nursing in a variety of settings including webinars and online nursing courses.
Nurses in the military provide nursing care for wounded and ill soldiers wherever they are stationed around the world. During combat, military nurses may provide this care on the front line or in the field. In peacetime, military nurses work in a variety of settings providing ambulatory, maternal/child, acute and rehabilitation nursing care. Military nurses can serve in the Army, Navy, Air Force or Marines.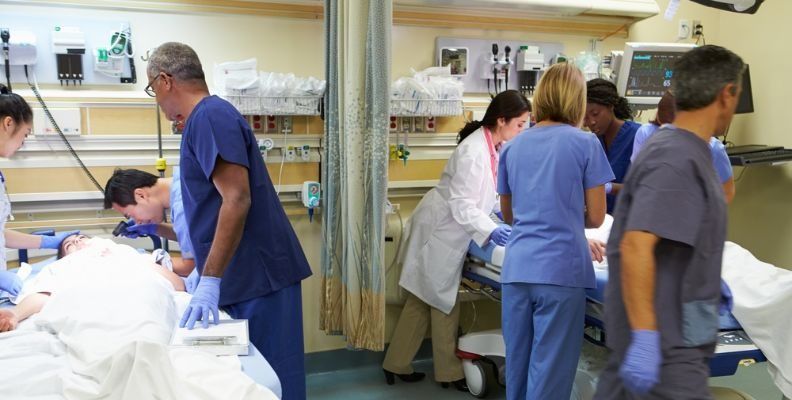 What to Expect as a Military Nurse
Military nurses sign-up for a period of service and can be assigned to any position based on ability and need. They may travel to different countries and climates and often are faced with new and challenging clinical situations. In wartime, military nurses manage battle trauma from land-mine injuries, vehicular accidents and blast injuries. Core protective gear such as body armor and Kevlar have reduced the number of thoracic injuries; however, many limb injuries remain.
Nurses assigned to duty on US and foreign bases have the opportunity to deliver nursing care to recovering personnel. They also provide care to the families of soldiers, which can include maternity and pediatric care.Many nurses take advantage of the generous educational opportunities afforded in the military. Scholarships and loan repayments are available to obtain advanced degrees and specialty certifications. There are even nursing schools within military establishments.
How to Get Started in Military Nursing
Entering into military nursing is a commitment. Be sure you understand everything explained at the recruitment office. Since most recruiters are not nurses themselves, they may not have all the information you need to make a decision. Ask to speak with someone in the nursing hierarchy who will be able to answer your specific questions. Remember that there are four military branches and each have nursing opportunities. Research each one to find the position that best fits your interests and needs.
Useful Resources for Military Nurses