Cardiac Care and American Heart Month
Posted by Shanna S. RN, BSN on February 13, 2014
February is American Heart Month, a month long public awareness campaign organized by The American Heart Association intended to raise awareness of heart health. It is also Valentine's Day this week, for those of you so inclined to celebrate it. As such, I found it appropriate to take this opportunity to spotlight a segment of nurses who are dedicated to endeavors of the heart: Cardiac Nurses.
Nurses Who Get to The Heart of the Matter
In my years of nursing I have found that, when talking to other nurses about cardiac issues, most of us fall into one of two camps. Either you love the heart or you don't. There are those of us who are riveted by the loop replay of a dye study, and could watch the flow through cardiac vessels over and over, if only to determine just how occluded the widowmaker might be: and there are those of us who wouldn't set foot in a cardiac cath lab unless we were on the table.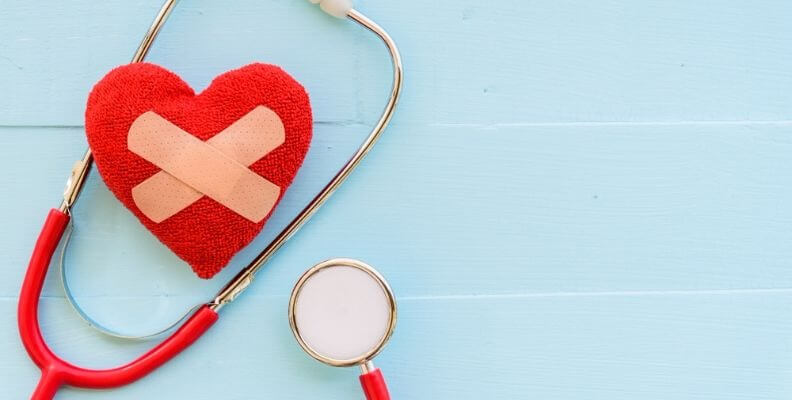 There are those of us whose eyes glaze over at the sight of a rhythm strip, and those of us who stuff really interesting ECG strips into our pockets, excited to share the perfect U waves with the next shift, and ready to show new grads what pacer spikes, A-fib and V-tach actually look like.
Anyone is capable of dealing with those red paper hearts, but there are few who are able to deal with the actual beating heart that fills the chest. If you are still reading, then you may just be one of those who are moved by the heart…and I'm not talking romance, here.
I'll try not to wax poetic, though it's a touch difficult, given the season and my own love of the heart…
Regardless of any season, Cardiac Nurses are some of the most intelligent, capable and independent nurses in the profession. I know nurses who can practically manage anticoagulant therapy in their sleep while reciting titration rates for any number of drips most nurses have never even hung. Nurses who can predict how the post-op day two CABG in 312 is going to tolerate the day, simply by paying attention to a patient's morning labs.
Cardiac nurses deal with one of the most complex body systems, the mainframe, if you will, of so many other body systems, and it is no easy task. Cardiac nurses can almost smell the tiny changes in the rate and rhythm of the heart that need attention. Cardiac nurses, yes, those of you who have actually performed a pericardial thump instead of just watching it on Grey's Anatomy… you are the nurses who need recognition this week!
So, thank you, Cardiac Nurses, on behalf of us all!
Thank you for rescuing and reviving, for being the first responders, and for providing some of the most difficult nursing care in the field. We at BestNursingDegree.com salute you, and I for one, would like to thank you from the bottom of my heart.
Its February, so we've likely all seen the red dresses, the bold hearts, the red lit monuments, the advertisements for candy, flowers and Hallmark cards. As nurses, we have heard the news clips and radio spots highlighting the importance of a healthy heart, both literally and figuratively, all month long.
We've also seen a major heart-friendly public health move by a large corporation, as just this week a major pharmacy chain has discontinued selling tobacco products, joining a handful of other retailers who appear to be aligned with public health enemy #1: Heart Disease.
Combatting heart disease is of significant concern to nurses, especially those who have seen the effects of smoking, high blood pressure and fat laden diets firsthand. These things can wreck havoc on myocardial functioning, as well as the larger effects on the larger cardiovascular system throughout the body.
That is why we have things like American Heart Month. To raise awareness of heart health, and to give the public the information needed to prevent things like strokes and heart attacks. For, although Cardiac Nurses love what they do, most would rather not have to do it. As nurses, we would prefer our patients stay healthy and not require intensive cardiac care. That is why we also support awareness campaigns, aimed at improving health before it requires cardiac nursing care.
An ounce of prevention is worth a pound of cure.
Preventative measures to prevent heart disease are cost effective and efficient for our healthcare system, so raising awareness of ways to prevent heart disease is crucial. Nurses can be a significant force in these efforts. The Preventative Cardiovascular Nurses Association (PCNA), is a nursing organization that is specifically focused on preventative measures aimed at stopping strokes and heart attacks before they strike. Nurses are a crucial component in any health improvement endeavor, and according to the PCNA , nurses around the world are catalysts for heart disease prevention.
One of the easiest ways to raise awareness is to join with others who share a common interest, cause, and dedication. That is what professional nursing organizations can do. They bring together a certain segment of specialized nurses, who, when combined, represent a significant resource in regards to treatment and care of patients with a certain set criteria of signs/symptoms, treatment modalities, care management concerns, and medication regimens.
As a Cardiac Nurse, there are several different organizations whose missions are aligned with cardiovascular health. Like the PCNA, these organizations provide networking opportunities, teach nurses how to advocate for their patients and communities, and spread health education through awareness and education campaigns.
Professional Organizations of interest to Cardiac Nurses may include:
To many in the healthcare industry, the resources provided by organizations like those above are invaluable. Professional organizations often grant members access to research databases that are unavailable to the general public. The collection of and access to archived and online research publications offered by sites such as the AACN and SVN can help clinicians make the best healthcare decisions for patients, families and communities.
There are also specialty certifications that cardiac nurses can obtain, which expand your education, your caregiving knowledge, and your clinical expertise. The AACN offers CVRN designation, and the ANCC offers RN-BC in Cardiac-Vascular Nursing. Obtaining your specialty nursing certification is another great way to improve health, as you possess expert knowledge and the most recent clinical guidelines and standards for cardiovascular care.
And please, take the time to reach out to a Cardiac Nurse and say thank you.
They really are at the heart of the matter.
Shanna Shafer RN, BSN is driven by the impact nursing, and nursing education, can have on the health of our patients, families, communities, and nation. She has almost ten years of nursing experience in a variety of settings, and currently serves as the Managing Editor at BestNursingDegree.com