Choosing a Nurse Practitioner School
By Nacole Riccaboni RN, BSN, PCCN, CCRN, TNCC
Nurse Nacole is a board certified registered nurse, blogging about advanced nursing education and being a new nurse. On her self entitled blog, Nurse Nacole posts daily nursing tips, along with advice on nursing academics, licensing exams, professionalism and nursing school success. Nacole is currently in school to become a Nurse Practitioner.
I started looking into Nurse Practitioner school immediately after graduating from an RN-BSN program. I didn't want to waste anymore time and wanted to see what options were available to me. I knew that I wanted to remain in the acute care setting but I also wanted the option of working in family practices.
My RN-BSN program was entirely online and I excelled at that, so I also was searching for a Nurse Practitioner program that was 100% online, requiring visits to the campus only when absolutely needed. I work full-time and really wasn't looking forward to traveling for classes daily or even weekly. I was spoiled, in a way, by my online RN-BSN program and concluded that an online Nurse Practitioner program was for me.
There are more options if you are looking for the on-campus option, but if you want strictly online, you are going to need to do some in-depth online research. You might have to e-mail admissions or even advisors to find out if the program is offered exclusively online.
Often times, I was told it was an online program, but later found out that I would have to fly 500+ miles to meet on campus requirements each semester. While many of these programs were "technically" online, some of them required on campus components that would have been too expensive for me to fulfill.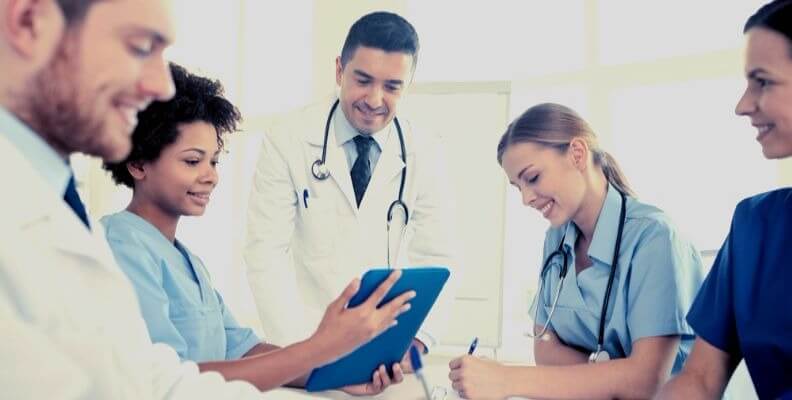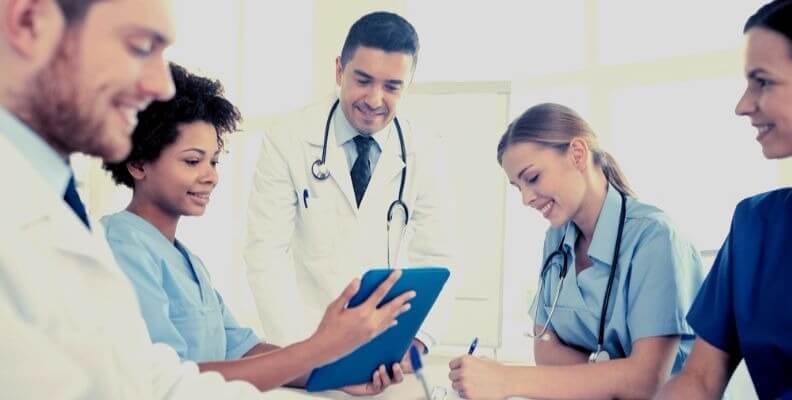 I made it a "must" to include talking to both an Admissions Advisor and a Nursing Program Advisor. Often times, admissions only knows one aspect of information but the actual program advisor will tell you what is truly expected of you throughout the course of the program, including what may be required for traveling, as this may represent an extra cost to you as a student.
There are many specialized nurse practitioner programs, ranging from acute care pediatrics nurse practitioner to psychiatric nurse practitioner. As stated earlier, I was looking for an acute care Nurse Practitioner program with a family option. It took some time, but I found a program called an emergency nurse practitioner that offers both Acute Care/Family NP education.
The lesson in this is that, whatever specialty you are interested in, there may be a program that seems exactly right for you. Some nursing students feel like family or adult-gerontology NP options are the only ones available when searching online. This is not necessarily the case.
I recommend allowing yourself the time to search thoroughly for the program you are interested in. Don't pick the first option just because you don't "see" anything else. Be patient with yourself and find the right pick. Choosing, enrolling, and paying for a program that you are "kind of" interested in can cost a lot of money and may not be the best use of your valuable time.
If you have more than two options, you can also add a specialty certificate onto your advanced practice degree, if that option is offered by the school you choose. I, myself, am pursuing an Acute Care/Family NP education, along with a Cardiology certificate, drawing upon my current experience and interests.
That is the amazing thing about the nursing profession, your options are limitless. You can work in a hospital setting, doctor's office, operating room or throughout the community. Your passion can truly be reflected in your education and your practice setting.
The key to choosing the Nurse Practitioner program that is right for you is to do some detailed research. It is possible to find the right school with the right educational path that suits your passions and lifestyle. I did. And to you, I say, "Good luck".
To find out more about Nurse Practitioner Program options, both online and on campus, visit our program pages and request information from the schools whose offerings reflect your interests. As Nacole said, looking into several different programs is a good idea, and you can request information from as many schools as you like. Once you decide where you are interested in attending, speaking with the admission representatives from each program, as well as nursing faculty, can be very helpful.
If you are having trouble finding the Nurse Practitioner programs you are looking for, email us at info@bestnursingdegree.com, and we will do our best to help in your search.