Things to Know Before You Start Your Bachelor's in Nursing Program
Your journey to becoming a nurse begins with training, and you may decide your path begins with enrollment in a nursing undergraduate program. A Bachelor's in Nursing (BSN) will help you become a Registered Nurse, as well as provide you with the training and education you need to enroll in a graduate program and advance your career in healthcare.
Before you begin applying to college, you'll want to know these nursing school basics, which will help you select the right school, as well as the right type of program.
Tasks to Complete Before Entering a BSN Program
Nursing school represents one of the most demanding types of career preparation you can undertake. BSN nursing schools that are approved by the Accreditation Commission for Education in Nursing (ACEN) or the American Association of Colleges of Nursing (CCNE) require that you dedicate yourself to anywhere from two to four years of rigorous study.
Some of the common tips to succeed in nursing school that teachers and faculty will recommend to you before you enter school include taking advanced science classes in high school, as well as ensuring the nursing program you choose is accredited. Not only should your school be regionally accredited to grant degrees, but the school's nursing program should also be accredited by ACEN or AACN.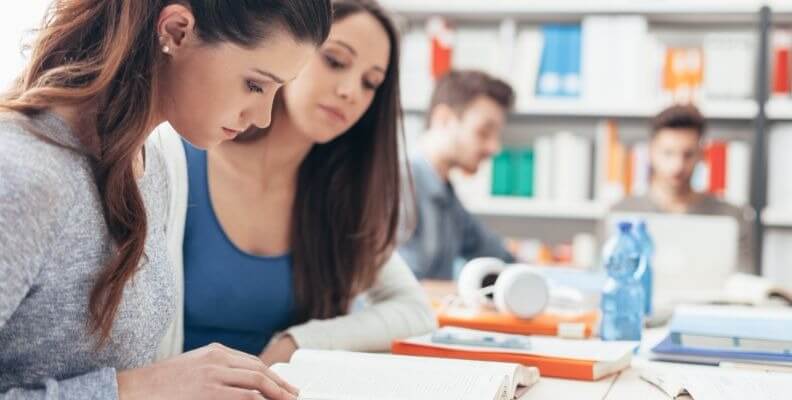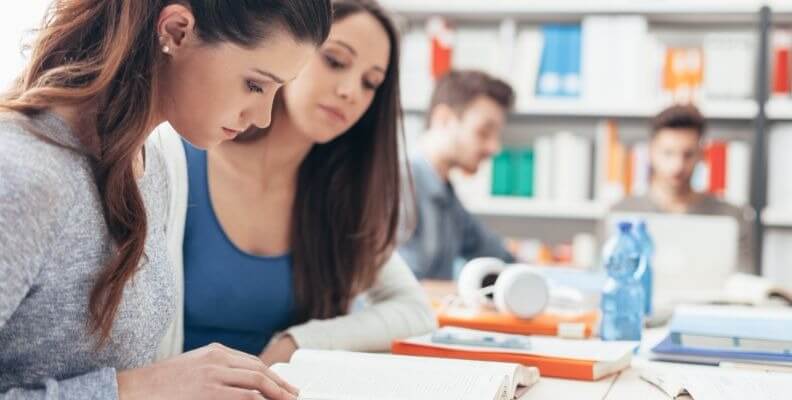 When you settle on a few schools to which to apply, you'll find that they will often have common application requirements. Most traditional four year nursing schools require that you possess a high school diploma, but the GPA required by various schools will vary. Some schools will want a GPA of at least 3.0, but others may allow you to apply with a GPA of 2.5 or above. Additionally, certain BSN degree schools will admit you on a conditional basis if you don't meet the minimum GPA.
If you plan to apply to a particularly competitive nursing program, you may wish to volunteer during the summer between your high school semesters. Although most BSN nursing schools don't require work experience or volunteer hours, real-world experience remains a valuable addition to your nursing school application.
Here are a few places you may wish to volunteer before entering your nursing program:
Local health clinics
Nursing homes or assisted care facilities
Hospitals
Private practices
One of the best reasons to engage in volunteer work before conducting a search to find bachelors degree progams in nursing is the simple knowledge that this volunteer work can make it easier for you to figure out if a nursing career is the right path for you.
Nursing is just one facet of our nation's diverse healthcare industry, and you may find that you would fare better in an administrative position or a job in a different area of healthcare. Nursing school is not only a big investment of your time, but it's also a monetary investment that may require financial aid or loans. That's why it's essential to be sure that this is the career you want to pursue.
Helpful Class Preparation for Nursing Undergraduate Programs
Some of the nursing school basics you'll learn in your classes in nursing school will include anatomy, physiology, biostatistics, microbiology, and nutrition. Top BSN programs will require that you learn hundreds of essential terms and healthcare concepts throughout your time in nursing school.
Before you enter the program, you may wish to consider taking advanced science classes during your junior and senior years of high school. If you've identified a few schools you'd like to apply to for nursing school, you may wish to contact the schools to ask for recommendations on the best classes to take before high school graduation.
If you are ready to contact the best nursing schools in your area, use our list of BSN programs to get started.
Four Year Nursing Schools are Just One Option for Future Nurses
Future nurses enjoy a variety of different paths to Registered Nurse (RN) status, and it's important to choose the path that most closely aligns with the education required for your employment goals. If you wish to move into management or take on leadership roles in healthcare, you'll benefit greatly from a BSN since further study in a graduate program may be required.
Virtually all graduate nursing programs require applicants to possess a bachelor's degree before acceptance is granted. If you're an RN who has a few years of experience in a hospital setting, as well as a bachelor's degree in nursing, you stand an excellent chance of acceptance to a graduate program and a prosperous future as the head of a nursing department. You can also find RN to MSN bridge programs that help you move into graduate school without attending a separate BSN program first.
A BSN also helps prepare you to start training to become an advanced practice registered nurse (APRN) like a nurse anesthetist, nurse practitioner, or nurse midwife. According to the Bureau of Labor Statistics (BLS), the minimum education required for APRNs is a master's degree, which means you must first obtain a bachelor's degree. However not every nurse will want to seek out work as an APRN, which may mean you'll want to consider the difference between an associate's degree versus a bachelor's degree.
One of the primary differences between these educational paths is the length of time required to obtain each degree. An associate's degree will usually take you around two years to complete, and a bachelor's degree will often take four years.
If you already possess a bachelor's degree in a different field, you may wish to look additionally at accelerated programs that may reward a bachelor's degree in nursing just as quickly as an associate's degree. Similarly, if you're a current RN who entered the profession after obtaining an associate's degree in nursing, you may wish to consider RN-to-BSN programs, which also offer a shorter timeline than traditional BSN degree schools.
One of the best tips to succeed in nursing school is to ensure that you choose the right program at the right time.
It's easy to find bachelors degree progams in nursing, but it's essential to investigate each available degree format before making your choice.
The Benefit of Nursing Undergraduate Programs
Healthcare delivery methods are rapidly changing, and BSN nursing schools can provide you with the broad spectrum of knowledge required to enter virtually any aspect of modern healthcare. From outpatient care to critical care, your nursing degree can help you enter work within a hospital as easily as a neighborhood clinic or a private practice.
According to the American Association of Colleges of Nursing, only around 22 percent of working nurses had a BSN in 1980. By 1996, statistics suggested around 31 percent of nurses held bachelor's degrees, and the number has risen in the decades since. Your Bachelor's in Nursing will serve you well whether you wish to enter the nursing profession immediately after graduation or whether you wish to attend graduate school.