What are the Differences Between a 2 and 4 Year RN Program?
If you are aspiring to become a registered nurse (RN), there are two common routes for acquiring the proper education.
You can complete a two-year nursing program at a community or technical college and earn an Associate's degree in nursing (ADN).
You can enroll in a four-year nursing program at a college or university and graduate with a Bachelor's degree in nursing (BSN).
In both cases, you will take the National Council Licensure Examination for Registered Nurses (NCLEX-RN) after graduation. Upon passing this examination and meeting the requirements of the relevant state Board of Nursing, you will receive a license to practice as a registered nurse (RN) in that state.
ADN Program Requirements
The ADN program focuses on providing you with the basic nursing knowledge and skills required for patient care in a variety of settings. Courses such as the following are common to ADN programs.
Fundamentals of Nursing
Human Growth and Development for Health Professionals
Maternal and Newborn Care
Pediatric Nursing
Medical Surgical Nursing
Mental Health Nursing
Anatomy and Physiology
Microbiology
Pharmacology
Nutrition
Ethics and Law
Nursing courses may include laboratory sections where mannequins, models and other equipment are provided for students to learn and practice clinical skills. The clinical practicum may be scheduled as a semester course at the end of the program, or spread throughout the program–one or two days a week or on weekends.
In addition to your nursing classes, general education courses such as English Composition, Psychology, Mathematics, Biology, Chemistry, and Humanities are required for the Associate's degree.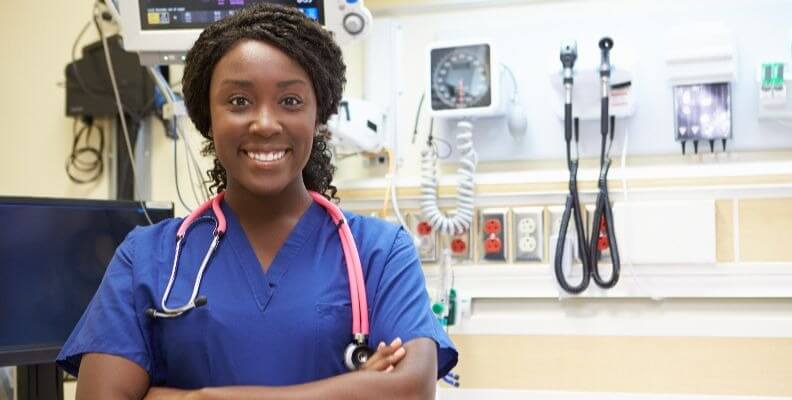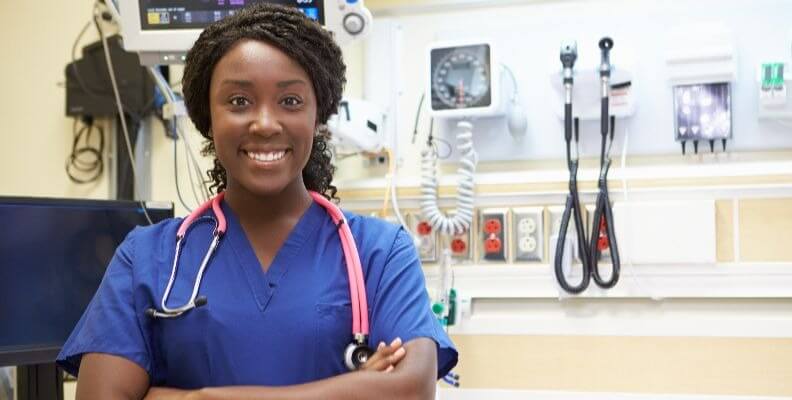 Healthcare delivery today is changing rapidly with a shift in emphasis from treatment to prevention. Patient care is moving out of hospitals and into outpatient and primary care facilities. Current BSN programs are designed to prepare registered nurses for an expanded role in healthcare—that of working with an interdisciplinary medical team for prevention, treatment and after-care in varied settings. The RN usually takes the coordinating role, and must have the leadership, communication, management, and analytical and decision-making skills to be effective.
BSN Program Requirements
BSN programs provide the theoretical and clinical foundations and the leadership competencies to prepare nurses for these emerging roles.
The first two years of the BSN program consists of the college's basic requirements for the bachelor's and cover the English, mathematics, sciences, social sciences and humanities courses.
In addition to the basic nursing courses common to ADN programs, a BSN program will include courses such as the following:
Professional Nursing
Clinical Concepts and Processes
Pathophysiology and Applied Pharmacology
Nursing Care of Acute and Chronically Ill Patients
Health Promotion and Disease Prevention
Women's and Family Health
Geriatrics
Psychiatric Nursing
Community Health Nursing
Health Assessment
Nursing Research and Statistics
Evidence-Based Practice
Leadership and Management in Nursing
Clinical courses are taken each semester starting the junior year. Nursing students often have access to a simulation lab to learn and build their clinical skills, in addition to working with patients.
With the expanded role that registered nurses are expected to undertake, the BSN is increasingly being required by employers. Some employers will hire ADNs with the stipulation that the BSN will be completed within a specified number of years.
There are many colleges now offering ADN-BSN programs where the RN can apply courses taken at a community college toward a bachelor's degree program and complete the BSN within a year to a year-and-a-half. Many feature online coursework; some provide a totally online program.
Despite the pressures by the profession to make the BSN the entry level requirement for registered nursing, there are valid reasons for a person whose circumstances make the ADN a desirable first step toward a career in nursing. There are plentiful training programs throughout the country and the cost is often much less for attending a community college than the four year college or university.
The ADN gets to work and earn a salary much sooner, and can pursue the BSN as time, finances and personal circumstances permit. The two-year versus the four year route to registered nursing provides a flexible option for people seeking a nursing career.
Regardless of which type of nursing degree you pursue, you can find all the resources you need at BestNursingDegree.com. Contact the schools on our site to learn more.