Primary Accreditation Boards for Nursing Schools
There are five main national organizations that accredit nursing education programs at different degree levels.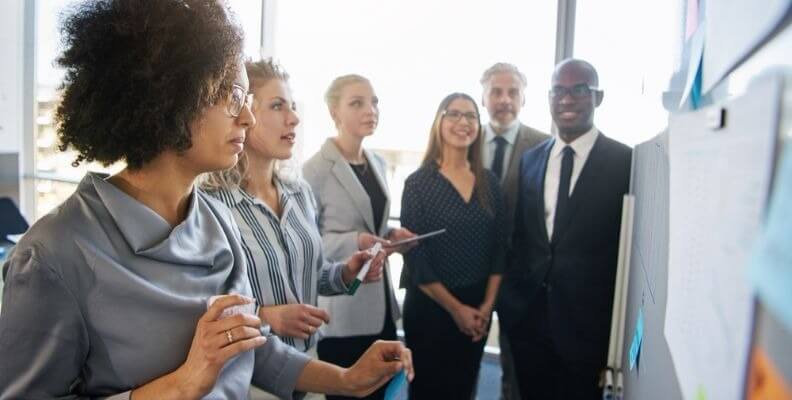 1. The Accreditation Commission for Education in Nursing (ACEN)
ACEN accredits nursing programs at all levels: practical, diploma, associate, baccalaureate, master's, post-master's certificate and clinical doctorate. ACEN is the former National League of Nursing Accrediting Commission (NLNAC); the name change occurred in 2013.
2. The Commission on Collegiate Nursing Education (CCNE)
CCNE is the accrediting agency of the American Association of Colleges of Nursing (AACN). CCNE accredits baccalaureate, graduate, and residency programs in nursing.
3. The Commission for Nursing Education Accreditation (CNEA)
CNEA is a new agency established as an autonomous accreditation division by the National League for Nursing (NLN); it will begin to accredit programs in 2016. CNEA will accredit nursing programs of all types and levels: practical, diploma, associate, bachelor's, master's and doctor of nursing practice.
In addition, the following two agencies accredit specialized programs at the advanced practice registered nurse (APRN) level:
4. The Council on Accreditation of Nurse Anesthesia Educational Programs (COA)
COA accredits certificate, master's and doctoral degree nurse anesthesia programs.
5. The American College of Nurse-Midwives Division of Accreditation (ACNM)
ACNM accredits midwife education programs.
State Boards of Nursing Approval or Accreditation of Nursing Programs
A graduating student from a practical or registered nursing program has to apply for licensure with the Board of Nursing (BON)of the state in which he or she intends to practice. Each BON has its own set of qualifying requirements.
Some states such as Kansas, Maryland, Missouri, Montana, New York and North Dakota have their own accrediting bodies that evaluate the nursing programs within their states. A BON may not require ACEN, CCNE, or CNEA accreditation for taking the NCLEX and becoming licensed.
State BONs usually list the nursing programs that they approve. Often, these lists include a number of schools that do not have national accreditation. Sometimes, the BON will not approve a school that has national accreditation.
There are several reasons for this disparity:
• They differ on the purpose of accreditation/approval. Accreditation agencies focus on quality, development of knowledge and competence, and program effectiveness. BONs focus on public protection and enforcement of standards, and they usually set up minimum criteria for approval.
• A school may have a newly developed program not yet licensed but that meet the BON
• BONs are more closely in touch with programs within the state and can monitor performance of the schools on graduation rates and NCLEX performance.
• BONs can investigate reports on fraudulent programs and have the authority to close programs.
The Importance of National Accreditation of Nursing Programs
An accredited nursing program assures you that what you will be entering is a high quality comprehensive training program that will provide you with the skills and knowledge to practice nursing at the full professional level.
When looking at nursing schools to attend, whether at the entry or advanced level, you can quickly check whether the schools you are considering are accredited by accessing the ACEN search site or the CCNE search site.
National accreditation of the nursing program is usually required when a student applies for federal or state financial aid, for scholarships and grants or for tuition reimbursement programs.
A student who intends further nursing education should make sure that the initial program, whether at the ADN or BSN level, is accredited by one of the three national accrediting institutions. This will affect both entry into the new program and the transferring of credits completed in the original program.
Fraudulent Accreditation Claims and Nursing Schools
Because of the high demand for nursing school entry and the ease of operating fraudulently over the internet, there are online degree mills that try to entice students with an easy and quick degree. The aspiring nurse, pressed for time and money, can be lured into an "accredited" nursing program with minimum course requirements and a short timeline.
Some of these programs claim accreditation by an organization with an official sounding name. Some even have ".edu" extension on an Internet web address.
The safest course of action is to check whether the stated accrediting agency is listed in the U.S. Department of Education's (USDE) list of recognized accrediting agencies. The Council on Higher Education Accreditation provides helpful information on degree mills and accreditation mills. It gives a list of questions that the student can ask about the school in question that will help to identify degree mills.
Once you have determined that you want to go to nursing school, it's easy to find accredited schools.