Professional Nursing Tips (Part II)
At BestNursingDegree.com, we are dedicated to providing nurses and nursing students with the educational resources you need to succeed. Last week, we shared some valuable tips for nursing success from long time nurse Jerome Stone RN, MA. This week, we are happy to give you more tips for succeeding in nursing as your long time career.
How to Make Nursing a Life Long Career
More tips are below!
#2 Learn From Your Journey
While you're on your path toward your goal, remember to remain open to the experiences that will provide enrichment to your knowledge and set you apart from others. For example, you may plan on becoming a Nurse Practitioner (NP) in Palliative Care, with either an MSN or DNP for your practicing degree. Ask yourself, "How can I gain useful information along the way, in whatever nursing setting I find myself in, that can help me to become well-rounded as an NP?"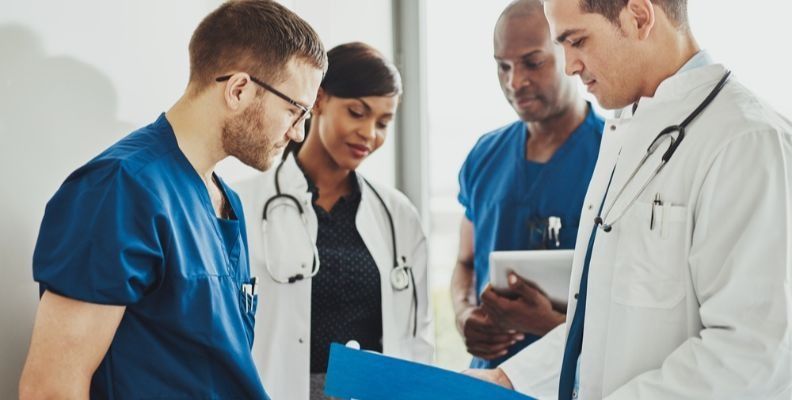 Maybe you have decided that clinical research is what makes you light up and you're going to work toward that one goal. Great! But remember that when doing clinical research, you'll likely be working with study participants, also known as "patients." You'll be a more proficient and compassionate nurse researcher if you've spent time working with patients, getting to know how to create lasting rapport with study participants. The experiences you gain on your nursing journey will ultimately influence your long term nursing success.
If you, like many other nurses, have not strictly charted your professional course, keep in mind that you will likely be able to find your destination along the way. At present, I work in Oncology Nursing and love working with this population. Many years ago, I accepted a position in Pain Management Nursing, never thinking I might someday be interested in Oncology.
I have found that because of my expertise in pain management, I've become more valuable as an Oncology Nurse than someone who may have known they were bound for Oncology straight out of nursing school. The diversity of knowledge and experiences I've had during my nursing career have made me a valuable leader in my field.
Whether you have your mind set on your professional end goals, or whether you are learning what you love along the way, enjoy the journey. Take the valuable lessons you learn along the way and apply them to your future goals. The more varied experiences and knowledge you accumulate on your nursing journey, the more prepared you will be to excel at what you do.
#3 The Brilliance of Flexibility
The brilliance of nursing is that it allows us to evolve and change within our profession. We're not stuck in a role that has to remain the same; there's plenty of room for moving laterally (into another arena of nursing/medical care), or horizontally (upward in education, level of responsibility, etc.) as a nursing professional.
If you are not the kind of nurse that knows exactly what you want to do within the field, there can be benefit in being able to move around within your occupation. Perhaps you started out in an intense area of nursing, for example in the ICU. You've learned how to manage complicated patients and how to care for a sick individual from a multi-systems approach. Why not take the wisdom that you've gained and apply it to care of the elderly or terminally ill patients? What about becoming a Nurse Educator and teaching others the crucial nursing skills you have mastered?
Nursing allows you to move into other arenas within the healthcare system, and to take the knowledge that you've gained in one area and apply it to another. The reason that I say that this is the "brilliance of nursing" is because by trying out different settings within nursing, you can take your brilliance in one area and shine in another. You may have been a great ER nurse, only to find that your ability to think quickly on your feet and connect patients with community resources will help you in Nursing Case Management.
Remain flexible. Don't become rigid in what you do in nursing, allow your brilliance to flow from one setting to another. This flexibility ensures that you are open to the multitude of opportunities that may come your way as a nurse over the years.
To find even more tips from nurse expert, Jerome Stone, to help you gain long term success and satisfaction in nursing, check back next week to read the third and final installment of "How to Make Nursing a Life Long Career".