Geriatric Nursing Care Management
Written by Lois Gerber RN, BSN, MPH, author of three short story collections, "The Human Side of Nursing", "Compassion and Commitment" and "Acts of Courage and Conviction", all of which are available on her website The Nurse's Bookshelf. Article posted February 5, 2014.
Mildred, a ninety-one year old widow lives alone in a second floor apartment in a Maryland suburb. Her son, a retired engineer, resides in Phoenix. He is concerned about his mother's short term memory loss, inconsistent management of her medications, and insistence on maintaining her physical and financial independence.
Scenarios like these are becoming increasingly common in our transient society where health care is fragmented and complex. People are living longer but often with chronic disease and functional impairments.
An Example of Nurse Entrepreneurship Meeting Essential Patient Needs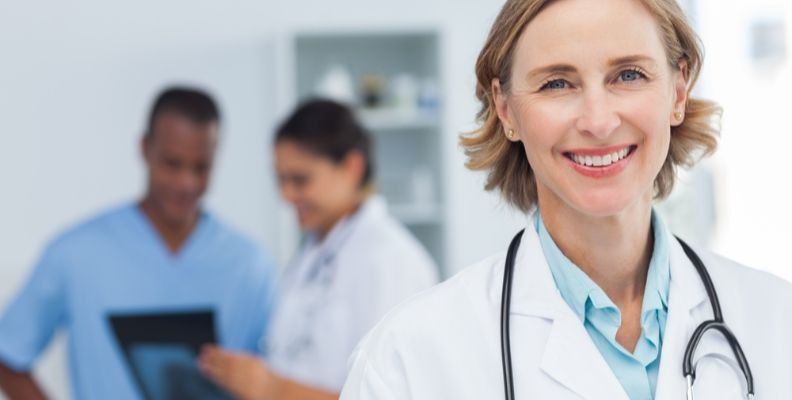 Private geriatric nursing care managers (PGNCMs) can supervise these frail patients' care, either on a short or long term basis. It is an interesting and creative entrepreneurial opportunity for nurses comfortable caring for elders in community based settings and supports the cost containment and quality of care goals of the Affordable Care Act.
PGNCMs follow the nursing process but assessments and care plans are broader in scope than those of hospital or home health care nurses. Areas such as family and social supports, home safety, spirituality, finances, nutrition, environment, mental status, depression, functional ability to perform Activities of Daily Living (such as bathing, eating, and toileting) and Instrumental Activities of Daily Living (which include independent travel, financial management, and shopping) are explored.
Tools are available to assess for alcoholism and drug abuse, domestic violence, sleep quality, sexuality, activity tolerance, personal values, and cultural beliefs. Assessments can include medical record review and communication with the elder's physicians. Balancing the clients' wishes to live independently with their safety can be difficult.
Common responsibilities of nursing care managers include the following:
Assess the situation to identify problems and provide potential solutions.
Screen, arrange, and monitor in-home help.
Review financial, legal, and medical issues.
Act as a liaison with family members.
Assist with moves to retirement complexes, assisted living facilities, or nursing homes.
Provide counseling and support.
Be a consumer advocate.
The Care Management services can be billed by either the task or the hour. Some insurance companies, health plans, and financial service providers may subsidize or cover these services, while others may not. Depending on the geographic area,geriatric care manager fees can vary widely, and typically range from 100 to 250 dollars an hour. Initial assessments can be billed from $250 to $1,000.
Most businesses aren't self-supporting for two or more years, but most PGNCMs do not need bank loans. They use their homes as the base of operation and integrate their practices with other professionals, such as physicians, attorneys, and accountants.
The private geriatric nursing care managers role is one that highlights the ability of nurses to identify an area of patient need, and to develop an entrepreneurial enterprise around it. This nursing role is expanding in today's healthcare landscape, as nurses are increasingly called on to help design and deliver care in new and novel ways.
Nurses interested in care management should have:
Clinical expertise to recognize early changes in the patient's status and plan interventions appropriate to the patients' and caregivers' abilities.
Organizational and leadership skills to coordinate client care from multiple providers.
Strong professional and therapeutic communication skills to coordinate care with written, telephone, face-to-face, and electronic interaction. Cultural sensitivity and networking with other professionals and community resource personnel are important.
Financial and insurance awareness to protect and appropriately use client and family's personal resources.
Self-discipline and self-motivation to maintain focus and weather the ups and downs of self-entrepreneurship without losing motivation in slow periods. Many care managers hold dual jobs until their practices make enough money to support them, so a high level of physical and emotional energy may be needed.
Ethical accountability to assure ethics and caring are inherent in the practice setting.
Sense of professionalism to validate competency and assure consumers that the nurse has met specific standards of practice. Participation in continuing education programs and maintaining appropriate licensures and certifications are essential.
PGNCMs can provide the individualized care and long term planning much needed by elders and their families. Nurses have the skill and knowledge to coordinate elder health services while maintaining client safety, independence, and dignity. It's a multifaceted, challenging, autonomous, and creative role. There are several benefits to be realized from utilization of geriatric care managers that can improve the quality of life for many seniors in the nation.
To learn more about Private Geriatric Nursing Care Managers, please visit the National Association of Professional Geriatric Care Managers webpage, where you can find a wealth of resources about this important nursing specialty.
Lois Gerber, RN believes in the spirit of community health nursing – its focus on wellness, relationships, families, and communities. Her BSN, MPH in Nursing, and Specialist in Aging certificate opened many professional doors. She's worked in home health agencies, public health departments, and an Area Agency on Aging. She's taught nursing students on the university level and has counseled families dealing with elder care issues. For forty some years, Lois has helped people of all ages, various religions and ethnicities, and different socioeconomic levels, and has written many stories that reflect her experiences.